camcop71
Surf City, NC (via Chillicothe, OH)
MEMBER SINCE August 15, 2014
Born and raised a Buckeye fan.
Favorites
SPORTS MOMENT: Watching the Buckeyes win the title in 2002 and 2014 CFB Championship
COLLEGE FOOTBALL PLAYER: Current - The King; All Time - Troy Smith
COLLEGE BASKETBALL PLAYER: Current -DeAngelo Russell; All Time - Dennis Hopson
NFL TEAM: Bengals
NHL TEAM: Blue Jackets
NBA TEAM: Cavaliers
MLB TEAM: Reds
SOCCER TEAM: Crew
Recent Activity
Could the emoji be in response to the Scarlett Johanson picture above it?
Defense does look way better so far. But I want to see them against Maryland and Nebraska after last years games.
Thanks for the link Zona. We were able to get off work early so I wasn't bored on the computer the rest of the afternoon.
Watched him do some blocking downfield on that first drive. Good to see.
Bingley-Jones to UNC.
Wasn't it Ricks (or someone about Ricks/LSU) who recently said it's easier to get a commitment than keep a player committed? This could be a good test.
Better than we were with Robinson and Knighton last Saturday?
I think there was something done for the playoffs. The Elliott's were behind it. I think OSU chartered the flights. Not sure if it carries over to regular season games.
If Robinson is really set on OSU, maybe he pushes his announcement back to give us a chance to work on changing the families mind.
Along with Troy Vincent and hopefully Marvin Harrison.
Have see if they start switching. Also, could BK looking for clicks?
He is young enough that I'm sure he has aspirations to do more. Does he bide his time and work his way up here? Does he become the next Larry Johnson as a position coach? Maybe go to the NFL? He definitely has plenty of options.
Saw them at Legend Valley with Bon Jovi back in 87(?) and they completely blew Bon Jovi away. Wasn't even close.
Recruits do notice apparel. Ask K.J. Hill. Didn't like Under Armour, so he crossed that school from his list. Don't think he ever mentioned the school though.
The calendars will do it. Not the couple hundred in OSU apparel they get on visits and get to keep. Nope, that is perfectly fine. It's the calendars.
Did you know there were calendars in the book depository in Dallas? The heck with the grassy knoll. It was the calendars, man.
I read that last line in my raspy Tom Keiffer/Cinderella voice. \m/
Since 98, we really only have Beanie and Zeke. Unless I am forgetting someone.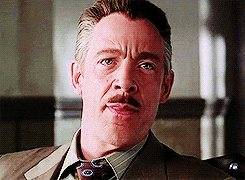 I was just thinking that Hairball knows that Urban's office is right across from the Woody. Right? Not as if Urban went to another school or died. Can't wait to see what Xichigan is going to be like this year.
FIFY
His wimpy ass is still smarting from 0-4, especially that 62-39 which could should have been much worse.
Excitement subdued now. :-\
http://www.deerfieldbeachhigh.net/