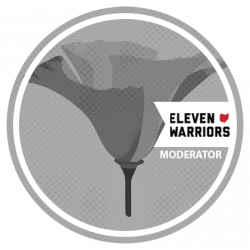 CALPOPPY
Moderator
---
MEMBER SINCE March 09, 2012
Just a simple human that likes poppies.
Favorites
NFL TEAM: Chicago Bears
NHL TEAM: Chicago Blackhawks
NBA TEAM: Chicago Bulls
MLB TEAM: Chicago Cubs
SOCCER TEAM: Columbus Crew
Recent Activity
Who doesn't like INXS?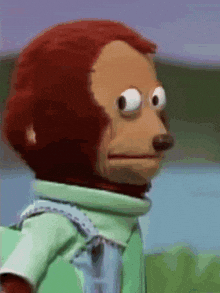 INXS...with that band any of their music was excessive for me.
I'm never gonna give you up that schedule.
...52/52 of XP's last year and 17/17 of FG's.
Add all those kicks together and that's...Nice.
Thanks. Probably not enough thread views, and maybe it was a little too obtuse. But that was my intention. Was hoping BTalbert saw the comment and chuckled.
Lol you know it.
Sucks. But probably better than the dude up the thread who had a bunch of stuff charged at Apple.
I told them what happened, and they still passed my bills to collections
That really...Hertz...?
A few months ago someone got my CC to buy $200 of gas in California (I live in Florida). Still have no idea how they got it.
Who knows.
I guess we got lucky. I think I must have logged into a computer that was used by someone else, because we purchased some stuff from an Apple Store down in the Bay Area, and I didn't get charged!
Amazing! It was like 2200 or something. So, karma can always comes back around to pay you back!
Yeah, and I live in an area north of you where the wind usually blows stuff out every night, and it still has been pretty bad.
Part of the fires are due to a gender reveal in california,
Yeah, as someone already replied, only one was from a gender reveal party....although one is too many. It's just stupid.
...other fires in oregon are being investigated for possible arson.
Yeah, unfortunately, there are tweakers and fire-bugs in many parts of country. Just doesn't pair very well with dry forests.
Many of the California fires were started by lightning, although the past few years we have had our share of fires started by downed power lines and the occasional illegal marijuana grow. One started when people had strapped a water heater to a tree for a grow operation. They spend a lot of time and effort to try to control that shit as it's dangerous due to fires but I also know US Forest Service employees that have been shot at when they wandered too close to the grow operation.
Big Sky conference postponed season to spring 2021. UC Davis is in that league.
I know that this is not Pac10, but it appears that everyone is looking at different options.
LOL. I practiced for a hot minute for the Ohio State club team during my days on campus. Literally, went to a few practices at like midnight out in Dublin (during winter). I liked the guys, and think it would have been. ab last, but then got busy and never did anything more. I actually went to try out for the varsity team my sophomore year...but coach told me he didn't need to see me even try (didn't want me). This was before the team made big improvements, and local kids that only played 4 years of high school weren't such a stretch (couple other kids from my high school team were recruited, and played for OSU). I am thinking that this was likely before you were ever around campus.
Well, Yankee Doodle!
I think that we will go to town with Johnny. Really a feather in the cap of the OSU LAX coach!
CalPoppy here has been posting poppycock for years...and nobody has even said that to me!
I'm ashamed of the 11W commenters for not taking that opportunity in the past.
Beserkr, don't know if this was ever asked/answered, but did you play at OSU?
I sent this to a couple people a week back (that are not 11W people) and they enjoyed the history.
I got sent to jail for posting a link that literally debunked a Qanon conspiracy post.
I guess that is factual. What is also factual is that it was at least the third time that you posted that link.
So, maybe it was wasn't a political issue...but rather some other violation of the commenting policy? ¯\_(ツ)_/¯
...unless you think that all the moderators are part of a crazy cabal interested in protecting our status in the Buckeye blogosphere.
I don't care if they wore Michigan jerseys, I'm watching Ohio State play.
You f'in heathen!
GET OFF MY LAWN!!!
The perception of unfairness is because I saw other people making non-political statements that needlessly involved political-figures names - usually in the context of a joke that didn't directly attack the figure in question. I made a similar joke, suggesting siryacht was secretly a political figure (implying that's where he's getting his inside info) - again with no political context or attack on the figure, and I was suspended.
OK. I think that a couple moderators now have explained that we try to be fair. Sometimes it's not as uniform as you would like it to be. Welcome.
Guys I'm not trying to be a dick or start a scene - in fact if there was a means I wouldn't have even posted this in a thread I would have contacted directly.
That is appreciated. Apparently, that function does not currently work.
I was just looking for some kind of assurance that there is an effort to uniformly enforce the rule going on. I get the "speeding" philosophy - I'm just saying it looked like a lot of guys might be slipping passed the radar right after I got tagged going 5 over.
C'mon, man. There are sooo many comments are we try. It's never been perfect and likely never will be unless we just ban commenting. People get tagged all the time...but now that you got tagged, you want answers!
Here are some rhetorical questions...so please do not actually give me an answer:
What makes you think that there is not uniform enforcement of the rules? Could it maybe be your own perception of how the rules are enforced? With all of the time you have spent on here the past few months I would think that you would have noticed how many comments have been edited and that many people have been set aside for a day or more. Wouldn't that provide some assurances that there is an effort to uniformly enforce the commenting policy? No joke, the moderators have been accused of being both extreme liberals and extreme conservatives with all this shit, and maybe that will show that much of your perception of the situation is based upon your own political ideology. I am not sure if it always ends fairly, but it is not due to the moderators trying to target liberals or conservatives. We just try to keep the shit from flying, and every time someone is offended enough to complain across multiple threads, it really drags the site off-course and starts unnecessary arguments that lessen the experience for others. There are a lot of pot-shots at political figures that land people in the pokey for a day, so now you can just consider yourself "part of the crew" and maybe just move on rather than continue to drag this out.
Glyphosate might be alright but would want to be careful with application in water...especially moving water. I think it might be a case where one could use brushes rather than a sprayer if going that route. And maybe some other surfactant to make sure it sticks.
You buy a place to the west of Paradise? Or is it down south (of me) near Stanislaus National Forest? Just trying to figure where active fires are that are 40 miles to the east, haha.
Anyway, cattails are a pain. They along the edge of the creek, I assume? They typically don't like fast-moving water. If you want them gone. you have to make sure that the rhizomes are killed/removed. That means removing by hand/machine, or using chemical that will slowly kills the roots/rhizome.
Cattails do expand by rhizome, but they are not incredibly fast growers (not as bad as bamboo). So you may be able to handle some this year and then some next year, if you want to go the non-chemical root route. I can also check with our reserve managers over here in Davis and see what they do for their wildland areas. We do have some cattails, but not sure if they attempt to control.
Can't believe how old and ornery I turned out to be.
I can't believe how old and ornery you pretend to be in this fake persona that you created, either.
Just try to also pretend that you are behaving and you shouldn't have a problem. It could be good schtick.
This is pretty cool, and a nice recap of some of the history of the team. Thanks for pulling this together!
I flatly said no because there is no way that this would be easy. There is so much more to the B1G than the football team or even sports. This would be a long, messy, divorce if it ever came to that (unless entire league disbanded).