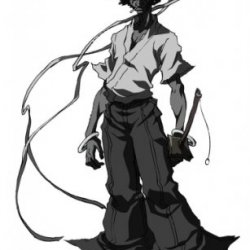 CaliforniaBuckeye
---
Member since 27 February 2014 | Blog
Favorites
SPORTS MOMENT: Too many to choose...
COLLEGE FOOTBALL PLAYER: Zack Dumas / Ted Ginn Jr.
COLLEGE BASKETBALL PLAYER: Evan Turner
NFL TEAM: San Diego Chargers
NHL TEAM: Umm
NBA TEAM: Los Angeles Lakers
MLB TEAM: I don't believe in wasting time
SOCCER TEAM: USMNT & Barcelona
Recent Activity
Go Buckeyes! That is all
Maybe just me being selfish... but i'd really love to see Raekwon McMillan, Damon Webb, and Erik Smith get some playing time. Especially on 3rd and obvious passing situations, taking Grant out moving Lee to the middle and bringing in a corner/saftey on 3rd down to play the slot would help a lot. IMO
He said... "That's not Purdue football"
I think I did hear something of that sort, but Im not sure.
You would think someone who owns a team full of minorities wouldn't be so heartless... It's just sad there are still people like him out here. And to think I was rooting for the Clippers but now I won't, not because of the players but because someone who has this type of ideology shouldn't win any type of professional championship.
Message to Roby... DON'T MESS WITH YOUR MONEY! The drinking and partying can wait a couple of weeks. But on a serious note, hope everything is okay with the guy hate to see him continue a downslide.
Well that's life in the SEC
Have to admit, as much as I disliked Lewan... he was one hell of a lineman
Watched some film on him, although a little raw as you pointed out his size, ability to get to the basket, as well as his 3 point shooting makes him worthy of a scholarship. But hey maybe after last season Im just a fan of any recruit that can make a consistent free throw.
I also agree with Coombs. In all of my years of playing football (Youth, High School, College) there hasn't been anytime that the CB's and Safties weren't together UNLESS it were position specific drills. Other than that corners and safties are ONE unit at all times. On the field, in the weight room, and especially in the film room. This Chris Ash hire will turn out to be a good one, more cohesion as a defensive unit, and we once again will be playing at the level of SILVER BULLETS
Never thought i'd say this... Urban went the Thad Matta route with this one huh! Great addition... Nothing beats skill and depth in the trenches both OL & DL
Nick Conner seems like a really good player hope we offer him, but SKL film speaks for itself. I think SKL (when/if he commits) and Ben Edwards can be the hardest hitting tandem we have signed in a long time.
I'd say it's a long shot for us to land this guy. At least we picked up Lee, and Thompson
Hahaha this site kicks ass!
Um... Pretty sure he found a loop hole through that rule a long time ago
Wonder if Amir is motivated now or just thinking... "Now the coaches can get off my d*ck"
I think this year will be a really good one for us... More athletic, better shot selection, never thought Thad felt real comfortable with last years team. You have to think he see's them shoot in practice everyday he knew what was coming, although he wouldn't admit it, he probably wasn't shocked about the way the season ended. All in all how he has recruited for this year including the transfer (maybe even 2) is if I may say Urban'ish. If we can put it all together we should be very dangerous once they gel together.
Well Kentucky seems mad...
Really doesn't matter what number he wears just as long as we keep seeing this...
This never gets old!
Being from southern California I know it takes a special circumstance for a kid to come out to Ohio State (family in Ohio, or family graduating from tOSU) 95% of my family lives in Ohio (father was in the military and was stationed in San Diego) and I was raised an Ohio State fan (the reasoned I attended) Other than that the dream choice for California kids especially southern California (where most sports talent out here is) will always be 1. USC 2. Oregon 3. UCLA .... after that it's usually UW or ASU, and even U of A. Every now and then we can get one, but not real likely.
Extremely happy for this kid, well deserved... Hope this is the beginning of a great career!
Im guessing the hit sent a shock wave through the cheerleaders since they all moved at impact.
There is a big difference in a "Rival" and a "Conference Foe" The latter is what Penn St. is. They are in our conference a team we play once a year every year. Our rival is TTUN! Penn St. rival is PITT, it's not our fault they chose to cancel (or what ever happened to it) what was supposed to be a traditional battle, now they are scrapping around trying to find another one. I just don't see it... yes over all they have a historic football program, but that doesn't make them our rival, they are and always will be a "Conference Foe"
EzE looks a lot bigger... and if he can pick up blocks in the backfield like he did against Grant he'll be a nice complete back for us. Coach Drayton had to back up Eze almost punched him