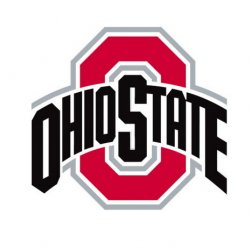 Calibuckeyefan1
---
MEMBER SINCE November 05, 2014
Recent Activity
Of course he took a shot at Tate lol .. so obvious
Pick only 3? tough question. i know 2016 was the most thrilling game in OT but
I will pick the 3 where the michigan D couldnt do anything to stop our offense :
2015 - Zeke (and JTB) just demoralized their defense. where was this offense all year??
2018 - Everything was there for the taking for michigan. win the division, big 10 title, likely playoff spot at #4.. but boom.. Ohio State just blows them out..62 points!! Harbaugh's team looked shellshocked. it was glorious. (Urban shoulda gone for 1 more TD and 2 point conversion ..lol)
2019 - more like repeat of 2018.
Him stripping the ball from Sean taylor in the Miami game was one of the most game changing plays ever. Without him we don't win the title.
One more vote for classics like Sixth sense, Inception, Fight club, Departed
Also liked some other underrated movies - Gone Girl. interesting its another David Fincher directed movie.
- Identity (John cussack, amanda peet.. murder mystery with a twist towards the end).
- Black swan (same guy who did Requiem for a dream)
If the season really is in jeopardy, How abt go directly to playoffs in Jan. lol
just put Ohio State, Clemson, Alabama, Oregon. Done.


also lot of people are still out and about. half ass social distancing is going to do nothing in stopping the spread.
https://www.sfgate.com/news/medical/article/California-lawmakers-plead-fight-virus-don-t-15163197.php
Asian countries are better at wearing masks.
https://www.sciencemag.org/news/2020/03/not-wearing-masks-protect-against-coronavirus-big-mistake-top-chinese-scientist-says
It does seem like football season might be in jeopardy too given the current situation.
but look at China , the disease seems to have run its course there , life is slowly returning to normal.
we are still 4 months away from fall.
If people do their part in curtailing the spread. follow the social distancing guidelines, wear masks in public spaces, etc. ,we can end this cycle by mid summer.
WaHahaha. Good I needed a laugh during this stream of sad coronavirus related news.
Ruth's Chris steakhouse in Pasadena
Lockdown (shelter in place) starting in the Bay Area tonite for the 6 big counties including San Francisco. Only essential services will be open like pharmacies, groceries, pet stores , food deliveries, gas stations etc. No gatherings or congregrations allowed. This is unprecedented but with the large outbreak in northen california, think its the right step. Social distancing for the next several weeks.
While the order is legally enforceable, SF police Chief Bill Scott said the department is asking for "voluntary compliance," adding that police enforcement would be an "absolute last resort." Dr. Grant Colfax, the city's director of health, emphasized the importance of keeping a distance of six feet from others when you leave your home. "You'll still be able to walk your dog or go on a hike alone or with someone you live with or with a friend as long as you stay six feet apart," Colfax said. The order is expected to be in effect through at least April 7. "It may be extended depending on recommendations from public health officials," a statement from the city said.
Yeah. This is sadly going to be very hard for the service industry people - ppl working at bars, restaurants, malls, theatres, casinos etc. there was a post I saw today on Twitter from a guy who makes money doing food deliveries like doordash or ubereats in Seattle .. he said people aren't even ordering much thru apps anymore, and just buying most of their food from the grocery stores.

This virus has already f$&@"ed the economy by billions.
yes. good to keep drive thru's and deliveries open.
Calif. Governor has also ordered all bars to close in the state. Restaurants urged to decrease capacity by 50%. $hit is getting real everywhere.
Yes this is very alarming. Also numbers from France today. 300 are in critical condition. half of them are below 50.
Just go on about you day if you are living in Ohio, you dont have much to worry abt ...at least not yet. Check on your older family members to see if they are ok.
The dynamic is bit more different here in norther calif. and its alarming the no. of cases has literally doubled from just a few days ago in this county (66). Most of the big tech companies have enforced work from home till at least first week of april. People still go on about their day but are trying to limit social contact/ activities..depending on their age group.
yeah definitely USC 2008. not just one player but their entire offense.
With Beanie wells out, we didnt stand a chance.
Awesome rant.
I get angry every time i see an article about this game..ugh.still not over it. (still OSU has only to blame itself for not scoring touchdowns earlier instead of field goals. 24-0 in 2nd quarter and i doubt clemson comes back)
yup he gave a great acting performance. Totally fake.
What about the rule stopping SEC replay ref sitting remotely, from unfairly affecting outcomes of games ? Lol
Yeah I think oregon is overhyped. The rose bowl game was more Wisconsin $hitting the bed than oregon being dominant. They might be playoff contenders but that's cuz rest of the pac 12 will be weak..again.
Conf. schedule is pretty manageable. two big games. @Penn State and the Game on Nov. 28 ....20 years since michigan won in columbus,..20 years!! hope they never win again in the Shoe.
Just dont see it. Chip Kelly had a great run for 4 years.. but still couldnt win the NC. came close couple of times tho. When USC becomes USC again, thats when Pac12 can make some noise nationally and in playoffs.
It wont be cakewalk but OSU should win in happy valley. This game will likely once again decide the east division..