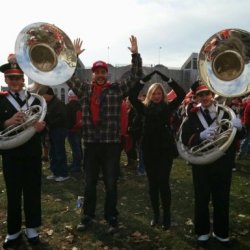 Calgarybuck
Calgary, AB
Member since 05 January 2013 | Blog
Favorites
SPORTS MOMENT: OSU beating the Miami Hurricanes for the 03 National title and also Boise State's last 1:00 and OT of the 07 Fiesta Bowl!
COLLEGE FOOTBALL PLAYER: Ted Ginn, Reggie Bush, Devin Hester, AJ HAWK
NFL TEAM: Green Bay
NHL TEAM: Montreal Canadians
NBA TEAM: Toronto Raptors
MLB TEAM: Blue Jays
SOCCER TEAM: Man U
Recent Activity
[This comment was removed for violating the Eleven Warriors commenting policy.]
Speaking of X-Files, finished the very last episode last night, Wish they would just end it after 25 years but is what it is.
Don't mess with the team from beyond the wall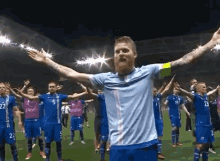 For every Darron Lee and MSU stud that was developed literally 30-50 other 3* per class didn't amount to stud or even make an NFL roster. When you look at 3/4 of our roster year in and out those guys will at least attend a NFL mini-camp.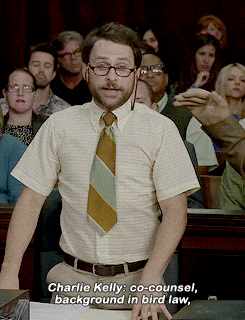 Think Taylor is a product of the system more than a dynamic top RB.
Wouldn't trade Dobbins for any other RB in the country and that includes Bryce Love.
Check my page it shows there but not on this page, You'll get a kick out of it.
I will to, Didn't they move it to the powerhouse one in Kansas?
Only time I cheered for them was to shut up ESPN's SEC Speed shit and to stop Tebow in 07 which they did and Morgan Trent chasing down Percy Harvin from behind was everything.
It's because from the dawn of Ohio State football till the early 2000's you could lock down Ohio and cherry pick out of state (Gamble/Holmes/Laurinaitis/Jenkins) and be fine, The problem was the top 10 in Ohio in that era would mostly be top 100. In the last 10 years top 10 kids instate will fall in the top 200+ with many of those kids not being good enough to get an OSU offer.
Here's the rankings from 2018, Note in the top 10 there's kids going to Cincinnati and Iowa State. Ohio simply isn't as chalk full as it used to be but for most people grew up in the era of "If you lock down Ohio you're set"
Either way here's a link to the top 10 instate in the 2018 Ohio rankings
https://247sports.com/Season/2018-Football/CompositeRecruitRankings?InstitutionGroup=Highschool&State=OH
And who we ended up with in our top 10...
https://247sports.com/college/ohio-state/Season/2018-Football/Commits/
YEA I LIKE OURS ALOT MORE
Couldn't agree more, Switzerland played for the draw the last 10+5 min of that match and it almost cost them.
Can't think of a major network show that wasn't predictable..
Thought it was Buckster..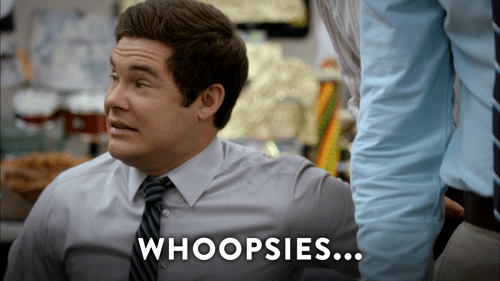 I mean, He was but he also delivered with 52 tackles 2.5 sacks and a Pick-six as a true freshman and stabilized the LB core in '15/'16.
The only RB I saw make him look foolish was Barkley his freshman year and well at that very moment I said Barkley is special. 194 yards on 26 carries vs our 2015 D my god.
He made the 2 deep as a true freshman, Really sad because I had high hopes for him too!
Just
Tickling the
Bear...
It's not a coincidence that since April tonnes of kids have booked June 22nd on their calendar, the staff knows what they're doing. They left it till as late as possible so there isn't 400 kids most with no talent taking up the coaches time and they can evaluate best vs best.
Blackout was like 3 years ago and we destroyed Penn State, that has nothing to do with this.
One 2 hand touch practice and you're goign to call out Tate for not being a passer. The kid lite up top defences across the country, most of those teams have kids starting at power 5 schools up and down the country, Urban/Day wouldn't be putting him into games this fall if he was a 30% passer, give him a 1st team O-line with Mack/KJ on the field before we start making wild accusations of a qb's passing ability.
Look at the date this account started, same guy every couple days after being banned, rinse/repeat
It's based off what Miami did during their sanctions back in the late 90's, they replaced the scholarships they were docked by having kids go on the track team and counting towards their totals instead of football.
Kid hasn't started yet in HS, School is similar to Lake Travis where it's one of the best in Georgia year in/out. Obviously we'll want to see how he plays in games but also there's always senior gem's that are just stuck behind power 5 kids at a certain position like he was (Senior QB just signed with the U) so we'll see what happens.
Can't see Riley losing top safety prospects back to back years to out of state teams, Would look bad if he can only recruit offense.