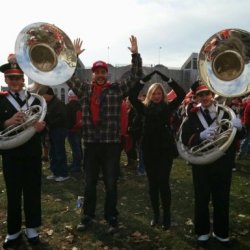 Calgarybuck
Calgary, AB
MEMBER SINCE January 05, 2013
Favorites
SPORTS MOMENT: OSU beating the Miami Hurricanes for the 03 National title and also Boise State's last 1:00 and OT of the 07 Fiesta Bowl!
COLLEGE FOOTBALL PLAYER: Ted Ginn, Reggie Bush, Devin Hester, AJ HAWK
NFL TEAM: Green Bay
NHL TEAM: Montreal Canadians
NBA TEAM: Toronto Raptors
MLB TEAM: Blue Jays
SOCCER TEAM: Man U
Recent Activity
It's hard to get every elite target throughout America, some kids just want to stay home.
No shame on us or a reflection of our current recruiting momentum.
I'm with you Alex, every year some guy is pushing their friends kid or relative and it's eye rolling.
Like these kids have barely FCS/DII but think they're "Sleepers".
Trust me if the kid was that good they'd at least have Mac offers before you start mentioning Ohio State.
It'd be like how a kid not being offered by Troy/South Alabama/LA Tech but could be a sleeper for Alabama. Ppl aren't that dumb on Bama boards..Be better
Makes sense, we can't have 2 kickers on scholly at the sametime.
And to be frank,
I don't care what star he comes in at, just come in and help us win.
It's EDC, ladies wear bare minimum,
BARE
MINIMUM
Damn dude...
#3 guard in the country...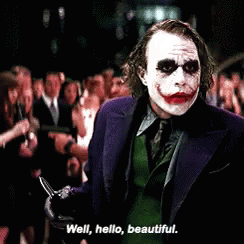 We have the #1 Tackle and Center prospects in the entire class. We got our 2 local guys who'll need seasoning, two more spots are open with lots of top 20 guys interested.
Would love it if we landed that Canadian TE for my own selfish reasons.
Just waiting to see what RB and TE we're getting, everywhere else on O is bang on.
I think there was a post on the one of the Pryor threads, realistically our next 10 commits will be highly decorated 4* or higher
That and hitting 100% 50/50 balls in 2016
2020 Fields to Fleming....in Beaver Stadium
Oh the butt hurt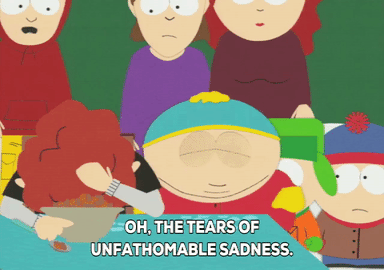 Michel is from Florida, but same deal.
Exactly, and he's from Flint so not a southern back.
From what I've read from AE and Birm, it seems Melton was higher on their board than Sherman rankings be dammed.
You've posted 3 comments about downvotes, try to keep comments on the forum subject please
BK and all our fav 247 guys including BIRM and AE have it locked for us so I wouldn't worry about anything between now and then.
Rivals is not the best source for recruiting.
I agree with this, I'd love to see hungry young position coaches with NFL experience. Imagine of Laurinaitis was coaching LB's.
He'd be a huge hit on the trail.
Isn't he already down to 6?
Seems like we're in with a lot of top 100 kids, gotta have a good year of course, but I can see (barring a coaching change) 2021 being a strong class for us nationally and locally.