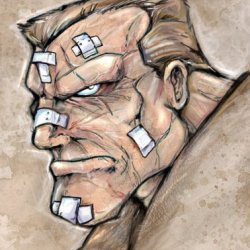 cajunbuckeye
---
Lake Charles, La (via Sidney,Ohio)
MEMBER SINCE August 27, 2012
Boldly representing The Ohio State University deep in the heart of LSU Tiger country.
Favorites
SPORTS MOMENT: Katzenmoyer blowing up Missouri's Corby Jones or Clarett ripping the ball away from Miami's Sean Taylor
COLLEGE FOOTBALL PLAYER: Chris Spielman
COLLEGE BASKETBALL PLAYER: Jimmy Jackson
NFL TEAM: Saints
NHL TEAM: Red wings
NBA TEAM: Cavs
MLB TEAM: Reds
SOCCER TEAM: No, but thanks anyway.
Recent Activity
Covid wanted no part of Nick Satan...
Was probably talking about Tuff B's straight line speed...
The only chance Nebraska has this year to get a championship ring is to buy Weber's. Wrap your head around that husker fans...
It's simple...Pay Day
+1 for using "bear bear" in a sentence..
The perfect comment...well played.
The gator chomp is reason enough to suspend football activities...
The U.P. should belong to Wisconsin...and Mackinac Island...
I have to pull for Georgia. The nephew is a GA working with the QB's. First, he plays ball at the U...then begins the coaching career with the dawgs. I blame it on poor parenting.
Jackson Carman...thought she was a pop star. Who knew...
How soon we forget. Clearly, it's Sssssss...Eeeeeee...Cccccccc...speed. You can't defend against.
Great post VCB. Bill Willis is a true American hero.
It gives us the option...
Les Miles needs someone to hold his beer...
Red River Shitshow! First to 60 wins it...
I'm personally cheering for my television to explode if I attempt to tune into this shit show...maybe the Sooner Schooner will careen into Tom Herman at the same time that Bevo runs a horn in Lincoln Riley's ass
Indiana, there are two thing that happen when you piss on Ohio States electric fence...you get your Penix shocked and it hurts
Coombs gives Red Bull wings?
In second grade, I was told by classmates that I had cooties. I remember going home and learning that there was no vaccine or any known therapeutics. I stayed home, washed my hands, and didn't touch my face, but when I'd go back to school...bam...cooties. It truly was an "invisible enemy". Cooties hung around all through grade school but finally seemed to fizzle out in middle school. To this day I wonder if I still carry some type of dormant cooties that will come back to haunt me later in life. #TheCootiesStruggleIsReal
Humanity at it's finest. That speech still punches me right in the feels.
Great post. I'm right there with ya. Gale Sayers was a star in a time where the game was played by men larger than life.
Now that's some funny shit right there...+1
As long as Kevin Warren's son gets to play, it's a win...
It must have landed in row 5 of C section...
Nothing good takes place after 7:45 p.m. James Patrick Tressel