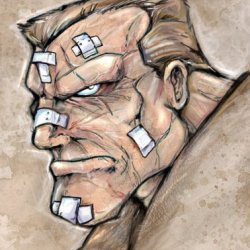 cajunbuckeye
---
Lake Charles, La (via Sidney,Ohio)
MEMBER SINCE August 27, 2012
Boldly representing The Ohio State University deep in the heart of LSU Tiger country.
Favorites
SPORTS MOMENT: Katzenmoyer blowing up Missouri's Corby Jones or Clarett ripping the ball away from Miami's Sean Taylor
COLLEGE FOOTBALL PLAYER: Chris Spielman
COLLEGE BASKETBALL PLAYER: Jimmy Jackson
NFL TEAM: Saints
NHL TEAM: Red wings
NBA TEAM: Cavs
MLB TEAM: Reds
SOCCER TEAM: No, but thanks anyway.
Recent Activity
Why weren't masks mandated in March or April?
Checked at Cabela's...no virus bullets... :-(
If our health professionals were competent, we would have been wearing face coverings in February and none of this would have happened. #FireFauci
70% of Covid-19 deaths in Ohio...
If we would have started wearing masks in February, none of this would have happened...
The only thing that got overwhelmed were nursing homes.
I've never watched an ivy league football game. It appears that streak will remain intact...
I'd be good with all conference games for as long as the season lasts. The Buckeyes go 1-0 or 10-0 I'll consider it a win win, and immediately argue that the Buckeyes are National Champions.
... assuming that he stays injury free.
Maybe someone should have a post about changing their icon...
If the have to cancel football season, they should extend hunting season...
351 C was the best thing that ever came out of Brook Park...
Hate to see him miss the season, but taking action and boycotting, will go further than words.
Winner.
Common good comes before private good.
Isn't Proctor still under house arrest for the hit on Coan?
Responsibility...the opportunity or ability to act independently and make decisions without authorization.
Because science...although for months, the medical experts gathered on a stage, with no masks and no social distancing, and told you to stay home...wash your hands...don't touch your face. During this time, you filed through Walmart along with every member of your community, day after day, to buy essential products. But now...masks, because they know what they're doing this time...and purple pants. The virus won't come near purple pants.
They said there would be no math...
Well...Cam does throw like a girl...
I'm not usually a betting man, but I've got a crisp one dollar bill that says the only statement Cam makes in the future, will be with the clothes he wears to the presser...
A Mississippi high school player died at practice two weeks ago.
Honest opinion...every sport needs to cease and desist until we can come to agreement on how to proceed as a society, not an institution, team, town, state, etc. Human beings, facing a problem and making a rational decision. An honest discussion with real facts and a resolution that we all live and die with. Go anywhere and you will see totally different responses to the same situation. It's a hot mess...
Everyone has the right to stay in their home.
You would think that herd immunity would be simple to attain with 100+ people.