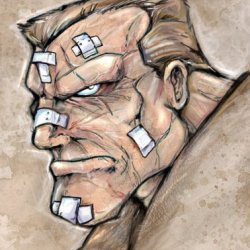 cajunbuckeye
---
Lake Charles, La (via Sidney,Ohio)
MEMBER SINCE August 27, 2012
Boldly representing The Ohio State University deep in the heart of LSU Tiger country.
Favorites
SPORTS MOMENT: Katzenmoyer blowing up Missouri's Corby Jones or Clarett ripping the ball away from Miami's Sean Taylor
COLLEGE FOOTBALL PLAYER: Chris Spielman
COLLEGE BASKETBALL PLAYER: Jimmy Jackson
NFL TEAM: Saints
NHL TEAM: Red wings
NBA TEAM: Cavs
MLB TEAM: Reds
SOCCER TEAM: No, but thanks anyway.
Recent Activity
Was also Roy Hobbs teammate in the Natural
Pure assassin...make the hit, blend into the crowd, and disappear!
You can't spell but you can research statistics. Good read. Thanks for putting the work in!
You win all the marbles for this comment
Coan needed help finding the tunnel...
Coincidence? I don't think so...
My first Sugar Bowl was in '98. I've been in the Superdome for every Buckeye game since. I've got a pair of shoes that have only been worn a few times. They were in the 'Dome against Arkansas and came out for the win against Alabama. They'll be out again, in the Superdome in January.
Never been a Brady fan, but the dude has definitely extended his career by taking care of himself. He looks like he's in his twenty's
If Jim Tressel becomes The Ohio State University President and Urban Meyer the Athletic Director, would michigan give up on football all together?
Nick should go to the podium and call it quits on national television...
If Jimmy is out, does it open the door for Les Miles
The best thing they could do is go home and burn their michigan gear. Pick another team to follow and enjoy life.
Ann Arbor is a $5 hooker with STD's
Great group of players and coaches. Michigan came to play and got beat down by this team. This year it has truly been a team effort. Offense, defense, and special teams have answered the bell each round. Great time to be a Buckeye fan!
Everybodys got something to say til they get punched in the mouth...
It was a J.K. drubbing...
I love this!
And xichigan can shut the fuck up
It just proves that everyone wants Buckeye gear...
Auburn vs Alabama is equal to every other State rivalry... Iowa vs Iowa State, xichigan vs xichigan state, etc...
I don't like to admit this...I have rooted for Sssss...Eeeee...Ccccc teams to beat ttun. That's how deep the hate runs.
The only "Wolverines" I have ever cheered for were in the movie Red Dawn...
Hoping for rain before the kickoff. It helps knock down the stench of the big house...
I've got a bad feeling right now, but I ate an entire "old fashion cream pie" over the last three hours. I'm sure as soon as I take a xichigan, I'll be good to go...
Nnnnnn...Fffffff...Cccccc