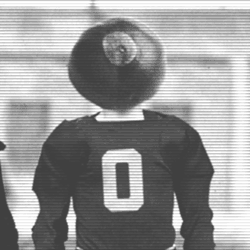 cacafuegoo
---
Member since 23 April 2015 | Blog
Recent Activity
Peoples-jones is a certified freak !! I'm glad we are DBU or I would be terrified
My point is anyone can be a jerk for time to time, let's not disregard all the time he was a stand up guy.
I get all the Other faults with Zeke but I never understand why fans are entitled to photos anytime any where. I met zeke and he took pictures with me , he might not be in the mood to take pictures another day, I wouldn't be mad about it.
Nothing agains stud, but I wish we could hire LeCharels bently as an Oline coach
And UCF should be good too. They're like the only AAC team that didn't lose their coach
I can't hate on student athletes getting a free trip on Michigan's dime
I don't blame tayjon at all. I feel like our offence turned into LSU' s. Very talented receivers with little production. Even M thomas had like 700 yards his best season and increased his production in the nfl like Odell. I'm hopeful Kevin Wilson will fix that though
Didn't thad matta say we got rid of the problems last year after showing some guys the door. I remember it rubbed me the wrong way and I thought he should take more responsibility.
Ohio state actually defended Watson better than bama, if only we had an offence
you forgot to add: he can't play in the cold!!! He's not tough and gritty enough for the B1G
haha watch the last 2 seconds, the kids seems distraught. Maybe he will play football like his uncle and be a buckeye one day
I mean the kid seems legit, i think he is gonna shine regardless of where he went.
Consequences:1. Got rid of tim beck. 2.Warriner no longer OC. Its going great so far
Going from cardale to JT we saw the same problems. The only constant was the coaching.
Why in the world would JT want To see Beck again, i think Barrett is coming back and adding to his Legacy
Gosh. See what happened to Penn state's offence once they hired a good OC. There terrible Oline wasnt so bad after all. I can't even hate on Franklin nomore
I don't know why everyone thinks firing beck will solve our problems. I know warriner has done some great things in the past, but he is the reason why beck had to even call plays in the first place. When urban thinks beck is a better play caller than u, I don't think u should be an OC
Remember when ed warriner was supposed to turn into a genius by simply going in the booth. There is no point of dwelling over the past, I just hope they don't get to waste anymore talent. If you can't win a that 15 team I don't know what you can win with
On the bright side, MSU can actually beat penn state
There OC is outcoaching us
I dont know why everyone is blaming beck when it was warriner that was supposed to become a genius after moving to the booth
I knew a guy going in the press box wasn't the reason the most talented buckeye team last year struggled. I finally started to believe it because I wanted it to be that simple. It wasn't just the play calling though , jt was very inaccurate and the O line looked like it had 3 new starters
I read that as butt plug smh