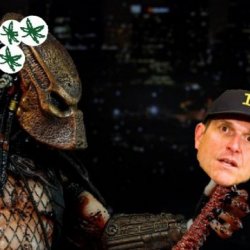 Ca114fire
---
MEMBER SINCE November 26, 2016
Recent Activity
Day certainly proved his team was CFP worthy. Riley....not so much. That was an embarrassing loss.
When people ask me why im quiet, I just tell them its because I talk to much. The less words you speak, the less likely you are to say something stupid or piss off half the country. Just look at Harbaugh and Dabo.
You take a L to Captain Cuddle Dockers and everything else after that is null and void, including everlasting salvation.
Don't they have to though? I mean, they dont even have their own state locked down
If they cancel the season, that'll be the closest TTUN has gotten to a national championship in years
And we had wet and stick fake tattoos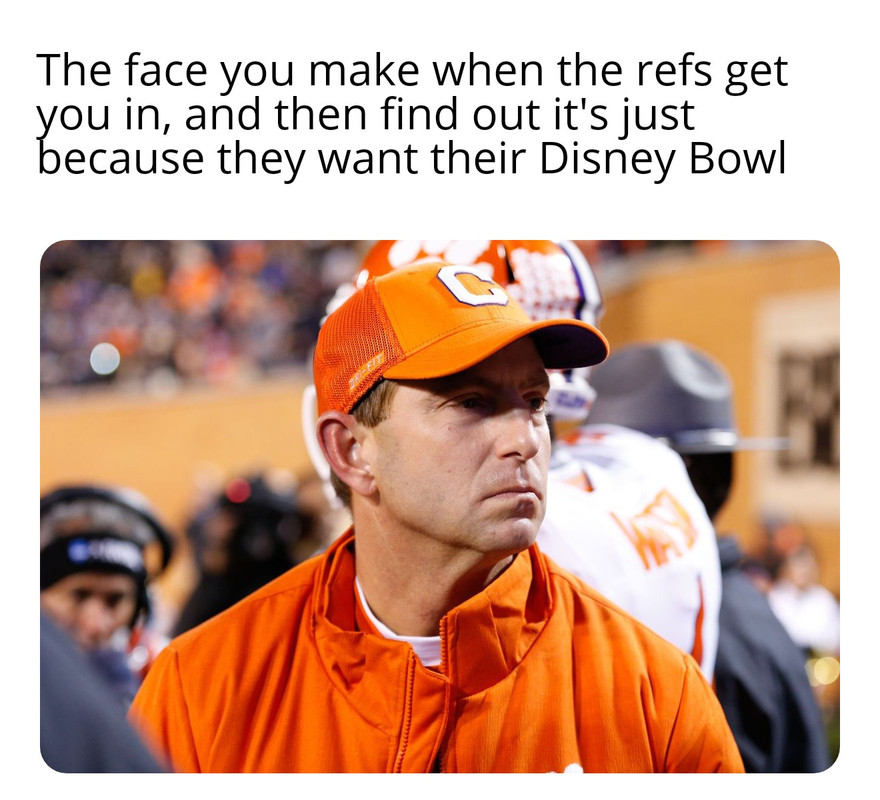 Im ok with it. I at least respect the time and effort.
Now fuck off back to the trailer park with your non binary QB Dabo
First the SARMS, now Clemson can enjoy them bitch titties
Is there anyone on Campus that can clone William Tecumseh Sherman and have him push his march about 200 miles Northwest? Asking for a friend.
Hey Clemson, if you didnt want to complain about the refs you should have scored 90 more points in the red zone ¯\_(ツ)_/¯ amirite
I want to punch Dabo in his bitch ass face
I think it's called "Oil of Ostarine"
I dunno man. They ruined Star Wars and College Football. Deals with the Devil seldom work out.
Oh....I just assumed it was Clemson being all up in his facemask without any calls. My bad.
Dabo has their ticket receipts for the Epstein express
I'll never forget the NW game and he moved the entire D line to the right and then Twitter had a meltdown. It was epic.
Same. Gonna take a pass on the Disney Bowl.
Im sure McCaffrey is a good QB, but Harbaugh has plenty of time between now and November to ruin him.
Slow night in the trailer park?
Im happy with this game. Unfortunately both teams cant lose. TTUN got beat again, but not before they showed everyone bama is a dying dynasty.
Minnesota playing a good game. Tied up at the end of the first with Auburn.
I'm like huh every time I see a Buckeye making the argument that we shoulda coulda. We can do that for any game. But they won't mention the Clemson had ZERO offense without assistance from the refs. They can go back and watch again. Count the big play TDs directly after a flag. Two tough teams playing is going to be hard enough to score as it is. You're not gonna score every time. But you can't fight the flag of God. I don't mind an L. The team fought hard and I'm proud of Ryan Day and the Buckeyes. Which makes me even more pissed.