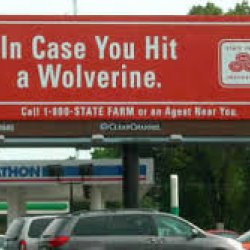 c92996p
---
Atlanta (via Columbus)
Member since 17 February 2014 | Blog
Favorites
SPORTS MOMENT: Ohio State - Wisconsin 2011
COLLEGE FOOTBALL PLAYER: Braxton Miller
COLLEGE BASKETBALL PLAYER: Jon Diebler
NFL TEAM: Cincinnati Bengals
NHL TEAM: Montreal Canadiens
NBA TEAM: Minnesota Timberwolves
MLB TEAM: couldn't care less
SOCCER TEAM: Leeds United
Recent Activity
And that is why this man's future is with the Bengals.
Knowing the SEC, it's probably more likely that they remove their Power 5 OOC game first.
I thought Texas did a good job of maximizing Swoopes' potential by swapping him in for Buechele on some drives, and there was no competition because each quarterback knew his role in the offense (Swoopes- Power Spread, Buechele- Traditional Spread).
But then again, Texas finished 5-7 and had their head coach fired, so maybe this isn't the best of ideas.
I think the most shocking stat out of all of those is that Todd Boeckman is the all-time completion percentage leader.
"Ohio State coach Thad Matta said there really isn't a specific formula he can follow with his team following a loss like Tuesday's, one where the Buckeyes blew an 11-point second-half lead as they fell in overtime to the Falcons."
I think FAU is the Owls, but I'm not sure.
But LSU plays in the SEC so they must be better than any 3 loss team.
Cardinal, Fighting Irish, Fighting Illini, Golden Hurricane, Green Wave, Orange, Wolfpack (2 of them), Crimson Tide, Thundering Herd
I can't think of the last 3 though.
I'm fairly certain we used to kick way more out of bounds in the past couple of years, especially last year with the Duke guy (name escapes me). I agree with the above comments that we've had quite a few more touchbacks this year though.
I understand that this is a young team that needs to improve as they get older. What I don't understand is how this young team so thoroughly dominated opponents to start the season (including a blowout at Oklahoma) and is now struggling at home against Northwestern. The level of regression I'm seeing is unreal.
They actually just got Weis off the books.
And yeah, VanGorder will definitely be the first one to go. It amazes me that he continues to get job offers despite the fact that he's failed everywhere he's coached.
What was the fan split in the stadium?
I don't think that our best team could compete with their best team. In that respect, I don't think we have the talent to compete. I think we are arguing the same point but maybe I'm missing something.
I just feel like this team simply isn't talented enough to compete with the big dawgs.
But hey, look at the bright side: we have a two game preseason starting now before the Big Ten Tournament.
Do you believe in miracles?
It's not Matta, we're just an embarrassing team to watch.
We should not play in the NCAA Tournament.
Does anyone know how close he is to setting a record?
Our 3 PT defense is just atrocious which is astounding given how good the rest of our defense is.
That had to be one of the worst 4 minute stretches of defense I have ever seen.
On the flip side, great job attacking the basket by Loving.
How do two starters screw up a 2 on 1 against a reserve guard?
I was under the impression that Kam doesn't want to start and would prefer minutes off the bench.
They make their floater we miss ours. Our touch around the rim is just terrible.
What will it take for Matta to bench Loving? The guy is worse than useless. Why not try playing Lyle and Harris together?
Oh my god yes. When will Thad finally pull the plug?
I don't even know what to do this is just so atrocious
Layups and Free throws
Basic fundamentals are killing us