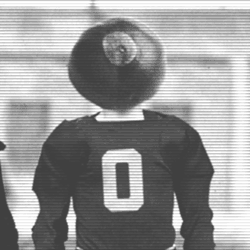 BZIMMER
---
Member since 07 December 2012 | Blog
Favorites
SPORTS MOMENT: Going to the 2010 Rose Bowl Game with my Dad! I will never forget it!
COLLEGE FOOTBALL PLAYER: Chris Gamble
COLLEGE BASKETBALL PLAYER: Kenyon Martin
NFL TEAM: Chicago Bears
NHL TEAM: Chicago Blackhawks
NBA TEAM: Chicago Bulls
MLB TEAM: F Baseball
SOCCER TEAM: Are you serious?
Recent Activity
Anything other than a boxing match Conor wins pretty easily, but in boxing Mayweather wins easily
Nick Lachey is in on the Ohio legalization effort too. If you have the money and or influence to make more money and also help people, go for it fellas.
I'm pretty sure I saw him driving around in that goofy thing in Clifton by UC's campus Saturday. Sligshot with wheels, loud music, neon lights, had to be him. I was too busy laughing at it to look at the driver.
Logo idea...
Is this the Southern Belle you are referring to?
I just can't get past the fact that I will forever connect the southern twang with a lack of intelligence....
Any and all country music. I can listen to just about anything but that garbage. If I wanted to listen to twangy morons I would move back to KY.
Wait....So your saying there was S&C on staff already?
Thats one hell of a lineup. Id pay to watch that..
Pretty sure he beat Kentucky in the tournament while at WV. For that I will alway be greatfull. Haven't watched a UC game since they did him dirty. I would mind giving him a shot.
Jordan would have won 8 straight titles without the 2 year retirement in the middle, that would have been amazing to see. Also the Bulls superfans said they wanted nothing short of 8 straight titles after the first one....they were onto something....
Are we we really going to pretend there were 80k people at the spring game?
I assume this would only be a columbus locations?
Great. I go with my dad every year, and just called to make sure he bought tickets, of course he didn't.
Connects OTR, fountain square,and the riverfront. Not sure where elso you would want to go downtown. Anything else would be an easy walk.
My wife and I love going down to OTR in cincy. All the best new restaurants in town are down there, and Rhinegeist Brewery. And now with the street car you can easily go all over town.
You have no idea. You a 100% assuming the worst on everything.
Exactly, I hope most of the people on here never find footage of what goes on at Mardi Gras. Nobody on here knows her, was there, knows their relationship, ect. You have to but things into context a little bit. She doesn't appear to be a nun, and they aren't in a church, calm down. Unless she was pissed who gives a shit.
Alcohol, caffeine, sugar, all drugs. Pot is probably the least harmful, and most beneficial of the bunch.
I don't usually see anyone parked in handicap parking spots.
I don't go any farther south than the Cincinnati airport if I can avoid it. I have a big area to avoid that stretches from Florence KY, to just north of Orlando and from the Atlantic ocean to about Denver.