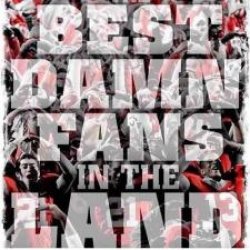 byoung114
Galion, OH
Member since 30 July 2013 | Blog
Favorites
SPORTS MOMENT: In 2006, #1 vs #2 , tOSU vs TTUN; Winning the game 42-39 and running onto the field with my brother....... PRICELESS Moment


COLLEGE FOOTBALL PLAYER: Beanie Wells
COLLEGE BASKETBALL PLAYER: Michael Redd
NFL TEAM: Cowboys
NHL TEAM: Blue Jackets
NBA TEAM: Cavs
MLB TEAM: Indians
SOCCER TEAM: Crew
Recent Activity
363
Trying for PSU. Anyone know where visitor section is? Or a good section?
Adventure express is the old Indian Jones ride hence the design... I definitely have to agree with millennium #1 but maverick and gatekeeper are definitely 2 and 3.. Fire hawk was great at six flags(xflight) when it opened up..
Everytime I go to visit my aunt and uncle in Charlotte a trip to the olde Mecklenburg brewery is in order!! That is if u like craft beer. Been to T macs a few times service was subjective but food was good and drink selection is very good!
First off with the TCU game, it was played at TCU at 4 est in ideal conditions (80 and sunny ) of which minnesota gave of ball up 5 times for 20 TCU points; and TCU put up 427. Our game was well controlled throughout. we had three huge TOs imo. If JT throws that ball out way to Corey Smith I believe he possibly catches it and possibly sets up atleast a FG, maybe TD, then Jalins fumble would have been another, so your looking at a 24/28 to 0 lead possibly in not IDeal conditions (20 and snow) at home for Minnesota; and we put up 489 on their d. So honestly to compare the games by score is asinine.
Bennett and the dline i think did a great job. Their job was to take up blocks and create holes for the linebackers to come up in. Honestly, I was very disappointed in the lb play again. Too many times they were out of place, mostly J Perry.
I think TTUN needs to fire hoke now if they are and start the search; atleast to save the recruiting class and go after Harbaugh or another up and coming OC somewhere(not herman)
Go all red unis!!!!
A few of my opinions is this: Like some have mentioned somewhat, Our defense is overly aggressive at times. Several times there were wide open receivers that if their qb threw an accurate back it would have been more than a modest gain. 2nd, why did we send the kitchen sink everytime on 3rd down.. only a few times did we truly get pressure on their qb. All in all, I actually thought we played well just their qb was throwing the ball right on the money.. and in that case u tip tour hat.. but with thag being said I'd really like to see our d line with Spence back now.. bosa was disruptive but have another makes it even better Now the oline needs major work.. did we completely revamp the play book or what because it looks like we are running more sweeps or options than before.. whatever happened to firing off the ball and running downfield.. plus like alot of you said as well too many bombs and not enough quick hitters in the passing game to help j.t. out.. I don't know if there was communication problems but j.t. plus the receivers never seemed on the same page... and we can't keep dropping the ball either j.t. threw some money balls but we dropped them (c. Smith and Spencer) and where's Dixon at? And honestly I agree with Samuel he runs with a purpose when he touches the ball.. finally I think the special teams totally blew it as well.. I thought several times with them backed up to their end zone we'd try to go for the block but it seemed like we were content with the return... Oh well!! Always room for improvement!!
Since its "Scarlet Out the Shoe", I'd Love to see these jerseys and helmets, although I wasnt a big fan of the pants.
I feel more shots like this need to happen to open up the defense (Especially on 1st down). We definitely have the talent at WR for it to happen.
Anyone remember who jameis winston is because as I recall last year he was a red shirt freshman with NO experience and that turned out ok!!!