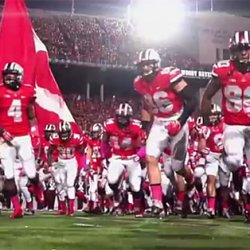 Byaaaahhh
---
MEMBER SINCE April 23, 2014
Favorites
SPORTS MOMENT: Solomon Thomas picking off Ryan Mallett in the Sugar Bowl to seal an Ohio State victory. This actually occurred, contrary to what the NCAA would have you believe.
COLLEGE FOOTBALL PLAYER: Troy Smith
NFL TEAM: Chicago Bears
NHL TEAM: Chicago Blackhawks
NBA TEAM: Chicago Bulls
SOCCER TEAM: Columbus Crew
Recent Activity
Best news is no news in the offseason
I can't believe someone did this lol.
I would also 100% believe it if someone on Twitter got upset at this for cultural appropriation haha.
Admitting you're wrong doesn't have to happen when you can just speak loudly and unintelligibly until people find someone else to talk about (taken from pg 39 of The Stephen A. Smith Guide to Life).
I still think Day would have taken JT way higher than Beck did, though. He was also answering the question as I set it up, not singling out Beck for no reason.
I thought they used to say it helped bolster someone's immune system. Still freaking nasty, but supposedly had some benefit.
Stephen A.: He's more of a running QB based on what I've seen.
Also, hypothetical question: if we had hired Ryan Day (let's say 2018 version of Ryan Day) in 2015 instead of Beck and Warinner stayed at OL, does OSU win a natty? With Cardale, JT, or doesn't matter?
As a JT defender, Zach Smith hater, and bearer of the "the WRs also got better" banner, Urban giving up more control of the offense and general willingness to pass more with a more talented passer are important factors as well. Did we also pass more because the WRs got better? Yeah, probably that too. Did they get better in major part to their coach being significantly upgraded? I don't know for sure, but I would put money on "also yes."
Honestly wouldn't feel very genuine if he did it, IMO.
Getting a car with bluetooth was one of the biggest quality of life upgrades I've done. Haven't listened to the radio since I got it two years ago except for tuning into an OSU game when I'm late to the watch party. People talk about songs being overplayed on the radio and I have no idea what they're talking about. The one downside is I don't get to hear the Fine Line Autobody jingle anymore.
That's kinda messed up that nobody finds out until the day before. Are they trying to make sure people don't go to a competitor in the days leading up to the shutdown and hoping they get the listenership who are both modern rock and spanish fans?
I've NEVER heard that word in any of the games I've been to. But.. 105,000 people, especially when angry... odds are, there's at least one.
That wouldn't stop Stephen A. from trying.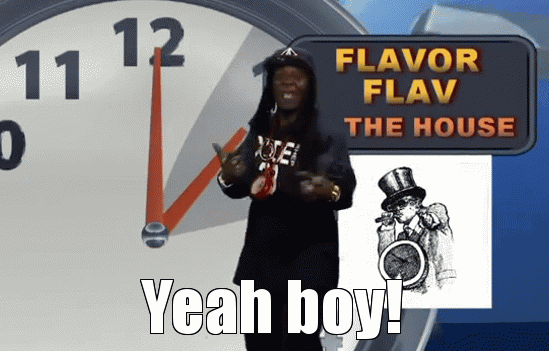 Silk can speak Chinese
lol I love when people use stuff like "Why? Because I believe what I believe?" like it's a defense.
"Harbaugh has dominated Urban Meyer"
"That's wrong, he's winless against Urban, you're crazy."
"CRAZY? BECAUSE I BELIEVE WHAT I BELIEVE? THAT'S JUST WHAT I SEE, MAN!"
If so, then it would racist in this circumstance.
Is it just me or do radio stations fold all of a sudden pretty frequently? I used to listen to an alternative channel in Columbus and then one day it was something completely different. I think it might actually have been 105.7, ironically lol.
Jaiden Woodbey? Not sure about the program but he seems to be doing alright. Apparently he was named an ESPN Freshman All-American. 57 tackles and 4.5 TFL. Probably been peering deep into the Almighty Portal, though.
Ah, yeah, the lights come on well before it leaves his hand.
first shot looks good to me. I see a gap b/t the ball and his hand and there's 0.1s on the clock. I did just wake up, though, so I'm still groggy.
My dislike for Tate has nothing to do with him leaving and all about how he did it. I get that choosing to come here only for the offense to change really sucks but everything he's done since that became the case has made me somewhat glad he's gone. Don't wish him ill, but don't wish him here, either.
You can buy a 3 lb bag of them on Amazon, but you also said you don't like knockoffs/generics.