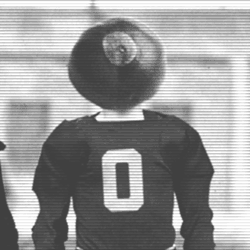 BuxLax
---
MEMBER SINCE November 27, 2018
Recent Activity
Don't be so hard on yourself...you are probably better at some things than others.
Quarters for the vibrating bed?
Get that NIL process approved before he graduates !!
Where have I heard this before?
There is a strong belief among fans and donors that Schiano Frost is the one man who can turn the Scarlet Knights Cornhuskers around. He has done it before and if this deal gets done, he will try to do so again with many more resources than he had the first time.
I like how Gene showed respect for Maryland, Penn State and the rest of the Big Ten.... but what about LSU, 'bama any other SEC team, Clemson, - beat 'em all
Its like getting a speeding ticket when you're going 5-7 miles over the limit. Yea, maybe you were or maybe you weren't but are you going to fight it - research radar gun accuracy on the Google machine, take a half day or day off work, drive to the court room, pay for parking, sit for a couple of hours, hope the officer doesn't show up because if he does it is your word against his - asking for a friend
Probably better uses of your time.
Idk - seems like Joe Burrow came with a high skill level. Granted he has grown to the next level under Brady. However, I would think Haskins turnaround last year (single season records, Heisman finalist) - having been developed by Day - is about the same. Day got squadoosh.
My cereal box decoder says Youra6 is implying that Clifford wants to avoid Chase Young and is willing to do anything to make that happen including self reporting a substantial violation...but my decoder is old, too
...and there's a winner !
No, wait photoshop because the internet. Ah, give it to him anyway.
Love the analytics/graphics but WTH on our 1st Down offense! Fire someone !!
IIR someone has posted that the final CFP rankings over the last 5 years have been the same as the BCS generated teams.
The CFP is a wonderful marketing tool and ,as designed, continues to create a lot of buzz/commentary/controversy. You can't tell a great story without a villain (SEC) and a hero/heroine (everyone else.
The CFP has simply slapped a shiny new car body on a used engine.
330 plus posts on one college programs most popular forum...
The CFP works as designed to be a wonderful marketing tool
Or maybe what was actually said - "Leave the gun – take the cannoli."
It's in their contracts...
The problem is, Auburn and Florida...Georgia, Texas A&M... are criminally over rated.
FIFY
Massey Composite has Florida Atlantic ranked higher than 7 (half of the conference) SEC teams. And just behind Miss .St.
Who knew....
Now I can see why the SEC plays the soft OOC schedule...........
You mean like Maryland 2018 or
scUM 2016, 2017 or
PSU 2017, 2018 or ........
I'll take those results in 2019 - just win, baby
Theme from Rocky (original)
https://youtu.be/liPSTWdYiKs
Although not an underdog they continue to play like one - take a punch early on but keeps on going to the final bell
Cut me, Mick
https://youtu.be/e8Zx0JJjM_0