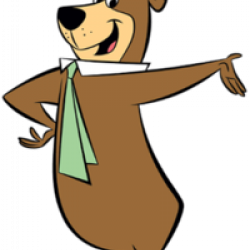 Buxki84
---
from Columbus
MEMBER SINCE November 05, 2017
1984 OSU Grad. Biggest Buckeye Fan ever - since 1968.
Favorites
SPORTS MOMENT: OSU-Illinois 1984 Keith Byars and Co. comeback to win.
COLLEGE FOOTBALL PLAYER: Ted Ginn, Jr.
COLLEGE BASKETBALL PLAYER: Granville Waiters
NFL TEAM: Cincinnati Bengals
NHL TEAM: Columbus Bluejackets
NBA TEAM: Cleveland Cavaliers
MLB TEAM: Cincinnati Reds
SOCCER TEAM: Columbus Crew
Recent Activity
Better have him sign an agreement with his family.
Will there be a strip club next door?
This is good, right?
Good for Coach Holtmann. He understands that the game has changed with regard to how you have to actively manage and constantly work to upgrade your roster. We may not like losing players to transfer and dealing with roster turnover, but that's just the way it is these days. It's a realistic approach. We shouldn't view it as a negative. Maximizing the makeup of your roster is a necessary and critical component toward improving a team's chances for success. And I think the kids have to realize that it is now a part of the process and that they also will have opportunities to explore what is best for them as well.
Not quite the same comparison, but somewhat similar, would you take Eddie or Archie?
George over Ringo too. lol
Boom, boom, boom! Sueing looks to be the type of player who's going to be a great fit here. Welcome to him! Also, thanks to Coach Holtmann and staff for the upgrades. Keep up the great work guys!
Can somebody put a certain M logo on that tank, please?
I love tight ends!
Can you imagine if he goes to another Big10 school? Awkward!
Looking forward to seeing Haskins and McLauren, but also Kelvin Harmon. Harmon might be a steal in the draft for the Redskins; hard to believe he went in the 6th round with the 206th pick.
It's what happens when Ben gives the defender "the hand goblin."
Finale.
MD getting Jackson. He's a big guy who can run in the red zone and he's a good enough passer to be a legitimate threat. He's a big improvement over what they had at QB the last several years.
Juice 2.0?
My recollection is that I was stunned Griffin had set the mark for 100 yards rushing in consecutive games. Prior to that point in time, it must have been hard to run the ball against defenses, who were stacked on the line of scrimmage to stop the run. We knew Griffin was good, but with the 2 Heisman trophies, his legend grew. Back then, most of the games were not televised. If you didn't have tickets, you listened on the radio. I remember watching some game highlights on the Woody Hayes show. Then shortly thereafter, maybe in the late 70s and early 80s, WOSU showed a mostly full game replay with Paul Warfield along with another announcer whose name I don't remember. I think Jeff Logan worked those replays later on. Being that the coverage was not the same as it is today - really minimal coverage by comparison - you didn't get the same impact as you do now days from the saturated coverage. Another thing that was big back then was the Bob Hope show. We looked forward to seeing which Buckeyes had made All-American status, by being on Bob Hope's show. That was probably as big an honor as you could get back then. And if Bob gave a player a compliment or a remark and there was some interaction between Bob and the player, that was a big thing.
One Strong Grind!
I'm sure that Skladany's 59 yard field goal was kicked off a tee. Hooker's 3 TDs on interception returns in one season, if I remember correctly, he would have had a 4th, but it was called back by penalty.
Because "The Chase" worked so well: "The Chase Revisited!"
"The Fire"
Kevin, thanks for clarifying that appeals are supposed to be kept private, for those who didn't know. Quite frankly, I was being sarcastic, and I could care less what Baldwin's personal reasons are for leaving, he can just keep those to himself.
I'm not going whine. Frankly, I'm good with Baldwin leaving since he doesn't want to be here. What I'm not okay with is the NCAA granting immediate eligibility, in so many of these cases, including with Fields. I was okay with it if a family member was struggling with an illness. Now, with so many granted immediate eligibility, they're just acquiescing to kids who are unhappy. What ever happened to perseverance? How many Buckeye greats were in the same position, but hung in there, and came out the better for it?
Well he left for "personal reasons," right? Of course, with his appeal those personal reasons aren't going be kept personal any more.
I agree. If you lead with your shoulder and make contact with your helmet, how can you avoid it? The head is in proximity to the shoulders. It's almost impossible to hit a guy in the chest with your shoulder without a part of your helmet hitting something. Are you supposed to lead with your shoulder while turning your head away? Are you supposed to come to a dead stop before you try to wrap a guy up? So, maybe they want tackles below the waist which carries it's own risk to the head of the tackler. The only other way is to tackle is to do it with your hands only, but ball carriers are just too strong to be able to do that with any consistency.
Me too. I saw the headline and I about $hit a brick.