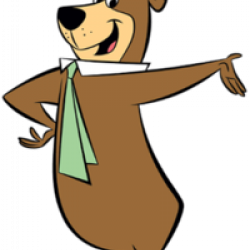 Buxki84
---
from Columbus
MEMBER SINCE November 05, 2017
1984 OSU Grad. Biggest Buckeye Fan ever - since 1968.
Favorites
SPORTS MOMENT: 2017 win over Penn State. Buckeyes outscore PSU 19-3 in the 4th quarter. Greatest game, and greatest come from behind win that I have seen in person. 2nd choice: OSU-Illinois 1984 Keith Byars and Co. comeback to win.
COLLEGE FOOTBALL PLAYER: Ted Ginn, Jr.
COLLEGE BASKETBALL PLAYER: Granville Waiters
NFL TEAM: Cincinnati Bengals
NHL TEAM: Columbus BlueJackets
NBA TEAM: Cleveland Cavaliers
MLB TEAM: Cincinnati Reds
SOCCER TEAM: Columbus Crew
Recent Activity
Denzel looked like Antoine Winfield Sr. blowing up that WR screen.
If I'm the defensive coordinator, I'm going to force Clifford to make some throws on us from THE POCKET. I just want our pass rush to stay in their lanes and keep Clifford in the pocket. Don't let him scramble. Not saying he can't make throws, but you have to eliminate his runs. And that includes the read/zone option. If he runs for 100+ yards on us, that's going to be a problem.
55 offers...wow, that's ridiculous.
Xavier showed the ability to jump cut. If he can jump cut and accelerate forward out of his cut, he has a chance to be very good.
I think it's too soon to make any definitive judgements on the RBs. As the article points out, we need to get the blocking assignments cleaned up first, and the backs need to make sure they are making the right reads. Once that starts to happen, then we will have a better idea of what each guys role is going to be.
That was a nice drive by the Gophers. They'd be down by only 1 score if not for the terrible punt fake call.
Anyone get a picture of that "Sorry, We're Closed" sign on the Michigan sideline?
I can remember Darkest Day 1 (Earle) and 2 (Coop).
The answer to that trivia question has to be Ohio State vs. Indiana. Most wins by a team against an opponent since 1968.
Looks like the invisible man
Well there's a brain dead call.
The trash can adds so much to that clip.
Some guys get better with playing time. But he's in a situation where the competition is stiff. He could be utilized as a 3rd down pass catcher coming out of the backfield (as we've seen in the past), but he isn't big enough to pick up blitzes. I would still have him back on kickoffs, even though he dropped that one today, he was able to recover it even though it cost us field position. And the other kick bounced three times, the ball kicked away from him on the second bounce but he still tracked it down. I have faith that McCall can hit a home run back there. It's tough when you don't get the reps.
If that was called a TD against us I'd be pissed. No way that ball hit the pylon first. The ball hit the ground first (short of the pylon), then partially went out of bounds and then hit the pylon. No way that's a score.
I can't believe Penix didn't jump to go over the defender to get to the goal line. Instead he dove for the pylon. And they gave it to him.
They are going to have to review that. He was short.
I would kick the extra point
They both whiffed and let him run through the front door. And the 360 pound left tackle buried Shaka Toney.
They are tied 28-28.
Indiana needs to call a screen pass.
What was the safety #1 for Indiana doing on that play?
That's why you have to stay in your rush lanes.
Teague's coming off an achilles injury back in the spring. I don't know how explosive we can expect him to be. I'm glad he's on the field. Those back-to-back runs before the half looked fine to me.
That Nebraska DB completely whiffed. Looked like he wanted no part of making that tackle.
That's a fumble. And Olave doesn't look good.