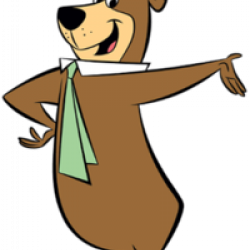 Buxki84
---
from Columbus
MEMBER SINCE November 05, 2017
1984 OSU Grad. Biggest Buckeye Fan ever - since 1968.
Favorites
SPORTS MOMENT: OSU-Illinois 1984 Keith Byars and Co. comeback to win.
COLLEGE FOOTBALL PLAYER: Ted Ginn, Jr.
COLLEGE BASKETBALL PLAYER: Granville Waiters
NFL TEAM: Cincinnati Bengals
NHL TEAM: Columbus Bluejackets
NBA TEAM: Cleveland Cavaliers
MLB TEAM: Cincinnati Reds
SOCCER TEAM: Columbus Crew
Recent Activity
Yeah don't get the 2 products confused. If you do, it's game over, man!
1984 at home against Illinois and 1990 at Iowa, both tremendous unprobable comebacks that have a special place in my heart. Thanks for mentioning those games.
2005 comeback against TTUN. Great game. Watch Lloyd Carr try to play the strategy game and pin the Buckeyes deep. Troy Smith, Ten Ginn Jr., Santonio Holmes, Anthony Gonzalez, and Antonio Pittman engineer a great comeback with two 4th quarter scores. Bucks win 25-21. Also, the 2017 comeback in the 'Shoe 39-38 against Penn St. Also, the games against Notre Dame, Penn State and Wisconsin in 1995.
The Bengals had a terrible draft last year. Whatever happens this year, they have to get this draft right. They had so many holes on last year's roster, that it's really hard to know where to focus on draft day. That being said, they have to get last year's patchwork OL fixed, including TE. Unfortunately, they seem set on RT Bobby Hart, why(?) At least they got rid of the undersized Billings and Vigil. Those smaller guys were just getting trucked, and, as a result, were hurt often. If Queen is there in round 2, he might be the right pick ahead of Delpit. I haven't done any review for this draft yet, so I don't know. Also, I'd try to get an extra pick and get Joe Burrow one of his LSU receivers (Jefferson?) if he's eligible. Regarding your list, I would swap Auden Tate (above average) and Damion Willis (average to below average). Tate, if healthy, is a better player than Willis; Tate is taller and stronger than Willis and Tate's size arguably creates a tough matchup for smaller DBs on opposing defenses. p.s. having a healthy secondary would help solidify the defense, and give some flexibility in game planning. I am glad they moved on from Darqueze Dennard. He never impressed me as being very good.
Not disagreeing with you regarding the importance of evaluation, but most of the time you just don't know until you know (meaning you have to have a guy in your program, going through the grind, to truly find out what he's made of). Almost all freshman want to quit. But no way Ohio State doesn't recruit a kid with Gaffney's talent. Some guys just fight through it, some guys won't. The one-and-done and the transfer portal just makes it easier for some guys to quit.
Gaffney had a chance to be a pro basketball player, still does, but he needs to develop his body and probably his skill set. Really needs to get his weight up, I'm guessing 20 to 30 pounds, and add muscle. I have no idea where he goes from here, overseas or what, if the college game is not an option. Try to find a place where he can really develop and not be fodder.
Ahrens can have a role. Good 3 pt. shooter, right there with Washington, and Ahrens' is a good rebounder as well (his ability to rebound the ball is underrated). Ahrens liability, as we all know, is on the defensive end. If he improves his defense, and can get stronger (?) he can get more minutes. However, given his back injury/history, he may not be able to improve quickly enough on the defensive end to make an impact. Also, if Jallow and Muhammad can show they can shoot better from 3 than they have in the past, then it will be hard to get Ahrens minutes anyway because both Muhammad and Jallow are better defensive players.
Damn you Gobert!!!
TP is a staple. If you're sick and don't feel well enough to leave home, you'll want to have some TP at home because you either can't go out or you shouldn't go out.
Moops!
I don't know about a "2 back" system. If you have 2 really good backs, both guys are going to play. Main thing is you have to have guys who have the willingness to compete. It's that competition, having guys push each other, in the weight room, in preparation, in film study, etc. that makes everyone else better.
I don't remember Salley being on the basketball team. I remember John Lumpkin, a basketball first player who later played TE for the football team in the mid 90s, I think in 1996. And of course, Art Schlichter, who played G on the basketball team back in the early 80s.
However Evan Boudreaux, the guy who looks like a Rec. League player, who plays forward for Purdue, will feel right at home with the small crowd. He transferred from Dartmouth, where the max. home attendance is a scant 2,100. He had a good game against us earlier this year.
Could Big Nut be Danny Hummer's uncle? Buckeye Guy related to Harrison Hookfin? Could someone on the team adopt these guys? Or give them media credentials? p.s. And how about the cheerleaders and no Brutus?
Minnesota taking care of Northwestern tonight in a matchup of 12 vs. 13. Not a huge crowd in attendance anyway. Tomorrow is going to be interesting to watch. I imagine it will be unlike anything we have ever seen before. I'm interested to see if it has any effect on the way games are officiated and how players who thrive off the crowd perform without much of a crowd present.
You know broadcast directors won't limit ALL of their coverage to just on-the-court action. Can't be done. Too boring for them. So, I guess we'll see some "crowd shots" of family members? Heck, maybe we'll get to see more of Paul Keels and Ron Stokes on TV.
I was there, in the north end zone, that game against Illinois. What a tremendous game and an incredible comeback, led by Keith Byars. Congrats big man, you deserve to be in the Hall of Fame!
Well, at least this time we'll know why the Schott is so damn quiet (just kidding). Maybe pump in crowd noise? Have a DJ throw in some sound effects, with oohs and ahhs at key moments? In all seriousness, let's hope these measures reduce the possible/probable spike in serious cases so our healthcare workers are not overwhelmed in the immediate short term.
Good to aggressively hedge the high ball screen. At least you force the opponent to move the ball, while still covering the roll to the hoop. The key is you have to be quick enough to help and recover, and still put some pressure on the wing or corner shooter (without fouling), and be in good position to stop dribble penetration after the reversal. Michigan State gave us some problems when Muhammad, after being screened, was still trying to catch up to Winston and Wesson was on Winston. Winston reversed the ball back to the wide open screener. That's because Winston moves farther away from the screen faster than most PGs and the Spartans are great at setting screens. It crossed my mind that it might have been better to switch, with Wesson picking up Winston, Muhammad taking Tillman - problem being Winston is much quicker than Wesson and the lack of depth behind Wesson if he gets in foul trouble. Also, Tillman has a size advantage on Muhammad. But if you have the right personnel and some depth, you might be able to just switch and the screener wouldn't be wide open.
Huh? While I appreciate your optimism, Indiana/Maryland would have been the easier path, by far, and it's not even close. Purdue has size, with Haarms and Williams, plus they're playing for their tournament lives. I think Purdue has a good chance of winning against us if they come in with that "backs to the wall" mindset. And don't get me started with Michigan State, we saw what happened today.
Iowa almost came back, but lost. So it's Haarms and Williams against the Wessons and Liddell with Purdue fighting for their tournament lives. Will Kyle Young be back in time to help? Stay tuned.
I'd rather play Indiana than Purdue. And Maryland rather than Michigan State.
Penn State didn't win the team title??? Well la-de-freakin-da!
Tom Izzo is a "win at any costs" type of coach. He would shove his grandma in a wheelchair down a flight of steps if it meant a win. (Of course, he'd apologize afterwards...)
Muhammad was just standing in the corner, to spread the floor and take Winston away from the action. Look, offense may not be Muhammad's "game" but you have to find ways of attacking Winston. We didn't even run one action aimed at Winston or to try to isolate him after he picked up his 3rd foul. You have to use MSU's aggressive defensive nature against them. Maybe run Winston, run him through some screens, or post him up, maybe he picks up that critical 4th foul. If you make him defend, he's likely to foul or it'll be easier to score because Winston is avoiding contact. And if Winston fouls Muhammad while he's shooting, Muhammad is a good free throw shooter. To not try to make Winston work on the defensive end, to try to get him in further foul trouble, made it easier for the Spartans and sealed the Buckeyes fate today. Michigan State plays at a different, higher level when Winston is doing his thing on offense.