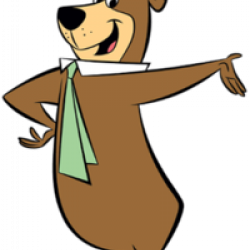 Buxki84
---
from Columbus
MEMBER SINCE November 05, 2017
1984 OSU Grad. Biggest Buckeye Fan ever - since 1968.
Favorites
SPORTS MOMENT: OSU-Illinois 1984 Keith Byars and Co. comeback to win.
COLLEGE FOOTBALL PLAYER: Ted Ginn, Jr.
COLLEGE BASKETBALL PLAYER: Granville Waiters
NFL TEAM: Cincinnati Bengals
NHL TEAM: Columbus Bluejackets
NBA TEAM: Cleveland Cavaliers
MLB TEAM: Cincinnati Reds
SOCCER TEAM: Columbus Crew
Recent Activity
Shot-Ginn Part Deux
So that's where the PEDs go. Suppositories, huh?
I thought you meant the glasses. Then I zoomed in on the photo and saw the nose stud thingies. Not a good look imo.
What I see in those clips is guys who appear to be too eager to get into the backfield, get knocked sideways or sealed off, which opens big holes into the secondary. The two long runs by Maryland at the beginning of the game (not shown in this review) were run to the boundary side, with most of the defense schemed out of position via formation, with the play run away from Jordan Fuller. All the offense had to do was block about 3 guys on the weakside (and not even that many if a guy on the weakside was out of position, took a bad angle or missed a tackle) and then the play was blown wide open. No adjustment was made to slant the DL to the weakside of the formation until after the two long TD runs. (Why you would allow your team to get schemed by a pass formation against a running team, playing with their 2nd string running QB, is beyond me). Knar is right. Quit having the LBs run interference in an effort to free up the DL. Have the DL stuff/clog up the blockers. LBs read the play, make the play. Let's get back to playing football the right way, and if players aren't making the play or blowing their assignments, then it's the coaches job to make the correct adjustments quickly.
I thought the same thing. Then I watched it again and it looks like he slings it with a 3 quarter delivery. No doubt he throws it like that to get the ball out fast. He needs to correct that delivery, to coming over the top and with a quicker read, or else he will be suspect to picks when the ball sails high and wide.
What, you're going to let him walk across campus...isn't that too risky? What if he should roll an ankle? No no no. He stays in the bubble and he plays in the bubble.
Fields should have sat too.
Don't you have to play in order to get a chance to earn Buckeye leaves?
WHAT??? This is getting to be ridiculous. If Fields is the starter, what happens if he gets hurt? Does anybody remember what happened here in 2014? Are we going to touch football? I mean do we expect to have no tackling in the fall? If Baldwin leaves, he should have to sit out a year, with no exceptions.
If those were Miami unis, Martell would find a way to cover up that S.
Two quotes from this article stood out to me: "Holtmann also said there's a chance the Buckeyes add a different position, throwing out a "versatile guard/wing" as a possibility..." "Because what happens when you get into the guts of the Big Ten season, you're talking about eight to nine, sometimes 10-man rotation, but usually eight to nine in a lot of cases. So why would you have 13 guys on your roster that all expect to play and think to play? It's foolish. It creates a team dynamic that's not always healthy." I agree with the need to add a versatile wing player. But his second comment concerns me because if I had to max out the roster in order to get better, sooner, then I would do it. As we saw with the NCAA tournament, you need multiple 3 point shooters. You also need at least 2 big men, who may occasionally have to be in the game at the same time. You also need a player or two who have the versatility and all around skillset to contribute in different areas. So, if your roster is lacking in any of those areas, why would you not add players who can help even if it means maxing out the scholarships, perhaps if for only 1 year? I get that ALL the kids want to play and contribute in the team's success in games, but that's NEVER going to be the case for EVERY kid on your roster. I mean isn't the goal to win? Don't you owe it to the kids and everyone involved with the program to be the most successful that you can be? So, while the team dynamic is ONE VERY important consideration, if you have the chance to improve the team significantly, how do you not do it? For me, it's about handling expectations. The kids need to understand that their role will change over time, to not gripe and complain when faced with adversity or losing playing time, to realize that if you put in the work, good things will come to you. And there is nothing like being part of a championship team that everyone will remember.
Does anyone know if other schools are doing the same? Are we the only school in the Big10 without tackling in the spring game?
Yeah, SI should stick with the swimsuit only issues.
From the ESPiN article- "They broke the ice with a two-week road trip through wintry Midwestern roads, attached at the hip as they worked on the finishing touches of their recruiting class. Gattis learned quickly that his new boss' hands-on personality extended beyond the football field. Harbaugh popped out of the car to pump gas. They battled over who would pay the bill for meals on a daily basis. He was the first head coach Gattis knew who asked to drive rather than keep busy with some other task on long, dull trips from one high school to another." Sounds like an unfunny outtake from 'Dumb and Dumber 2' or 'Planes, Trains and Automobiles' to me. I hope JH brought his Diners Club card and had on a really nice watch.
From Stanford, to Butler, to Ohio State and now on to Elon as head coach. Hopefully, Mike and his family can settle down for a bit. Thanks Mike for making Ohio State basketball better. Good luck!
They lose 3 scorers including him. But don't be so quick to write them off. They still have at least 5 guys coming back, including 3 guards and 2 big men. I expect they will be near the top of the league again. Curious to see where he gets drafted. He's smart, savvy, tough. A big part of his game is getting to the line. But he's not the biggest guy and the NBA is at whole nother level. I'm thinking late first round.
It's bad to get blown out, and it's bad to lose a game in the final seconds. But losing when you are on the brink of winning, where you can taste it, where you can't even imagine that there is any way possible to lose, that is so devastating. It's that unexpected reversal, it's somewhat like being in a car accident. For Auburn, it's wasn't just one play, but a whole series of plays. Including the missed free throw by the Auburn guard who hit 17 or 18 in a row, which would have given Auburn a 3 point lead. How can anyone foresee Virginia scoring 6 points with less than 10 seconds against a very good team?
The officials let a lot of contact go without foul calls in both games. Shocking to me given how touch fouls were called during the regular season. Shows that you have to have hardened warriors on your team to be able to compete. Don't go crying to the refs.
I Doughty it's "goin' be a good night tonight." Cue music...
On the bright side, the starting pitching has been good. Sonny Gray had a good outing his 2nd time out. Castillo has been good twice, as have DeSclafani and Mahle. Roark didn't have his breaking ball today and that hurt him. They need some production in the leadoff spot. Somebody that makes the pitcher work right from the first at bat, fouls off pitches and can work a walk. That will help Votto, or whomever is hitting 2nd, get some better pitches to hit. If Votto wasn't such a bad baserunner, I'd move him to the leadoff spot. Ideally, you'd have more speed at the top of the lineup. Maybe Schebler followed by Peraza, then Votto, Puig, and Suarez. But right now Schebler strikes out too much. Winker has hit some balls hard but has little to show for it. Maybe Phil Ervin or Nick Senzel will help when Kemp is gone.
Great point, the OSU Basketball program is still in great hands.
I agree. How impressive is this: During his time at Duke, Schrage was "...director of basketball operations between 2002 and 2008 and as academic and recruiting coordinator from 1999 to 2002." Wish he was here longer to see what more we could have done with him on staff. But good luck to Mike!
Bada Bing Bada Boom!
Zinter blocking for Milton? I love it!
I sold tickets last year on Stubhub using the barcode number on "print at home tickets." I heard last year that Ohio State (via Ticketmaster) is doing away with the "print at home" option, so I have no idea if it will be as easy to sell/transfer tickets this year. The university said that some of the "print at home" tickets that customers were presenting at the gate were fake. I suspect that Ticketmaster also may be trying to corner the resale market.