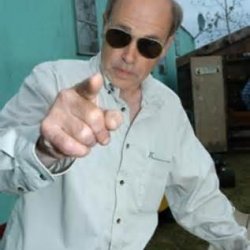 Butch_Driveshaft
---
MEMBER SINCE December 01, 2013
Recent Activity
Teague is starting to become my favorite player on O
Absolutely. Screw the trick play BS, hang 70+ on these clowns now
I was just remarking how Teague's running style reminds me of Hyde
Chris Fowler shouting is unbearable
But see, the do it the right way up there...
That moment always stuck with me, too. Very classy even if scUM.
Gardner would have been a machine in a Meyer offense.
The man is a national treasure
If Brian Kelly was our coach you wouldn't even need photoshop
Side note to Day/Wilson/Yurcich:
Don't forget that KJ + crossing route = $$$$
Nah Clemson will be #2. Bama will stay at 1 because this is a good loss
Lmao what the hell kind of call was that?!?
Wrong or not the username alone warrants a +1
Agreed. The benefits or costs of his decisions remain to be seen, but I like that he's making this his coaching staff and not simply retaining who Urban had. Something was definitely off defensively, and you at least have to give Day credit for attempting to shake that up and make a change, hopefully for the (much) better.
Must be a really dirty, sassy QB
Glad I wasn't the only one who thought this was bullshit. My eyes are still rolling at it
Lots of frustrating games by these teams the past few years but this one is close to the top. 20 unanswered points and an absolute turd of a second half. Good God
Gonna dick around and make this a close win or loss
I hope this all plays out as described. Last thing we would need to see happen are 'favors' being asked of Day by Urban to retain certain underperforming assistant coaches. I don't believe that will happen, just a slight concern.
Wasn't trying to be an ass, was genuinely asking in case I missed it
Right same here. He looked (rightfully) pissed against Maryland and the passion was actually good to see. For weeks we heard about how he didn't look the same on the sidelines and was basically going through the motions. He finally shows some fire when the team is struggling and everyone suddenly is saying he's miserable. Damned if you do or don't
Looking back, that could easily line up with the Maryland game, where Urban was brought to his knees in pain and the ESPN cameras captured it.
When did this happen vs Maryland? I remember the incident against Indiana but nothing of Urban on his knee(s) against Maryland. I do remember a very frustrated coach on the sidelines and the announcers going all 'muh health concerns' against Maryland.