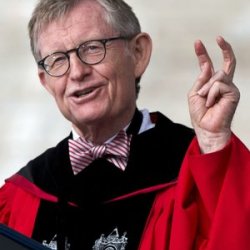 Burritos Noches
---
Columbus, Ohio (via Columbus, Ohio)
Member since 20 June 2014 | Blog
Born, raised, educated, wed, and will probably die in Old Columbus Town.
Favorites
SPORTS MOMENT: Evan Turner buzzer beater against TSUN in the 2010 Big Ten Tourney
COLLEGE FOOTBALL PLAYER: Tie: Dustin Fox and Nate Ebner
COLLEGE BASKETBALL PLAYER: P.J. Hill
NFL TEAM: Ohio Supporter
NHL TEAM: Blue Jackets
NBA TEAM: Cleveland Cavaliers
MLB TEAM: Cincinnati Reds
SOCCER TEAM: Columbus Crew
Recent Activity
I was that guy in NCAA '04. Maybe that has been my issue all along.
Thanks. for both the calm and the voteage.
I said talk me out of it damn it. I want to continue living the fairy tale of unrealistic and unsustainable depth at every position.
"Who did Ohio State lose to?"
"That orange team."
"Oh right. Auburn. In the BCS showdown. Sports!"
That take by the Wisco fan against night games...Don't do night games because it ruins the tradition of my wife and I getting dinner after the games. The great Wisconsin tradition, right behind Jump Around.
Thanks Birm. You have the gift of weaving fact, rumor, fanaticism and harsh reality into something that was always respectful and incredibly entertaining. You've taken my Ohio State fandom to a whole new level through your hard work. Looking forward to read whatever it is you write next!
That dude finishes blocks, my goodness. He took half those poor D-lineman out of the frame.
We need to give a huge bravo to 11W for the consistent, thorough, and beautiful coverage they put together for recruiting over the last few months. I sauntered on over to MGoBlog to see what they had going on and it was a logistical and visual nightmare. Thanks for the outstanding work, Eleven Warriors!
I'm not trying to get shivved over my mediocre son's flag football league.
Do you have a mediocre son or is your son in a mediocre flag football league? I assume you too are against participation trophies.
Is a 59-0 taxing of Wisconsin and winning the first-ever College Football playoff worth that extra $3,560,000 to Ohio State? If I asked Gene Smith that very question, you could hear his laughter from the banks of Lake Erie.
Bank. Period.
Kareem Walker's tape is absurd. And that block by the fullback @ 0:51...get that guy on the team, lawrdy.
Agreed. You have to imagine they've got a sea of gray haired men yelling about the 1966 season shoveling cash into that place.
I noticed Notre Dame was missing from the list. Would love to know where they fall.
Regarding the D-Line, I think when Bosa comes back he'll demand so much attention that the interior lineman will begin to shine similar to last year. VaTech is still a team that prides themselves on up the gut running (see their recruitment and heavy use of the almost extinct fullback), looked like the D-tackles had three hands blocking them on a lot of plays last night.
Amazing catch, love that the DBs practice with gloves too. Pass interference calls make me deranged and dangerously angry.
I'd feel safe picking May to "win" the whole thing, only because of how recently we've had to deal with his douchiness.
That hyphen is driving me nuts.
Both lost some credibility to me. Two big personalities in the room who don't like to be told what to do. Colin needs to settle down and Harbaugh REALLY needs to learn to play the game.
I feel like Harbaugh is a grab bag of emotions; one day he's motivated, the next he's insane, and the next he's passive aggressive. Not really the face you want of a program, but if he wins all will be forgiven.
Calling it now..if Burrell embraces Twitter, he will be the new Tyvis Powell of the OSU Twittersphere. The dude seems pretty witty.
Chickenshit Saturday is indefensible, and there isn't a wanking motion theatrical enough to accommodate the circular logic of the conference strength argument because you can always schedule Samford in September. The best football player in Charleston Southern football history isn't even good enough to get unexpectedly cut by Nick Saban in August to make room for a new recruit.
That paragraph is golden.
Because that's what I give to the emerald ash borer, which is a dumb bug who should feel ashamed.
Tell me that pun was intended.
The correct response to Cooper, Bama, Wisco, or anyone else is, "Wow, aren't these rings shiny?"
Correct. I know this is fantasy, I'm not starting a petition to make the change. More curious as to which teams people would pull in IF it were to happen for football.