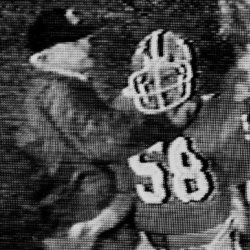 BURGEYE
---
Member since 04 July 2014 | Blog
Recent Activity
Whatever comes out of these gates...
Coach Fickell inspired by Gladiator. Love it.
Are you not entertained, selection committee?!!! ¯\_(ツ)_/¯
Get well soon, Mr. Wilson. I have a feeling things will end well for you and our beloved Buckeyes.
As long as we wake up on the wrong side of the bed with a foul disposition I'm OK with it. Discomfort is one of life's best teachers.
I read that memo. It also said that if the Gamecocks lose they will drop to 10 in the rankings and A&M will move up to 7.
I feel the need...
It just struck me how much I would like to hear Chris Berman say, "Ackerman Road Field...."
Get after it, men!
I would upvote if I could. We all need to temper expectations a little and understand that--at least early on--Hyde isn't walking through the door...because last year's line isn't walking through the door.
I have full confidence that with time this offense will be just as effective as last year. It won't be because we plug someone in and get El Guapo-type production; it will be because we are more diverse and unpredictable.
This season can't start soon enough. August plods on as slowly as the Decembers of my youth.
Does 11W sell a football Advent Calendar?
Fun being on set with these guys this morning @espn
So that's Bo's 'fun face'? Only a slight departure from his 'Gonna punch me some babies' face.
As for Hoke, he is in a perpetual state of not understanding a joke.
You're close. It's a tennis trophy. Not that there is anything wrong with tennis. I know a number of really nice people that play.
The only practical solution is to move Thanksgiving to a more reasonable weekend.
However, I will admit I hadn't considered how it would look in the grasp of Ohio State's dynamo quarterback, Braxton Miller.
Unfortunately some trophies go from bad to, "GOOD LORD, NO..." under the same circumstances.
I'm not a huge fan of the College Football Playoff Trophy, but I guess it could be worse.
Great, great stuff. With your permission I'm going to plagiarize much of this when my kids are ready to head off to school.
My only suggestion has nothing to do with your exceptional writing. In the picture, I believe it would be more appropriate to put Urban's mug on one of the lads in the window pulling a 19th century photo bomb...