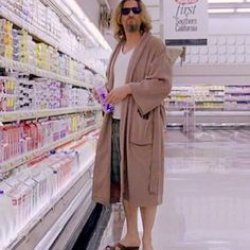 BulldogBuck
---
MEMBER SINCE December 08, 2016
Recent Activity
BK with the crystal for JT.
You just beat me to it Mark. Mine was Stripes too. Also at the drive-in. Maybe our parents hung out.
As the others above stated his drop was mainly due to the various, somewhat minor injuries that he had. When healthy on the field, at camps or 7v7 tournaments he was performing very well. He actually outplayed Bryce Young at the Opening regional qualifier in Los Angeles last February. He then showed up at a camp (Rivals???) and tried to power through the back/shoulder injury and obviously struggled. The downfall in the rankings started there.
https://247sports.com/college/washington/LongFormArticle/Washington-Huskies-Football-Recruiting-LA-Opening-Regional-Top-Performers--128978859/#128978859_17
His write up is at the bottom. This is where it said that he outplayed Bryce Young.
Mitchell Melton with a huuuge jump. Up 496 spots to #182 on the 247 ratings. 344 on the composite.
Demeioun Robinson (#5 WDE, #93 overall) finally just posted his junior season and extremely impressive highlights. Teammate of DT target Marcus Bradley. Big time pass rusher. Great 1st step.
https://www.hudl.com/profile/11423992/Demeioun-Robinson
https://247sports.com/player/demeioun-robinson-46082055/
I watched the whole game and really focused on Paris Johnson on every play that he was in on. I don't recall his defender ever really getting anywhere close to the qb. The only play or 2 that was somewhat close was because the qb held onto the ball a little long. By far looked like the best OL out there.
Rakestraw played on the team that knocked Jaxon Smith-Njigba out of the Texas state playoffs. They held him to 5 catches for 37 yards. From the highlights of that game it looks like he was matched up with and more than held his own against Njigba.
https://www.hudl.com/profile/7931132/Ennis-Rakestraw-Jr
MaxPreps top 10 catches of the season. I included this in the 2021 thread because hopefully we will have 2 of them to go along with the 1 from 2020
#7-Jaxon Smith Njigba, #5-Marvin Harrison Jr, and #2-Emeka Egbuka (hopefully)
https://www.maxpreps.com/news/HyocepN9HUeIpZen92MUkA/top-10-catches-of-the-2019-high-school-football-season.htm
It was so much better a couple of years ago when the new comments were in the yellow background instead of white. Never quite understood why they changed it up. Much easier to spot the new comments while you were scrolling.
Per Greg Biggins from 247Sports on the St John Bosco vs Mater Dei game from last weekend:
https://247sports.com/Article/Emptying-the-notebook-following-huge-matchup-between-St-John-Bosco-and-Mater-Dei-139719990/
Kourt Williams an unsung hero
Not much was said about Williams following the game and that's because of how well he did his job. The 6-2, 215 pound linebacker/safety was given the task of defending Mater Dei's star WR Kody Epps. Williams had safety help much of the time as they bracketed Epps with either safety Jake Newman or Jonathan Vaughns over the top but it was largely up to to Williams to keep Epps from going off. The receiver was held to just one catch for nine yards. He had 10 touchdowns the previous two playoff games and 28 on the season.
Mike Gundy will be all over this guy.
https://ftw.usatoday.com/2017/07/mike-gundy-mullet-big-12
Yep. Already plays left guard. And plays it very well too. Quick, agile and nasty. When you can come up with 6:28 minutes worth of interior lineman highlights that is saying something. He's probably 1 of my favorite potential commits.
https://www.hudl.com/profile/9649884/Rocco-Spindler
I'll agree with the Disney courses and Falcon's Fire. I also played ChampionsGate (Greg Norman design) and Celebration Golf Club (Robert Trent Jones). Both were very good, especially ChampionsGate. Although it's been a while for both.
Funny story on 1 of the Disney courses. I sliced the shit out of a drive and went into the woods. When I got up to where it looked like it went in there was a small path and slight clearing into the trees. I went in and saw a tombstone next to some trees that said "You are currently 50 yards off the center of the fairway. Lessons are available in the proshop". My ball was literally 2 feet next to it. That damn mouse will try and take every last dollar I own.
I watched Jack Miller's game last night. They came back from 2 scores down in the 4th quarter. Scored touchdowns on their last 3 possessions I believe. I fast forwarded and watched every single offensive snap and I'll have to say there is absolutely no way that you can give him a proper evaluation by watching his games. Literally being chased for his life on virtually every single dropback. I don't recall seeing a 4 man rush all night. 5 and 6 guys coming every play. He made some nice reads and throws and was also bailed out by very good adjustments and catches by his receivers on a couple of passes. Not sure what his stats were but he put up pretty good numbers. He looked pretty good on designed rollouts in which he made some pretty strong throws. He did have 1 pick in the endzone on a long pass that the defender made a heck of a catch on. I'm guessing this is the blueprint that the rest of their schedule will follow. Blitz, blitz and more blitzing. Stay safe Jack.
I wouldn't worry too much about his completion percentage yet. I've heard Wiltfong and some others worrying about the lower numbers during the off season. I'm basing this off the 2 games that I watched him play last season (which may not be enough of a sample size but that's what I'm working with). They were throwing an extremely high rate of deep throws which obviously is going to bring down the percentage.
Seriously just how bad is Tennessee to be getting 25.5 points at home? And I still don't know if that's enough. Couldn't happen to a better fanbase.
Has anyone else heard anything on this offer, Kyle McNamara? It's interesting and somewhat perplexing on several levels. 1st off, do we necessarily need another WR. 2nd, he's currently only a 2 star, #2909 overall and 393rd WR. 3rd, and here's where it gets kind of interesting, he's the brother of current Michigan freshman QB Cade McNamara. My 1st thought was that this is for a preferred walk-on spot which would make perfectly good sense but in his twitter photo he does say the words "scholarship offer". In Hartline we trust.
https://247sports.com/player/kyle-mcnamara-46056318/
https://twitter.com/KyleMcNamaraWR/status/1177707089768177664
Excited to receive an offer from The Ohio State University. Thanks to my coaches and teammates for always believing in me#besetapart pic.twitter.com/82P6Mii2PI

— Kyle McNamara (@KyleMcNamaraWR) September 27, 2019
Troy Stellato, WR out of Florida, got his offer today. #77 WR, #457 overall (not for long). Don't let that ranking fool you, he's got a full season of damn good highlights in the 1st couple of weeks of the season. Visited once or twice this summer and best I remember he hit it off with Hartline really good (go figure). Ran a 4.42 on the laser at the Opening regional as a sophomore.
https://www.hudl.com/profile/11013873/Troy-Stellato
Watch the "JR Szn 3 Game Highlight".
Wow god is great!!! After a great talk with @brianhartline and @CoachKeeOSU I am truly honored and blessed to receive an offer from THE Ohio State University @JohnGarcia_Jr @Rivalsfbcamps @OhioStateFB @5manfree @Redskins32 @SleeperAth1etes pic.twitter.com/0jijEFvs4S

— Troy Stellato (@troystellato) September 15, 2019
So does Sawyer get credit for the sack on the play when the qb saw him coming and completely shit his pants and went down on his own at the 2:30 point?
We bought a Purple 2 years ago. Both of us absolutely love it. We have the original. The "all new" came out after we purchased. The original queen is now down to $900. It came with a 100 night trial but we knew after 1 night. If you get 1 make sure you get the sheets with it (also great). We've went kind of all in with Purple. Also have the Purple Pillow ($100 and takes a little getting used to but definitely like it), mattress protector and a Purple seat cushion.
Plus the commercials are damn funny.
https://www.youtube.com/watch?v=4BvwpjaGZCQ
Well it is Florida State, so, you know. I'd expect nothing else.
Yep, you're right. Didn't dig deep enough. Not much to see here.
I have 0 problems with that. I personally believe that Smith will end up being very successful wherever he ends up. And I'm in the camp that it doesn't require a 5 star at RB to be good. Give me a couple of solid backs behind a good line and a strong passing game and we'll be fine.