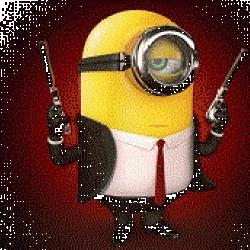 Bugsyk
---
MEMBER SINCE May 07, 2013
Favorites
SPORTS MOMENT: Germaine to Boston, '97 Rose Bowl
COLLEGE FOOTBALL PLAYER: Teddy Ginn
COLLEGE BASKETBALL PLAYER: Scoonie Penn
Recent Activity
Remote desktop to a virtual desktop or machine within the confines of your work network?
I'd like to know how many people who had been having affairs are now spending time exclusively with their spouses.
Some good equipment: Buy these grillgrates for your grill. No more flare ups, no more bonfire grilling. Once installed, get your grate surface to 450-500 degrees on your grill. If you're using propane, I'd recommend a smoking tube with hickory or whisky barrel pellets for added flavor. A good instant read thermometer so you can dial in the perfect cooking temperature. Meat: choose your cut, but absolutely get a puncturing meat tenderizer, and use it on both sides of the steak. This also works particularly great for cooking chicken breasts. Seasoning: I'm a himalayan salt and cracked black pepper guy. After cooking the steak to my desired temperature, I'll let the meat rest for 10-15 minutes under foil. For leaner cuts, I'll usually rest the steak with garlic butter on top to add some flavor.
An under-the-radar but absolutely fantastic family ran homemade Italian restaurant is Pasqualones. Spagio is a nice place with a side wine bar. It's closer to campus, and you can have a very nice cup of coffee basically next door at Staufs, or enjoy some of the best Ice Cream at Jeni's.
Big Ten championship is the end of the regular season. Didn't go to a bowl game that year due to Tatgate.
People who put their cause on a sign....if your cause fits on a sign...think harder.
Good movie. From the creators of Love Actually. My GF is big fans of both, and Begin Again.

...and to whoever put the letter "b" in subtle...clever...
1994-1998 Unit B. Great years, great memories. So many friends, so much history.
Admittedly, cleaning the bathrooms after 40 guys wasn't the best job decision, but it afforded me the opportunity to go to college. It's a shame the Stadium renovation didn't include keeping such a unique dorm experience.
1.21 gigawatts? Great Scott!
Go with WOW if you can. 25/month for 100 down.
It was good. Most car movies don't have a ton of story line, but this did. Bale was awesome, Damon was likeable. Good balance of story, character development, and action.

Hopefully the next President will have more spine and personality than dryer lint.
If it's an award for the best player on the best team, I dunno how you chose between Fields, Young, and Dobbins =)
Why do Norwegian ships have barcodes on them? so when they come into port they can Scandinavian.
I'm technically not allowed to tell Dad jokes since I'm not a Father.
I guess that makes me a Faux Pa...
65 dollars for a student season ticket for the 94-95 season. I still have the punch card.
Kinda feel sorry for DiNardo there. I think people forget he was a head coach, and think of him only as an analyst with no coaching background.
Those change with the winds...Keep up and stay concurrent.
4 years and some great memories of the Stadium Dorm.
Probably closer to the south stands so you can see the scoreboard easier, hear the band, and watch Brutus do pushups when the Buckeyes score a touchdown.
Roku, and it's not close.
HIneygate died when OSU bought the Holiday inn and converted it to a dorm. Varsity Club, and Riverwatch tower have similar type events but not nearly as legendary as Hineygate. Lil' bar on High has a nice outdoor area, but does a DJ vs a live band. Of all of them, I'd recommend the Varsity club. It has a DJ on the patio, and a live band in the back parking lot.
Jefferson's Very small batch and 1792 have a sweeter and milder flavor profile. Bulleit, and about any 4 roses have more of a hot finish so you need a splash of water to open up their aromas. Woodford and Old Forester (all) I can take or leave. Eagle Rare, Blantons, Weller (anything) are all good in about any serving method. Russells makes a very underrated bourbon.
If you can get to Northern Kentucky, there are so many small places putting out very good bourbons these days. Backbone, David James, Bowmen, Old elk, Horse Soldier...all have very distinct flavor combinations which are tasty. So many bourbons, so little time...good luck.