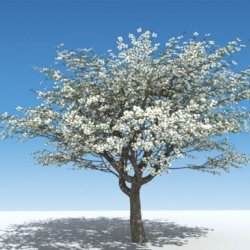 buckz4evr
---
Member since 16 November 2011 | Blog
Favorites
COLLEGE FOOTBALL PLAYER: Eddie George
COLLEGE BASKETBALL PLAYER: Craft
NFL TEAM: Unfortunately, the Browns
NBA TEAM: Cavs
MLB TEAM: Indians
Recent Activity
Maybe he doesn't need a year under Schiano....just thinking out loud.
All you said is true and very insightful, but it took a Holy Buckeye to pull out the very middling Purdue game, and had a 5-7 team take them to overtime. The people of that time were appreciative of the fight in that team and most realized that they were kids and every game did not have to be perfect - there were going to be ebbs and flows throughout the season. Put those same players into this 2017 team and the hot takes would be very similar to what is being said today.
I love Barkley as a person, but he disappears in big games.
This is one spoiled fan base. Ohio State only averaged 29 points a game during their 2002 National Championship run.
You've obviously never cut open an Arby's Chicken sandwich. I did once and it was the last time I went there.
(though with Harbaugh it become a strange blend of....... and just plain WTF?)
Now that is funny. Thanks for the laugh.
So much for their Wonder Boy
Getting my popcorn popped.... This is going to be epic
If Harbaugh blows this, this will be the beginning of the end for the Harbaugh Era.
What gives? We are in Florida soaking up the sun...
I honestly don't think he would have sat if he thought the corners weren't ready to fill in the void.
Maybe they'll offer him a preferred walk on status. That would take more of a commitment from him.
Gees, It's already 7:30 and only three have sent their faxes in? Urban is definitely slipping.
it's amazing how a positive article about JT, AGAIN turn to 'let's shit on the GOAT one more time'. Thanks for saying exactly how I feel.
The fans and especially the team seem to be stuck in the Depression Stage as they continue to blame every thing else instead of themselves. Maybe if they realized their play and coaching was to blame, they would be able to take the next step of Testing and find solutions. Only then will they be able to move forward in a positive way. But that will never happen because of their arrogance. The next step for them is Despair as year after year, they will be stuck in the same continuum.
I don't think Coop would have lasted as long as he did if social media was around in the 90's
OMG! Did he pull a couple of Vrabels after the game?
"dilly, dilly" will always get an upvote from me no matter what the context.
It's normal for kids to fight as long they aren't physical with one another. They are learning how to get along in a social world.They've probably just been around each other too much. I would normally separate them by sending them to their rooms until they can act like civil human beings, but they had separate rooms. I actually would let them decide how long they would stay in their rooms. When they came, I would usually threaten them with the ole "the next time, I'll take matters into my own hand and you guys definitely don't want to see what happens then" That next time usually entailed physical chores. I rarely spanked them.
Don't forget the fan that gave him the double bird. These are the things that he is using to motivate his team mates? What a bunch of babies! How about you lost and didn't do the things necessary to win! That doesn't motivate you? No wonder you kids have lost 3 games.
Is it unrealistic to believe Alabama, ND, Clemson and Georgia could ALL loose? Oh, and let's not forget Oklahoma!
"Who do we play next week?" Sounds a bit arrogant to me. He did eat crow and took it like a man so I guess there's that.
I had to go through my house with holy water after that game because of all the foul language that was still lingering around. I couldn't believe the words that were coming out of my mouth.
It becomes increasingly hard to hate PSU when they have such classy players. The thing that is really impressive is they have been able to avoid the poison of arrogance Franklin displays. I wish them both good luck going forward. Not so much Franklin..
How did Saquon end up in a PS uni? He is such a class act and I am amazed that Franklin's arrogance hasn't rubbed off on him.
Just watch the fourth quarter. That's all you need to know.