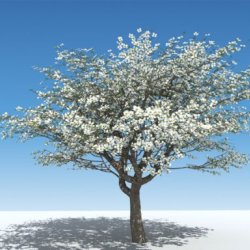 buckz4evr
---
MEMBER SINCE November 16, 2011
Favorites
COLLEGE FOOTBALL PLAYER: Eddie George
COLLEGE BASKETBALL PLAYER: Craft
NFL TEAM: Unfortunately, the Browns
NBA TEAM: Cavs
MLB TEAM: Indians
Recent Activity
...and Borland.
He admits that he had some kind of obsession with Borland.
Putting up good numbers is not the same as having a good to great quarterback. That may explain why UM fans have been so delusional. They think these very average QB's were actually good. I hope JH shares your view. If so, long live Harbaugh!
Harbaugh has only coached one good college quarterback in his whole coaching career and that was Andrew Luck. How long ago was that? The game has passed him by. If you think he has done a good job with the college quarterbacks he's had then why hasn't any of them won anything but the Sept Heisman? Patterson was the #1 quarterback and #4 prospect in his class. Do you actually believe he instills fear in the hearts of opponents like other 5 star QB's do?
I agree. And let's not forget how clean the pocket has been for Fields. Last year the OL protected Haskins but they couldn't open up holes along the line for the RBs. I am really impressed with how quickly this line jelled. I'm sure there is going to be bumps in the road but we'll worry about that when it happens. Studrawa has done a great job with this group of players
I agree. He said absolutely nothing that should rile up a team or their fans. I thought it was a good coach speak interview. Shows that even Michigan players can grow up and mature. It gives us all hope.. Great Skully today.
Then there's an LSU alum, who's initials are OBJ that wears a $250,000 watch. I see the NFL may prohibit him from wearing it because it is considered a hard object.
We don't give a damn about the whole state of Michigan 'cause we're from O-HI-O
I wish I could upvote this a thousand times!
Hmmmmmm. I live in Ashtabula.
I never get tired of watching this.
In spite of the hurricanes, buying our home in the Keys is the best investment we ever made. My best advice is to get connected to the community you live in. If you have any marketable skills, you can always barter for work done if you go with local workers. They are great resources for not only the work, but the recommendations they can provide. It has saved us thousands upon thousands of dollars.
.
3. He had some major personal issues that needed to be addressed.
"Guys can have their own favorite things, it isnt sexist" True, but a lot of good ideas are lost by not including moms. A lot of us learned watchimg our dads cook some amazing thngs
CFA is the best. Just ask your kids. Its clean, the have nutritional options and the service is great. Popeyes is good but doesn't have the other things I mentioned. On top of that it is very inconsistent across different locations.
Sorry. I'm new to this podcast thing because we always had XMRadio so we had enough sports stuff to keep us entertained. But with the all the other options available in our vehicles, we decided to try Spotify. Love the music but missed all the sports channels. When I searched podcasts for OSU football, I didn't see anything. Then again I'm new to this so I am not sure I was even doing the search correctly. I never noticed that the dubcast clearly stated that it is available on Spotify. Thanks.
High ankle sprains are no joke. My husband had one from a motocross accident. The doctor told him he would have been better off braking it.
I still get mad when I think of that, but then laugh at the fool for trying to plant it in a rubber surface. I have forgiven him, though, ever since his first come from behind victory. And when he brings us our first super bowl title, he can pack his bags and leave, just like Lebron, and I wont miss him one bit.
And people think Tate is immature, all the while, they trash a former Buckeye...
Where the players are listed in the Forum Topic, why can't we click on an individual recruit and be able to post or read about that specific person?
Did you stay at a Holiday Inn?
You can also get another 6 years of monitoring after the initial 10 years through Equifax. There was a box you had to check. I took the monitoring also. I like the fact that all 3 services are monitored.