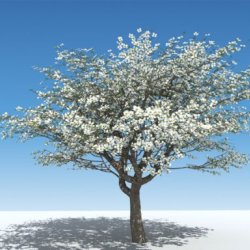 buckz4evr
---
MEMBER SINCE November 16, 2011
Favorites
COLLEGE FOOTBALL PLAYER: Eddie George
COLLEGE BASKETBALL PLAYER: Craft
NFL TEAM: Unfortunately, the Browns
NBA TEAM: Cavs
MLB TEAM: Indians
Recent Activity
I really liked him also. That darn Urban Meyer!
You beat me to it. I loved Deshaun Watson
One I enjoy, but mostly only as it pertains to OSU, is Michigan Podcast with Stephen Deace. He's very level headed and yet hates MSU and the Buckeyes. I haven't found any take he has on the Chase Young situation. I wish I knew what he had to say.
Of course he is going to say that stuff. He has to face them again in two or three weeks. Put yourself in Mayfield's position think about that for a second. You'll have nightmares hours before your head hits your pillow. To be exact, about 5 seconds before the game ended
Yes, but he came at Garrett with evil intent and even had a fistful of Myles' jersey before Garrett responded.
How about when drivers use their cars to take somebody out?
Are you talking about Rudolph or Garrett? Seems Rudolph kicking him with cleats on can cause damage to the family jewels. Just sayin.
Maybe Rudolph was apologizing and politely asking for his helmet back. And maybe Myles was trying to hand it to him, but the other player was in his way. Not. He came at Myles with evil intents and Myles' response was inappropriate.
That clip didn't show the whole incident close up. I'm not justifying what Garrett did, but it doesn't show Rudolph trying to rip Garrett's helmet off. It would've ended there, but no, Rudolph continues to come at Garrett after Myles ripped his helmet off. Nor does it show a lineman trying to suffocate Garrett and Pouncey punching and kicking him while the olineman was on top of him. Rudolph and Pouncey are both punks and need to be suspended for their actions.
I could be wrong, but I thought OSU wanted to suspend the players from that game and the NCAA said they could play. It was after that the shxx hit the fan and NCAA vacated the win against Arkansas.
That's going to an Ohio State transplant even if Chase never got the suspension.
By having Clemson, Georgia and Alabama all within reach of the playoffs, in spite of their records and SOS, shows that they are enamored with "passing the eye test', which I think is in part due to their recruiting classes.
Those are the exact reasons the Buckeyes have to vigilant. See the 90's.
Maybe we should see if the coach was a betting guy. Possibly he put a ton of money on the game hoping to influence the line? I know that's crazy but just throwing it out there.
Do you know where they ranked last year? I'd like to see how much improvement they've made so it would be interesting to compare the two.
I agree with you 100%. They will not fire the most winningest coach in MSU history. He may 'retire' though or at minimum, let his O staff go.
However their defense is suspect
Their defense is suspect? They just gave up 41 points to a team with a lame quarterback. They also gave up 38 points to Vanderbilt, 38 to Texas and 28 to Florida. There is no question their defense has been exposed.
"Being down 20 and then coming back doesn't makes you a garbage team, because it shows fight, determination, and players with the skill set to make it happen.you gave up 46 points and your defense sucks."
FTFY
Sometimes, in my weaker moments, I think the NCAA uses OSU as a whipping boy because they know we do not defend our players/coaches and have no backbone. OSU folds at the first sign of bad PR. But in the end, it makes us look a lot worse because the penalties are so severe, especially considering the "crime"
This has a 2014 feel to it. No one thought they could win the Championship with a third string quarterback. They not only won it, but did so in a dominant fashion. In my opinion, this team has even more talent and seems laser focused. Either way it is going to be a talented salty team.
That's wonderful. Building memories that will last a life time. Before you know it, she will have an account on 11W
The loan was in 2018 not 2017.
I keep thinking of that play against Wisconsin when Fields tucked the ball, and ran right. After everyone 'converged' on him he passed it over their heads to a wide open receiver. With our team speed, by the time the other players get there, the play will be over. Sounds like a plan to me.
…..and the plot thickens....
When we lived in Howland, we followed YSU very closely and went to most home games. Naturally we were over the moon when he went to OSU but wondered how his conservative game would play out. I do remember having to calm down friends that didn't follow YSU, but were OSU fans especially when he would go into a shell once he got the lead. It always amazed me how he could turn his team's intensity off and on as needed. We knew he would be great, but even we were surprised at how great he ended up being.