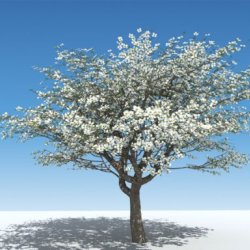 buckz4evr
---
MEMBER SINCE November 16, 2011
Favorites
COLLEGE FOOTBALL PLAYER: Eddie George
COLLEGE BASKETBALL PLAYER: Craft
NFL TEAM: Unfortunately, the Browns
NBA TEAM: Cavs
MLB TEAM: Indians
Recent Activity
I read that too. Interesting that most of the major recruiting sites have not mentioned it.
I hated Bradshaw especially when he always faked injuries at the end of a game they were losing to get a time out. Or just throw it anywhere and have his great receivers make hall of fame catches to win the game.....GRRRR. My blood still boils
Last I checked we should be allowed to voice our opinion especially on a minor issue like this and not have ot turn into a war. It was his opinion. Let it go!
You don't tug on superman's cape
You don't spit into the wind
You don't pull the mask off that old lone ranger
And you don't mess around with Jim Urban
NEVER, EVER, EVER underestimate an underdog Urban Meyer led team.
Wow. What can anyone add to what he said? Go Bucks!
I agree. It's called the Lebron Factor.
I'm happy for Izzo. He always seemed so real to me.
IF i did ALL of what i ought to do, what 'credit' is that to me? I only did what... 'was best for me'!
Actually, you only did what was required of you.
Just look around you. If you follow the news, this was a prime example of everyone keeping their mouth shut on relevant charges.
My brother, who escaped the long of arm the law on more than a few occasions, gave this advice to my sons when they young:" Don't tell anyone anything but your name, and never, ever sign anything but your paycheck." Worked very well for him and his cohorts.
Hilarious! "Them kids are created. Ain't nobody birthing no big ass kids like that."
I won't subscribe, but I definitely would love for you to keep us up to date
One day, someone is going to write a book about Harbaugh titled The Jim I Knew. It will be either a 15,000 page tome filled with all his crazy antics or a 7 page booklet filled with pictures of important wins, motivational quotes, game management tips, with 4 pages left blank. Either way, it will be a best seller.
You forgot. They live in LaLa Land. You know, the place where mirages, milk and blank stares rule the day.
And how is this any different than the Revenge Tour? We all know how that turned out.
If that executive is really all that concerned about the health and well being of the college players, why not work toward getting the NFL to dig into their deep pockets to ensure all these kids have access to the best trainers, doctors, fields and equipment. Then, how about giving each kid some money since they are your free farm system. And he has the nerve to call the NCAA crooks when in reality they are also crooks for not stepping up and helping these kids. They use them just as much as the NCAA.
Oops. I read your post wrong
The only thing I got out of this article is there's an awful lot of salty people out there that are very angry they aren't rich.
I agree. If this was only about money, he would have never been charged. He certainly had the money to make this second-degree misdemeanor go away before it hit the news.
Reminds me of the time my son was in a foot race with a kid that fled the scene of a house break in. As my son was handcuffing him, he told him he had a lot of explaining to do. The kid then told him "I'm more concerned about what my friends are going to say when they find out a short, white cop caught him from behind."
I totally agree. I am pulling for both and who ever wins can lead this team to great things
I read on a different site that Baldwin looked really sharp with his throws and stated that he very much looked like the better QB at this point, but it is only the second practice. I do think this is truly going to be the all out "battle" Day said it was going to be.