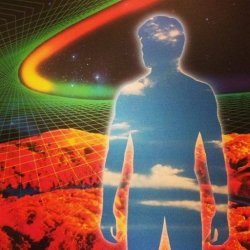 BuckWilde
---
MEMBER SINCE November 27, 2015
Recent Activity
Agreed, and one I scrolled past was "4-star RB Sampson James commits to OSU"
Also, about the same time, a booster for Tha U was taking players and recruits out on his boat with strippers and blow and who knows what else, yet hardly any punishment and barely a mention in the media.
THIS!!!! Count me as pissed off that our administration has not (to my knowledge anyway) made any attempt to appeal to have these wins restored. They happened! I saw them!
He flew like an eagle...to the end zone (sorry).
Steve Miller's Pick-6 in the Bama game doesn't get as much talk as it should. Helped swing the momentum.
My gif game sucks, so I'll just be one of the first on 11W to say WHOO HOO Welcome CJ!!!!!!
The celebration after the one-handed TD grab against Minny is my favorite ever!
Gotta ask since it wasn't mentioned...any relation to 80s WWF legend Paul "Mr. Wonderful" Orndorff? Son, grandson maybe? Looks alot like him.
Bummer. Vin Diesel would have looked good in a Buckeye uni.
Favorite one I've heard is "Finger Bottom Boys."
My top all-time "kicking myself" moment of my OSU fandom was being at this game and hearing the speech, but missing it at the same time.
I was on the floor as a media photographer and had to go to the can at halftime, not knowing what was about to happen. I heard the speech and the crowd roar in mid-piss, but I knew something special had just happened. At least I was "kinda" there.
The espisode on the 2002 team was on this morning between 3 and 4 I think (Yes I was awake). I got fired up watching it even though I was up at 3 a.m. and burnt out from work. Would love for the coaches to show the current team this episode for some inspiration!
College football bowl games and NASCAR races frequently shoehorn their sponsor's name into their title, often to forehead-slapping results. My favorite example of this is the "Pork- the Other White Meat 400."
Supposedly they thought Wilson was Bradley Roby (both wore #1 that year).
Spot on- I was at that game in the press box as a media member. It looked pretty bleak at the time.
I remember that. Also, an OSU fan on another board posting "Portis' after-party SUCKED!"
So was X. Johnson #82 on offense? Been trying to figure that one out. TIA.
My GF is a huge Kentucky hoops fan. I was at work so I could chuckle out loud while simultaneously being sympathetic over FB messenger. Dec. 21 is going to be interesting at my house.
I had a weird one for a while. It's been a dozen or more years, but during one game, the score was close at halftime, and I had a bunch of pent-up nervous energy, so I went outside and shoveled the crap out of my dog's pen to release some of it. The Buckeyes ended up coming back and winning that game, so that was my halftime ritual for a few years after that.
Lately, it's just the standard lucky hoodie and red skivvies. For the Xich game, I break out the #11 Antoine Winfield jersey I've had since 98.
The color scheme's kinda cool, the ginormous "STATE" letters, not so much.
Much respect for Fickell. He will handle this loss well and turn it into a measuring stick and motivator for his team.
The ball to the crotch card is great, but the GOAT (FOAT?) is Billy Ripken's "Fuck Face" card.
It's Buckeyes only for me on Saturdays, with the occasional check-in on the big games, until the weather starts to get colder. My football watching increases as the temperature drops.
I planned my 2017 trip to Colorado so I could get to a Motel 6 in Hays, KS by kickoff of the infamous Oklahoma flag planting game. Floored it through Kansas and made it with minutes to spare to watch a frustrating game on a small, snowy TV in a cheap motel room. And would do it again.