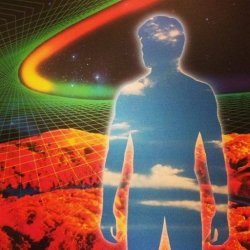 BuckWilde
---
MEMBER SINCE November 27, 2015
Recent Activity
The color scheme's kinda cool, the ginormous "STATE" letters, not so much.
Much respect for Fickell. He will handle this loss well and turn it into a measuring stick and motivator for his team.
The ball to the crotch card is great, but the GOAT (FOAT?) is Billy Ripken's "Fuck Face" card.
It's Buckeyes only for me on Saturdays, with the occasional check-in on the big games, until the weather starts to get colder. My football watching increases as the temperature drops.
I planned my 2017 trip to Colorado so I could get to a Motel 6 in Hays, KS by kickoff of the infamous Oklahoma flag planting game. Floored it through Kansas and made it with minutes to spare to watch a frustrating game on a small, snowy TV in a cheap motel room. And would do it again.
Curtis Enis in high school. Like trying to tackle a tree trunk, only the tree trunk is moving!
Side note to bailing on the Purdue dumpster fire: On Monday, I found out that an acquaintance from a past job passed away that Saturday. 94 years old, WWII vet, lifelong Buckeye fan. When my buddy told me, my reaction was "I hope he checked out before that Purdue shitshow."
Purdue 2018. I decided that since I only get two evenings off per week, I wasn't going to spend one of them making myself miserable over a piss-poor performance. Middle of the 3rd quarter, me and the gf met up with another couple and I got thoroughly obliterated.
I'm on this site every day and this is maybe the third time I've seen him mentioned since his decommit.
I'm gonna deviate a little bit here and say the '97 TTUN game. They don't get their half-a-natty, OSU goes to the Rose Bowl instead of having to face the FSU firing squad, and I don't have visions of Woodson gloating his ass off with a rose between his teeth for the next 10 years.
I got a chuckle out of the milk crate article. I had an orange on from Reiter Dairy for my entire college career, and probably some time afterward. Under the Reiter Dairy brand it said "Thou Shalt Not Steal." This was early 90s.
Wow, never heard that about Bellotti. I was actually rooting for him to get the job. Exhibit #325,728 of "Shows you what I know."
GIFs are cool and all, but I'm not gonna make the effort to post one when I can say the same thing with typed words.
Did Rufus take a swing at Brutus' jewels before taking off (0:50)?
Then there's UM to South Africa...
I took a train ride through Colorado last fall and the train stopped for a layover in Denver, right next to Coors Field. Interesting fact about Coors Field: There's a row of purple seats that marks 5,280 feet in elevation.
Just a wild stab here...Arizona?
Man that one still sticks in my craw. Reds were up 2-0, then lost game 3 and they were saying the atmosphere in the locker room was "like a funeral." I'm pissed because there wasn't one guy who stood up and said "Hey, we're still up 2-1, let's go finish this!" I'm hopeful for this season though. They might not win the division, but they'll at least be better and more fun.
I would too fellow Reds fan!
Everyone needs a helping hand sometimes.
My GF is a big UK hoops fan. I'm chuckling silently right now.
This just made me weep into my coffee at my low-paying desk job.
BOOM! I knew there was a reason I came inside and checked 11W!