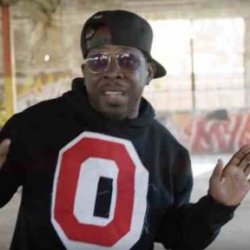 BucktownBuckeye
---
MEMBER SINCE August 14, 2015
Favorites
COLLEGE FOOTBALL PLAYER: Carlos Hyde
NFL TEAM: Giants
NBA TEAM: Knicks
MLB TEAM: Yankees
Recent Activity
I am happy to be here.
Game Drunk is better than Summer Drunk.
This is a blessing. I ain't even religious.
I love the Buckeyes and I can't wait for this season. That is all.
Yo tell that author come catch these hands. Shouts out to the westside. Hilltop.
Skrrt, skrrt skrrt. Woo. Swagg. Oh my god. Based god
Crazy that that is Marshal's profession now.
Corso running across the sideline.
Against that d.
Ayooooo. I'm drunk
So I guess it's safe to say we recruit well.
Coombs hype than a MF!
Dodgeball. I like dodgeball.
Man I am just as excited for this season as I was the last. Last year we thought we would murder everyone, but the unknown this year makes for great drama.
Hate! hate! hate! hate!
He just made the entire middle of the defense touch earth. Ha.
Almost killed Rudock
Let's go
Exactly. He wasn't given a chance in a game that was going to be his last home game, a showcase for scouts and the Heisman. Plus no playoffs. How is it a character flaw to be pissed about this?
So him being celebratory after the championship with his team, being a great teamate and showing gratefulness all this year are washed away with one comment? That seems like we want robots who just except failure. Now he's ungrateful? Nobody I know handles failure well. However the public want's athletes even young adults to handle it perfectly in a public forum. That is to high expectations for every single player. Now journalist and players are saying that Zeke should be benched for the comments. I don't understand.
Yea they're making it seem as if this is a character issue. Wanting to win is an issue?
I don't understand sports sometimes. It seems like they want passion from you except when you lose. Just mask it. If it is a maturity issue as it's being implied he is in his early twenties.
I would agree with this but we lost 17-14. MSU kept going and eventually it broke for them. Had we at least tried to gain momentum on the ground in the second half I wouldn't have any coaching complaints. The game was tight and they didn't give him a chance.
My God. This can't ever happen. A hyped Heisman contender. Gameplan: avoid using him.
One of the best defenses in the country. Nothing to show for it.