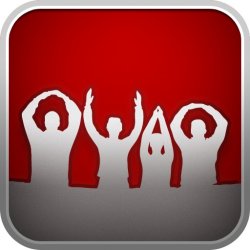 Bucktailfruit
---
MEMBER SINCE May 18, 2015
Recent Activity
Must.Know.Why.PJ.Hill.Was.Honored.
There are always so many hidden layers to these posters! Love it!
The beginning of their schedule is brutal. They could be 1-4 and then insert him in.
Enokk Vimahi has grown from pounds to 293 pounds since he arrived at Ohio State this summer.
Probably not the way I did it.
Now if only the Pistons would hire Dantonio!
Dick Clark comes to mind.
Absolutely love all the content. Keep it coming.
Come on home DAR, Buckeye Nation loves ya!
Murf Baldwin??? I thought our guy Matthew had a new nickname.
I assume this statement was tongue in cheek. :)
Anyone know what Terry is doing after he scores? Am I too old to understand?
Love Dixon in the background!
So much for sneaking up on anyone. Go Holtmann and crew!
Great start to the weekend!!
Keep em coming.....love the updates!
The train keeps on rolling!
Can't wait for the next basketball boom!
Love this, keep em coming!!!
Why mess with a good photo. It's perfect already!
He has represented the university and basketball team as well as anyone can!
Could be a good thing for the Buckeyes. Give others a chance to step up even more especially if they get into a game in the future where KDB is in foul trouble or having an off night.