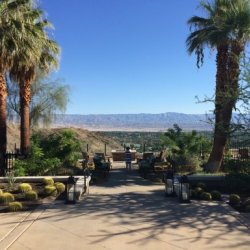 BucksWinItAll
---
Dublin, OH
MEMBER SINCE December 13, 2014
Favorites
SPORTS MOMENT: 2014, 2002 Chips

85 yards through the heart of the south

2014 B1G title game
Recent Activity
Reminders of why I love this football program so much. Very well done
Exactly how I feel too, Matt. Nice post. Preach! Fired up for tomorrow. Way more excited for our team than nervous. Let's gooooooooo
Dabo is a scumbag. That is all.
Love it. All 31 points. Now go get and come back wid it, Bucks.
Enjoy your posts, LF. Nice prediction too.
35-21 Buckeyes. Less than 48 hours til the moment of truth...
Is Cooper able to burn the red shirt and play? Love to have him back next year. Just curious
38-28 tOSU. The bible thumping crotch grabbing ped using team that magically went from not that impressive in a weak ass conference to world beaters all of a sudden like it's 2018 got it coming.
When OSU wins 2 more games, this team will go down as one of the best ever assembled.
Mute is my friend as well. All it takes is one line from griese and many others, then that's it. MUTE!!!
Amen. This time we beat their ass from the start, unlike '14 when we gifted them a 21-6 lead before we curbstomped them. Shut those dumb ass bumpkins up!
Well said. I want to beat them for SAT scores...oh, and for my Uncle Bill's tennis racket.
Oh they are more fucked up than you thought, those arrogant asses. You ever heard Griese broadcast...they are all smug pricks living off triumphs from yesterday when they beat up on high school teams and counted those wins double haha
Agreed. Sack fumble in the endzone TD. Chase's domination continues
Absolutely glorious. Well done, sir!
Fields has 5 TD passes and another rushing TD. 6 total. 6!!!!!!
Defensively, the whole defense will shine. I think Chase gets 4 more sacks and a FF, gaining even more steam in the heisman race. Should be a great day for our Buckeyes!
First step to change is acknowledging you have a problem. Thought it was a mirage..
We have better athletes and coaches
no fun league. not original, but still true
I am excited. Feel really fortunate how this is being done. All credit to Urban and Day. What a time STILL to be an Ohio State fan!!
More ttun wins and more nattys. Ohio v. the fucking world.
Nice share, 94. Coach Urban Meyer- thank you for bringing our program out of the shit stain that was 'tatgate'. Apropos and sad that ZS scandal and health issues is how it ends (for now) as head coach of OSU. As they say, all good things come to an end. Next Buckeye coach up, Ryan Day! Let's build on that 3-0 start.
Great OP post and comment posts. I share the same sad, yet thankful sentiments. Urban legend has been our actual reality as Buckeye fans the past 7 years. Now go kick the Huskies asses in the Rose Bowl and send Coach Meyer out like the champion he is!!!! (I've been to 1 Rose Bowl in 2000 with my Dad, and watched his Dawgs beat Drew Brees...sorry Pops, UW doesn't stand a chance in this one).
Fuck those two dickbags. Stop watching that god awful network.
Thanks for an amazing run, Coach Meyer! Sad to see it end, but you have put our program in an elite spot. All aboard the Ryan Day train!!!!!! !