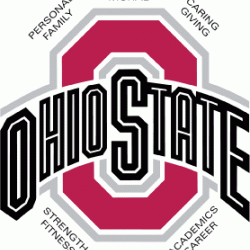 BucksinNYC
Manhattan, New York (via Elyria, Ohio)
MEMBER SINCE August 19, 2014
Grew up in northeast Ohio. Now I don't live there. Go Bucks. My plan is to eventually retire to Youngstown or Cleveland and buy season tickets to all four teams that I love (Cavs, Browns, Indians, Bucks)
Favorites
SPORTS MOMENT: As a Cleveland fan, not much. That one time the Browns went 10-6 and missed the playoffs? Let's go with that.
COLLEGE FOOTBALL PLAYER: Troy Smith (I was at tOSU from 04-08)
COLLEGE BASKETBALL PLAYER: Greg Oden
NFL TEAM: The Super Bowl Bound Cleveland Browns
NBA TEAM: Cleveland Cavaliers
MLB TEAM: Roll Tribe
Recent Activity
I care more about the University than the football team. Probably a 7/10
My rankings
1) Browns
2) Indians
3) Buckeyes
4) Browns (again)
5) Cavs
I am disappointed the B1G chose someone without ties to the conference.
Jim Delany outlasted two Popes and four Presidents in total, including 3 two-term Presidents
I will forever be convinced the greatest mind trick Jim Delany ever pulled was convincing the Rose Bowl in 2007 to select #13 Illinois over #4 Georgia to play USC.
Meh. I don't want to call him a liar. Why can't we take it at face value?
Ugh. This is the new normal in college football, I guess. Maybe he will still stay? Seems unlikely.
I am saddened, but I get it. He wants to be closer to home and he is more likely to start elsewhere.
Best of luck!
Reporter: "Commissioner Delany, what is your greatest accomplishment?"
Delany: "Convincing the Rose Bowl to take #13 Illinois over the defending national champion Florida Gators in 2007."
Jim Delany served during the reigns of three Popes!
Using that logic, Ohio State is a fraud.
i want to see Ohio State win without NFL level. What type of argument is that? For Clemson, it is exceptional
Your team only has the talent it has.
From the Washington Post:
"According to Georgia freshman Jordan Goolsby, the first student to make note of the incident via social media, Sasser allegedly yelled "put the n----- in" following an early fourth quarter miscue by sophomore starting quarterback Jake Fromm.
"Before he said it [the alleged racial slur] he kept yelling, 'put Justin Fields in' and then when Fromm made a mistake he yelled out "put the n----- in," Goolsby told the Washington Post."
The tone and slur eviscerate any and all trust immediately.
Of course he didn't pack up and leave immediately, he wants to earn college credits and see the first semester out.
Think about how traumatizing that would be for an 18 year old kid.
I thought it was Tennessee?
You can always get your degree. Thankfully, Ohio State is generous towards former student-athletes.
Get rich, young men.
Unless staying another year can dramatically improve draft stock.
If that is the case, get insurance and then get rich,
Tressel doesn't have the political cache or the academic pedigree to lead a world-leading research University. Nor should he have the skill set based on his career trajectory.
Drake could certainly harm the football program and scale it down though not cancel it outright in numerous ways:
1) Insist on same admission standards for student-athletes as the vast majority of the student population
2) Refuse to spend as much in the arms race for assistants and coaches
3) Cancel spending for facilities upgrades which are pivotal for recruiting.
Drake is a smart man, obviously, and he knows the costs and benefits of having a powerhouse athletic program. He hasn't slowed the train yet
Win the games you should. Georgia lost by 20 or so to LSU and 7 to Bama. Still smaller than our margin to Purdue. It was a bad loss.
First ever Washington-Ohio State Rose Bowl!
There is no such thing as a blue collar or lunch bucket coach or team. A lazy trope.
I feel sorry for the kids that were working with him on any group projects.
This has nothing to do with him being from Florida.
if the Bosas were from Ohio the exact same thing would have happened.
He was hurt and didn't want to risk injury.
We often forget the motives of players are not the same as fans.
Frustrating, but I can't blame him.
I would advise my child to do the exact same thing. Focus on the future and secure guaranteed money.
Ugh. Another turn in this drama. This story will go on the entire season and dramatically alter the experience for the student-athletes.
I feel for the student-athletes who have part of their Ohio State career shaped by these events
I mean, 1,000 is a pretty decent sample size.
11W poll is by no means random.
That's unreal. The Browns find new and innovative ways to embarrass themselves.
If marijuana is a multi-game suspension, this has to be a multi-game suspension, no? At least he didn't kneel for the national anthem
My guess would be that he doesn't play for the year, since he admitted guilt.
At least the Cleveland Browns have evolved to white collar crime.
By the way, I am a diehard Browns fan.
Rationale and thoughtful people can disagree, but the most important fact about all of this for Urban's future is point about the deleting of the text messages on August 1st. That puts a rotten taste in my mouth.
So generous! Buckeye Nation!
Be careful with the gift of equity. You will owe taxes on that too when the time comes as well. Make sure everything is documented and clear