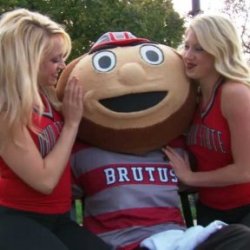 BucksHave7
---
MEMBER SINCE July 27, 2014
Recent Activity
Don't like this guy!
Why does he favor spring???? Tell us Mr Commissioner!
Spring Makes zero sense.
I have 100% confidence in my Buckeyes this year and 0% confidence in your ability to pay any of your gambling debts you will owe me.
We will soon find out if this kid's priority is to win a National Championship.
THIS RIGHT HERE IS EVERYTHING THAT IS RIGHT IN COLLEGE SPORTS!!!!!!
Bucks19 is a PSU fan.
Funnier is he isn't even a PSU grad, he said he's only been to 5 games vs Buckeyes at Happy Valley.
His profile name is Bucks then SEC record.
It should be PSU29. Since Buckeyes are 9-2 vs PSU
10/24 was original date of Buckeyes destroying any hopes and dreams of PSU and its fans. So since you are a PSU fan, I said be here for the day after.
Remember on a quiet fall night, if you listen carefully, you will hear the tears of PSU fans.
Just wish I could be in Happy Valley this year!
Wishful thinking from a PSU fan.
VaTech would have beat PSU (esp w/o Parsons). VaTech will at least win their division, unlike PSU.
And when is ND not gifted a PreSeason poll spot.
A wetdream for a PSU fan isnt it?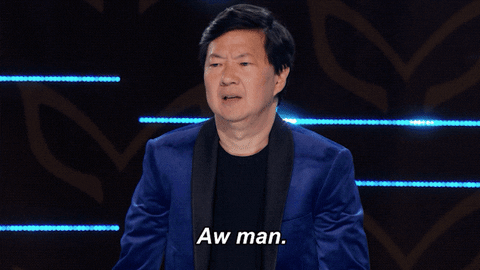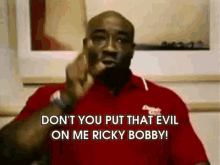 Does anyone have the sound clip of the Harbaugh/Day exchange on the coaches conf call?
Dont be a coward hiding behind a fake profile, at least have the stones to make it PSU2and9
Keep talking and we're gonna hang 100 on PSU as well!
Buckeyes gonna be pounding that end zone all game long.
Only a 100? I demand more!!!
Literally spit out my drink. btw: What a great GameDay sign!
And zero fans in Beaver Stadium.
Real nice observation. Alright B10 West!
I find that the parking accommodations are honestly not up to B10 standards.
Of course you think PSU game day atmosphere is great, because you are a PSU fan, duh.
Squirrel: Spot on.
I usually dont downvote Bucks19 because he is a PSU fan, I feel sorry for him.
I couldnt imagine getting kicked in the mouth 9 outa 11 times, 16 outa last 20, 3 in a row and PSU will again be a double digit underdog this year in an empty Beaver stadium without Micah Parsons and yet still keep on talking. LOL
We run the table w 6 teams in the B10 today, #2 is our floor.
Brutus, agreed 100%!
Plus game day parking is in unlit intramural football fields all around the stadium area, its a joke (think about that at midnight), you have to be lucky you dont get a flat tire running over all the beer bottles on the drive out. And dont even me started with all the JokePa cardboard cut outs they still have at their little tailgates in the parking lots.
Ive been to almost every Buckeye game at State College since they started the Home/Away's with PSU.