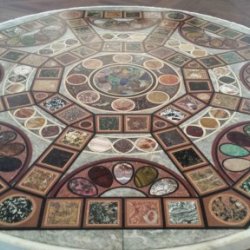 BucksFam4
---
Defiance in Northwest Ohio
MEMBER SINCE October 31, 2015
Buckeyes 4 Life with 4 tOSU grads in immediate family :)N
Favorites
SPORTS MOMENT: Watching Terrelle Pryor beat Oregon in the Rose Bowl using his arm instead of his legs. Our family was sitting in an Oregon section & that win was sweet!
COLLEGE FOOTBALL PLAYER: More than one: Evan Spencer (former), Darron Lee, J.T. Barrett
COLLEGE BASKETBALL PLAYER: LeBron
NFL TEAM: The Saints
NBA TEAM: Cavaliers
Recent Activity
Matt Rhule of Baylor will win. Book it.
His 1st commitment made in the 8th grade - understandable that he decommitted after blowing up into the #22 ranked player of 2017, Ntl Gatorade Player of the Year, undefeated as a HS QB.
2nd commitment was to a team that changed position coaches, and according to reports, the new OC completely ignored him as a recruit.
3rd commitment was to the Buckeyes. He signed up for a zone-read offense with a legendary coach. He gave us two years but the handwriting was on the wall that the zone-read offense was dead at tOSU with the hiring of Yurcich and the dagger was Meyer sitting next to Haskins and Fields like the torch was being passed from one to the next.
His decision to look for what is best for himself in that context is logical, not emotional. Obvi, he would rather, if necessary, sit and learn his new team's offense & personnel than stay another year where he feels disrespected as a QB. He can finish his degree elsewhere.
The voice of reason.
Based on watching QB1 (Martell) & QB2 (Fields) we are losing an ultra-competitive, killer instinct QB in Martell (see game vs. St Thomas Aquinas ). Fields strikes me as a smart & great athlete with a high QB ceilong that is extremely likeable but I didn't see that same competitive fire in him. Fromm is also ultra-competitive & can't stand to lose. I wonder if that isn't part of the reason Fromm started at UGA & Fields isnt.
I don't get the hate on Martell from QB1 - I watched the whole series & the only issue I saw with Tate was when he tried to call his own plays in the game & his coach pulled him. The rest of the stuff that I saw was just confidence & some pretty typical high school trash talking/texting. I thought his "Texas Who?" text (via his friend, so he technically didn't break his coach's rule) was funny - we would think so too if our QB texted (Xichigan Who?) after a big win. The issues this board has with his grooming is hilarious - as if Fromm or Bowers don't care how they look either. And clearly the Fromm family is better off financially than the Martells. Jake is into hunting, Tate likes to take risks, Tayvon is clearly there for his guys from Susquehanna. They all have their own personalities and they are all winners. I wish them all the best but Tate the most - he's a Buckeye on his way out because the scheme no longer fits his skill set. That is not his fault - he gave us two years of his college QB career & he would have been another Braxton Miller in a zone-read offense. I hope he balls out wherever he goes, except if he plays us.
Some of them- not sure Taver would be gone after 1 year. Meyer was always pretty upfront about waiting 2 years. I think Schiano would have been kept on & Grinch would have left on his own cuz Schiano can recruit & Grinch didn't. I think Meyer would have had no choice but to ease Davis out but I suspect he would have been kicked upstairs like Hinton.
I didn't see Haskins sitting with both.
The new GT coach has already stated that he wants to move away from the triple option to a "modern" offense. I see Tate as Manziel without the addiction/laziness issues. The players & coaches have always raved about his elusiveness in the pocket. Unfortunately, he is a short dude & that handicaps him in the eyes of a lot of coaches. He was always Meyer's guy & Meyer loved the zone read. Day hired an O.C. that likes to throw it deep - more of an RPO guy vs. zone read. I think Martell sees the handwriting on the wall. Too bad, I think Martell got screwed re: his program expectations.
I just don't see it happening. Raymond's LA roots are too deep. Born & raised there, LSU alum. I think LSU has underpaid him for that reason, but hearing they are giving him a raise this year. I spent several years in the tropics -- it is hard to adjust to the Midwest cold after all that heat & sunshine. Even if Raymond would adjust, not sure his family would. LA is just a whole different vibe than OH.
I am stoked to have the ultra-reliable K.J. back for another year. I remember being excited when he committed out of Arkansas & his presence on the team has not disappointed. This is a BOOM worthy decision for me. Thanks for coming back, K.J.!
I believe tOSU was looking at the LSU Safety coach Bill Busch. He has Ohio ties. I wonder if that will pan out.
This might not be a popular comment but who else thinks that preparing with & working out with LeCharles Bentley might be the cause of Billy Price's injury? 5 years with the Bucks and healthy. A couple of months with Bentley and a torn pec. I read an interview Bentley gave about his training process & it was not just about technique, it focused on pushing the limits physically & mentally. I would be surprised if Bentley has all the support technology that the Buckeyes have to keep their players healthy.
Antonio has been a class act from the moment he stepped on campus. NC is getting a great running back but, more importantly, a man of great character. I wish you all the best, Antonio, as you move forward. As so many others have said, you leave the S&G program in good standing and you will always be a Buckeye in our hearts.
LOL I signed in just to upvote this...
Petit-Frere = little brother
Saunders gets consistent separation so probably runs great routes. He has demonstrated reliable hands but don't think he has Paris Campbell speed. I just don't see him as an H.
Lots of family coming. Does the athletic dept. help with expenses for the trip to the Shoe?
Sooey!! Schlabach said Bielema's buyout would be $15 mil. Who needs a job after that!
Nope, me neither. Must be a generational thing.
No more "rocking step" forward & then back. That step takes time and throws off mechanics & setting your feet before throwing the ball. Can't tell you how happy I am to see that move dumped by Day.
Kick. It. Through. The. End-zone. Period.
It's great to see J.T. get some competent quarterback coaching after the Tim Beck debacle. The improvement in J.T. throwing this year under Day is undeniable. Throwing with more zip and into tighter windows.