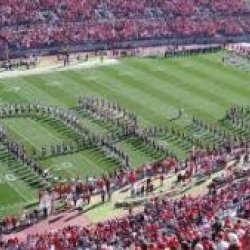 bucks_4_life
---
MEMBER SINCE August 29, 2013
Favorites
SPORTS MOMENT: Going to my first OSU vs. TTUN game in 1992... The game ended in a tie but the smell of Ohio Stadium in November will stay with me for a lifetime!
NFL TEAM: Pittsburgh Steelers
NHL TEAM: Columbus Blue Jackets
MLB TEAM: Cincinnati Reds
SOCCER TEAM: Columbus Crew
Recent Activity
Great? No Elite!! We ain't Penn State!
This might be the best comment on this thread. +1 to you good sir!
Y'all can quit the debate... the correct answer is Sam Adam's Porch Rocker. You're welcome.
Charisma. The kid has it and when you have it people listen. Ain't you ever played Elder Scrolls?
I didnt think that's what you were trying to say I just wanted to be sure I was reading it correctly. Thanks for all the info you provide AE. This is pretty much the only place I get recruiting updates so I'm not really in the know with any of this stuff.
As in florida could become a player for Bijan?
For my work, my team and I are mounting almost 200 75" TV's in a school. I strained a muscle in my middle back. Believe it was the rhomboid muscle. I can say without a doubt it was one of the most painful injuries I've had. It hurt to do anything including breathe. The fact he was out there competing says a lot about his character.
Get our Hope's up on Robinson or knighton?
Yea... my brain hurts after reading that. I dont know about y'all but I'm ready for a big weekend! Go Bucks! O-H!!
I know its Arizona and not Arizona state but the "Stop girl" comes to mind.
We can agree to disagree about the meaning of his post but at the end of the day it's a post on an internet forum and I'm not gonna get all bent out of shape about it. Who cares what the hidden meaning was. If you dont agree carry on to the next post.
Dude, I love the information you share. I'm not sure how you come up with all this but you're a wealth of information. I appreciate you.
I didnt read his post as if he were saying he would be a problem or a cancer. I read it as him saying we would end up with a better player in the long run, kind of like get NPF after we lost Carmen. I think some people need to step away from the keyboard sometimes.
I'm not worried. If they build it they will come. Just gotta be patient.
Bob, is that you?
Just a word of advise... italic font indicates sarcasm. Also... it's better to just admit you made a mistake rather than taking the route you took. You'll just continue to get downvoted.
Wow. That's brand new information. Thanks a lot!
Is anyone else having issues getting the commitment video to play properly? I've tried it 4 or 5 times and it resets at the :30 mark.
As much as I try and follow recruiting keep track of all of the names and positions is a full time job.
Only 2 so not too bad.
I'll help ya out because I caught the sarcasm even without the font.
This. There is no way we have enough footballs to spread around. If we are utilizing our talented wide receivers there wont be enough carries to justify two top flight rb's.
I bet you use air quotes when you're talking to people
LV doesnt sound like a typical 17 year old kid. Those are the kinds of players we need to bring in. Give me someone who doesnt allow themselves to be outworked any day.
He said philosophy not policy. I remember reading that urban didnt want players using their official visit in the spring if they weren't making a decision until after summer.