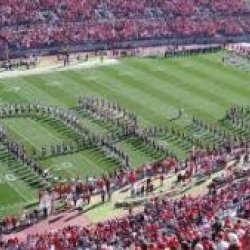 bucks_4_life
---
MEMBER SINCE August 29, 2013
Favorites
SPORTS MOMENT: Going to my first OSU vs. TTUN game in 1992... The game ended in a tie but the smell of Ohio Stadium in November will stay with me for a lifetime!
NFL TEAM: Pittsburgh Steelers
NHL TEAM: Columbus Blue Jackets
MLB TEAM: Cincinnati Reds
SOCCER TEAM: Columbus Crew
Recent Activity
He must eat a lot of chicken.
Mad about what?
I agree. I love that scrappy little dude!
I think what sets them apart the most is the first step. Treyveon looks like he gets shot out of a cannon. I dont know that I've ever seen a back with that initial burst of speed.
I completely agree
You only need a punter if you plan on punting.
Damn
If it ain't 76-0 then it wasnt done right.
You arent German, are you?
I'll always choose the ones that wanted to be Buckeyes.
I'm not positive but I think youd want to buy them through the OSU website.
This is one of the most satisfying articles I've ever read.
Dude is fearless
Same here. It's the only website I visit. #thankyoubuckeyenation #myhashtaggameisntasstrongascoachcoombs
It's been stated several times before, but the injuries Joe suffered are why he didnt beat out Dewayne Haskins. Urban has even stated this. I know he injured his hand which didnt allow him to get the reps in the off season which all went to Haskins. Cant really blame anyone for the way things turned out.
Music to my ears!! Choke on that scum!!
Just giving you a hard time Philly. I am never one to correct people. I went to Columbus public schools.
It's ironic that you talk about geography lessons and still say Georgia is west...
Uh... ok. Thanks for your feedback.
I was definitely one of the "tough love" fans he was referring to, but D.A made a believer out of me and I'm happy as hell to eat crow. I'm gonna miss him and the entire secondary. Man I loved this team. I love everything about them and I'm gonna miss the hell out of them. Thanks for an amazing year to all my buckeyes!!
I'll upvote because I agree with you but mostly for your username.
Have they ever said the name of the replay official?
Personally, I think the change that needs to be made is during the playoffs have a mixed bag referee crew. Why should only 1 conference officiate the game. The replay officials should be from the national coordinators office.
Money talks
I dont remember the player that was flagged for the penalty but you can clearly see him stop before getting to the punter. The punters momentum took him into the defender and he grabbed his helmet.