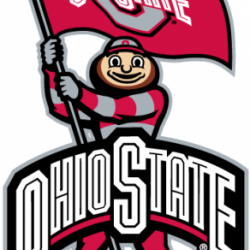 Bucks2K18
MEMBER SINCE January 04, 2018
Favorites
SPORTS MOMENT: JT Barrett 16/16 fourth quarter vs. Penn State in 2017
Dwayne Haskins carving up TTUN's defense and winning 62-39 in 2018
COLLEGE FOOTBALL PLAYER: Any Ohio State player
COLLEGE BASKETBALL PLAYER: Any Ohio State player
NFL TEAM: Detroit Lions, Los Angeles (San Diego) Chargers
NHL TEAM: Columbus Blue Jackets
NBA TEAM: Golden State Warriors
MLB TEAM: Cleveland Indians, Los Angeles Angels
Recent Activity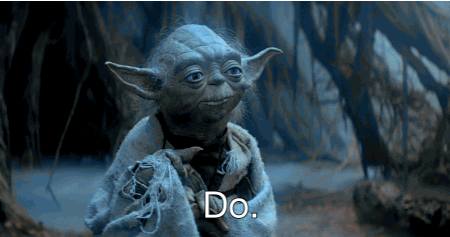 I don't think it's right to compare 2019 Burrow to 2018 Haskins. 2019 Burrow already had a year under the LSU system and maybe the coaching staff changed the playbook a little to better suit Burrow's strengths, which is possibly why he jumped from 16 passing TDs to 60. Haskins was phenomenal the one year we had him for, and no one should be complaining about a decision they had no involvement in
I believe that was Miami (OH) but yes, we should have played TCU at home this year, but they got scared and changed it to a one year "neutral" site game close to their campus* *I don't know wether or not they actually were "scared," but I'm going with that
1 Alabama 2. Clemson 3. Ohio State 4. Oklahoma Alabama boat races Oklahoma 48-14 Ohio State gets some much needed revenge and wins 38-17 Ohio State vs Alabama for the championship Alabama gets out to a 10-0 lead before the Buckeyes settle down and comeback to win 31-20
While they do get Bama at home, the last two times it's been in Baton Rouge, LSU has been shut out
How the world is Texas #25?!?
Only thing I don't like about the 9 am games is I have something to do at that time and my only break is when the game is at halftime. Other than that, I don't mind 9 am games as I don't have to wait around all day, with butterflies in my stomach, to watch the game
Did he actually say that after our game? And if so, didn't Mark Dantonio / MSU say that after the 2015 B1G championship?
Except noon ET games which start at 9 PT
Saw something that LSU is only the second team to score 700+ points in a season (Florida State 2013). Brings up this thought. We scored 656 points. Had the scoop and score stood, +7, we'd have 663 points and our offense against LSU's defense, I'm sure we could score >37 to get into that 700 club. But I digress
Could someone enlighten me on what Hafley has said and what the context of the quote was. From reading the comments, I feel like he's a gold mine in his quotes, but I have not and will not watch the game, no matter what broadcast it is. However, I'd love to hear what Hafley is saying
It was how the suspension was given. They were suspended for 1 year (365 day cycle) and that year expired before the playoffs. That punishment was stupid. It should have been 1 whole season, not just 1 365 day period
Would be happier today is Monday if the Buckeyes were playing today
I hate the Packers so much. I just wish they would lose. Color combination is disgusting and their fans are irritating
It would be cool to see them move up and add another state to the FBS level list, but I'm not sure which FBS conference they would join. Maybe the Mountain West? (Seeing them challenge Boise State every year would be interesting) but as others have said, I don't know if they have the finances to maintain at an FBS level
Shot clock violation and an airball for IU all in one possession
Exactly! And there's more than enough crews for three games. If 4 of the 5 conferences make the playoffs, officiating crews from the conference that gets left out should officiate all three games. There's enough crews for 6 or 7 games weekly. Surely they can use two officiating crews for the two semifinal games and another for the championship
A first down with over 3 minutes left would not clinch a game. Would it help, sure it would, but it wouldn't clinch it outright. To have a first down clinch a game, the clock has to be under 2:00 and the defense doesn't have all three timeouts
One of my favorite scenes from one of my favorite movies
Yes, but even with the RZ field goals, had the replay review kept the correct call on the field with the scoop and score, we would've won. You can't expect a team to play perfect every game, and especially since Clemson was one of the best red zone defenses in the nation, it's not like we were shooting ourselves in the foot
.
Not going to watch, but I hope this turns into a snoozer like Super Bowl 53 where the team that got robbed (Saints, Buckeyes) would have won it, but the team (Rams, C Tigers) who beat the robbed team can't get anything going on offense.
No worries, we all make mistakes. Hopefully the score this coming season is extremely similar to the one in 1967
5-1 at best, probably. Hopefully we can steal one @IU; @Northwestern seems like a great chance to steal a road win, other than Wisconsin beating us, the only other B1G road win is MSU at Northwestern. The rest are home games, which hopefully we don't drop any more home games, except @PSU which by the looks of it, is a definite loss, especially since we hung 100 on them earlier this season. Hopefully we'll also steal the one @PSU and go 6-0, but 5-1 is looking doable with 4-2, losses @IU and @PSU being the most likely
1967 we beat them 30-0 in Eugene http://www.winsipedia.com/games/ohio-state/vs/oregon