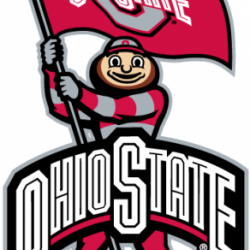 Bucks2K18
MEMBER SINCE January 04, 2018
Favorites
SPORTS MOMENT: JT Barrett 16/16 fourth quarter vs. Penn State in 2017
Dwayne Haskins carving up TTUN's defense and winning 62-39 in 2018
COLLEGE FOOTBALL PLAYER: Any Ohio State player
COLLEGE BASKETBALL PLAYER: Any Ohio State player
NFL TEAM: Detroit Lions, Los Angeles (San Diego) Chargers
NHL TEAM: Columbus Blue Jackets
NBA TEAM: Golden State Warriors
MLB TEAM: Cleveland Indians, Los Angeles Angels
Recent Activity
Something like a 63-7 victory over them sounds nice.
I'm no betting man, but for each of these, I'd say Bama - over Florida - under Georgia - push LSU - push Texas A&M - under Clemson - over FSU - under at 7 Miami - under V Tech - push Oregon - over at 10 USC - over Washington - under at 8 Oklahoma - over Ok State - under at 8 Texas - push Iowa - push Minnesota - over Wisconsin - over at 10 Nebraska - over at 7 Ohio State - over Penn State - over at 10 TTUN - push Indiana - under at 7
2014 because of the championship run to follow 2018 because it was a shell shocking after they ran their mouths the whole week/season 2019 because it was the first for Day, and let the whole world know we wouldn't let up after Meyer left
Keeping his foot on the gas, Day calls a fullback dive on 4th and 1 from the 41. Ohio State attempts to draw *ichigan offsides, but they don't fall for it. Ohio State snaps the ball and runs the play works to perfection as the offensive line pushes the outmatched defensive line and gives McCall enough room to power for 5 yards. 1st&10 from the 36 with 13:14 to go
So they completely ignore the 13-42, 39-62, and 27-56 blowout LOSSES against us? How much more twisted can they get. Not to mention the 13-42 blowout loss to Penn State and the blowout loss to Florida in 2018. Ok, granted, they said 31 points or better, but still you can't put that high of a number as a qualifier for a blowout loss. A 21 point margin is on the verge of one, if not a blowout itself
The endings to Return of the Jedi and Rise of Skywalker (minus the 1/2 second part I feel was forced in and unnecessary) are two of my favorite endings
On the April Fool's map, I'm not sure exactly what our's is supposed to be, most likely I'm just missing something. But I love how Clemson's territory is marked with money.
I think there's more to a play being special than the impact it had on a game.
You have to go into desktop mode if using mobile
And it's official! #BOOOOOOOOM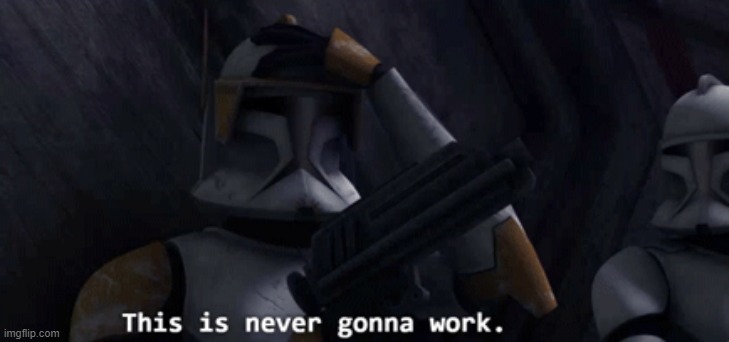 But haven't they also played far fewer games, so the comparison is kinda different?
I tend to roll out of the pocket immediately after the snap. Sometimes I get sacked for like a 10 yard loss, but I can't trust my O-line either way, so.....
Fortunately, this is only a video game. I'm pretty sure we would be able to beat Akron. It would be Stephen F Austin that I would be worried about in real life
That. Is. Awesome! The Ohio State media team is the best in the world.
Also, will this forum be like a game day open thread when the video premieres?
If only. She deleted her account on the only social media platform we could contact each other with. And I wasn't able to get her number before she left, so it's going to be difficult knowing I'll possibly never see her again. I mean, who knows, our paths may cross some time in the future, but I'm not sure if or when that could be. At least I have some fond memories with her to be able to hold on to
The thing that makes me unhappy with everything being cancelled thing is that one of my best friends is transferring to another college because the one we're at now doesn't offer the course of study she wants to pursue, so our time together was majorly cut short, and I didn't get to say a proper goodbye because she got picked up sooner than expected. So yeah, I'm not happy. I may never get to see her again. I hope I do, but I don't know if or when our paths will cross again
You guys are provolones at these cheesey puns
Welp, Ohio State is out after the Final Four, losing to (of all teams) Clemson
Uh, Florida State, why? UCF only claimed a national championship because they finished the entire year undefeated. You didn't even finish the regular season undefeated.
I understand UCF's position; I don't understand Florida State's