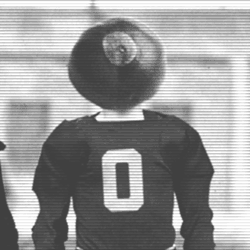 Bucks19
---
MEMBER SINCE March 26, 2016
Recent Activity
Isn't every football team in HS, college and pro offensive line driven?
Wow! Over 12 hours since the article and not one negative mention of Stud?
Exactly how many programs have "8 quality starters"?
What aren't you buying from Day?
Same was said about Grinch last year
Agree. Too many people are assuming him going to IMG means he backs off LSU. While he might, too much assuming going on.
You weren't saying that a year ago. Grinch was the next greatest DC at Ohio State
You don't know why Rutgers and Maryland are on the BIG?
Galloway is one the BEST in the business when it comes to CFB knowledge and commentary. BAR NONE. He looks at things as they are, not with scarlet colored glasses on. Were you butt hurt last year because of something he said that wasn't in our favor?
He is great in studio but average on TV.
Yes. What does last year have to do with this year?
So why exactly are any of you surprised by Harbaugh and his pressers? What has changed over the 4-5 years he has been there? Did you think something was going to change? You beat yourselves up over him?
Why just OSU? It will happen all over the country. Just like targeting.
Nah. He is pretty solid to Texas.
He didn't leave Oliver in the lurch. Oliver was being a DICK!
Not so sure. LOOOOOOOOOONG way before this one is over.
Great great write up! Sad nobody on here pays attention to it.
Keep up the great work!
Not true. If you've seen a CFB practice they absolutely do a LOT of fundamentals
Not true at all. If told they will be given an opportunity at a certain position, that's exactly what happens. If it works out, fine. If not, they change positions. If you tell a kid one thing and do another as a staff, it gets out there and a bad reputation comes about.
Let it go Salty. Seriously. You have no clue what type of coach or recruiter Stud is. ZERO.
I'm going to guess you think ZERO of the 2020 OL recruits was affected him. How convenient.
Miller and James are well spoken guys too. I'm proud of that.