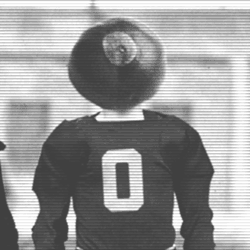 Bucks
---
MEMBER SINCE January 02, 2011
Recent Activity
Calling it now... Dabo whines in post-game about how targeting rules need to change.
Over the years, I've assembled quite the assortment of water abatement tools/pumps. Wish I hadn't turned in early last night, would've brought you a pump. Thankfully, sounds like the damage has been minimal.
Got called in years ago to a water damage call and found a full finished basement (theatre room, extreme man cave, etc) utterly destroyed from a failed pump w/no backup ... was undersized to begin with & terribly installed. That was kinda heartbreaking to see.
The other was a crew who built a lowered outdoor pavilion with recessed hottub BELOW city drain grade, turned the basement (blew through the wall & installed a door) into a walkout & installed a pass through pump with no backup ... told the clients it would be fine. House was the end run of a cul-de-sac with the entire street pitching to them. Literally put all this a few inches higher than the footer of the foundation of the house. Took a couple weeks, flooded the entire basement, ruined everything. Prominent funeral home family here in Columbus. Had no heart to tell them how just INSANELY bad their situation was & will ALWAYS be.
I'm a General Contractor here in Columbus. Build pools, remodel/additions & primarily work residential. Water is one of thee first thoughts on any GC job, before I even I take it.
Generally I enjoy when they suffer. For all the years of their superiority goofiness, they can endure double for all I care. Pretty sad in reality. High volume of their fanbase just knows losing the games that count. Resort to idiotic jokes about online classes & their line in the sand now is bagmen & doing things the right way. Even in defeat, they have to have excuses. Still can't collectively bring themselves to accept they aren't good enough. M-Mentality.
This is one topic I can't figure out if I'm in the minority or majority for. Herbstreit doesn't bother me in the slightest. Partly b/c of what gets dismissed so easily ... he does amazing amounts of work for OSU behind the scenes. Does he say cringe worthy things at times or go a bit to far (as in public disputes with players like TP)? Yep. Do I think he truly believes there isn't a conflict of interest between the SEC & major stakeholder ESPN? No.
Would love it if he stayed but can't imagine him doing so. Live announcements are almost always adios. Yeah, he could come back and bump his stock some ... but there are risks there & with his placement, not really worth it.
Yep, Clemson will get smoked. Dabo then goes on a whiny rant about not being the #1 seed & how they would've won too if they hadn't been put through the ringer by osu.
Anger pretty much. This one is going to sting for a long while, not because of a loss. Those happen. It's the manner in which the loss came. We are flat out the better team & had the zebras not interjected themselves repeatedly, Clemson was going to get housed. LSU & OSU are the 2 best teams this year. It's a shame we won't find out which one was going to take it. The whiny kitties will be losing to Joe & LSU.
I'm one of those that typically gets annoyed at ppl blaming refs for nonsense. This is not that. These calls won the game for Clemson. Absurdity.
Gave it a nights rest. This is going to sting for a long time for me peeps. Typically roll my eyes at officiating blame & hold hold hold nonsense. This was not that. The zebra crew single handedly altered the outcome of this game & it's such a thorn in my side right now. Utterly ridiculous.
Flat out lie.
It's called ignorance. Knows no bounds. SEC cheers when Bama loses too.
No, that would be a crock.
This just sucks. The better team lost. While I agree that protections should be in place for targeting ... take your bullshit ruling & shove it. I don't give credence to crap official whining or holding nonsense. That call, changed the game like a flip top. Absurd.
Wasn't intentional & this kinda crap is what ruins a game. Tell you what... you force the 'targeted' player into concussion protocol after a call like this, then we can talk.
Understand the protections put in place in regards to targeting but damn. Is a game changer & don't think it was intentional. All by itself, changed the game. I hope that the tail end of Wisconsin serves us (meaning Riep) well. Not a small task to take hold of.
Enjoy this all. Catharsis. Let's roll.
Absolutely! Either way, I get to enjoy it.

To be clear though, the WolverWeasels are gonna lose.
Hard to not sit here wanting to run committee members over with a car with their ranking nonsense. Oh well, all the sweeter when we pull it off.
I will be pleased if the B1G continues to win ... so yes. Would I also laugh at the misery of the weasels if/when they get annihilated? Yes as well.
Dabo & Clemson are a high bar on the want list but Bama & 85 through the south will remain my #1.
My biggest concern is the Fields/O-line pass protection. As has been discussed repeatedly, this goes on Fields just as much as the line. Blitz pickups are going to be crucial. Least concern? Probably the run game. The line has been great all year pushing off the line. There may be quarters here and there that aren't fantastic but generally, they have been really good getting Dobbins the lanes. * - Close second/tie concern: This defense needs to come out ready to go b/c the test will be immediate. I love that we can make great adjustments for the back end of the game but you can't keep spotting points & expect to win.
I have a project for a flat earther. You can put it on youtube. First go flush a toilet in the Northern Hemisphere Then go to the Southern Hemisphere, flush toilet. Then go to the equator & flush the toilet. After you've done this & observed/documented the results, I'll give you your next task.
Damn, that might be one of the best I've ever seen. Good on you!
I'm just baffled by the thinking that anything along these lines will actually help the sport. It won't. It won't even help the players much realistically.
It's human nature to push boundaries. A small concession into NIL will not stay that way. It will balloon & expand into something much bigger than intended. College football itself, regarding National Champion is a good example:
Voted Champion? Nope, we want a championship game. Ok, here is a formula? Nope, it's flawed. We need a playoff. Ok, let's do a playoff! Ok, but we have to have a committee made up of random people to decide 4 teams. What's that, the committee matches the 'abandoned' formula? Irrelevant. Happy? Nope, we want to expand the playoffs now. ETC ETC ETC
Hear talking heads stating that people overreact. "You're not going to have endorsement deals for millions people! We're only talking a few select stars from the jump that might see some major money for endorsements or NIL."
During Thanksgiving dinner, this exact conversation came up. Only relevant b/c we have a Nationwide exec in our extended family who could speak to their thinking with this, as a corporate player. He told me flat out that a majority of people think too small with this. "Yeah, we would have interest in NIL arrangements with some select players. Really though, we want an entire unit or investment in teams! Why settle on one player when we could invest more and practically market as the Nationwide Buckeyes?"
I fully agree that there are pressing issues that need to be fixed. Name/Image/Likeness is just not the solvent people think it is. All that will do is placate some initially & create a vacuum for investors to fill. Let's say the initial concession involves clear lines of separation on what can be done & for how much. Does anyone actually think that will remain?
Don't believe it is much of a stretch to see a scenario where a player or players, receive benefits contingent on their ability to be a return on investment (perform & be stellar reps). Maybe this party/parties start to under perform or for whatever reason, are not panning out like intended. Think that won't matriculate into the locker room? The coaching staff? To use the same scenario as above, Let's say Nationwide gets some form of a setup NIL for the players of Zone 6? Gunslinger QB gets injured. Backup is a Tate Martell'ish QB. Think that won't create a problem? Do you think a corporate player like Nationwide, who leases & has a spiderweb of venture with tOSU, might try to influence the administration/staff for a return on their investment?
Don't intend this long post/rant to come across as hate against change. I agree there are financial problems for some student athletes. I agree that just touting "your degree is paid for," is short sighted and not completely fair. Change is good. I don't know what the answer(s) are. To act like the above potential is not a realistic possibility is very short sighted.
NIL is pandora's box. Don't for a second believe it isn't.
Yeah, I can understand that. General sentiment will hold for most but then you get ppl like Herman/Davis & you realize you dodged a bullet.