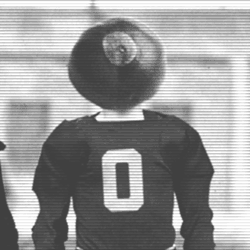 Bucks
---
MEMBER SINCE January 02, 2011
Recent Activity
As always, appreciate what you guys do. Cheers.
Know the mods probably can't do so but man, staff ... get rid of this dude. Every single day is some form of antagonistic commenting, racial discrimination comments, etc etc.
I'm so tired of this completely inept thought. No restrictions and/or a million dead would lead to a market crash. The healthcare system would already have crumbled. As it's almost twenty percent of the economy, it would already be where we are, likely worse. This IS the best terrible option of terrible choices.
0_o I'm sorry for any personal health problems you may have, not sure where that leads to the rest implied. It's something I have heard, wondered if anyone else had & posted in the relevant forum.
One aspect I can only find limited information on is the *side-effect* recovery rate. Obviously many many many more recover than die from this virus but I have seen sporadically that of those that require hospitalization, there is a number who have permanent organ damage, comprised immune systems, etc.
Gave a full box (100ct) of gloves & a 20 pack of n95 to a friend yesterday who works in ICU locally. Her mother has been making masks (based on the information given directly to the nurse by the hospital about supplies). Thankfully for her and based on her job, she's one of the few that were fitted for a n100 mask. This IS the reality. My donation, amounts to a drop in the ocean, not bucket.
You can't help yourself, can you?
And you are intentionally following his posts to harrass. You disagree, fine.
The asymptomatic stat would make a bit more sense in regards to projected infection rates & lockdowns. "Potentially" has become increasingly "likely over the next year." - About every single medical expert at this juncture. Ohio's chief medical officer stated matter of factly today that 40-60% percent is expected in one year with Ohio. Astounding how we handled this as a nation.
We respectfully disagree. Shutdown should have been ordered on Friday, earlier even. I respect the opposing opinion & hope you are miraculously right.
Yep, monitoring. Certainly no going out in public, neither is the fam. Almost through the list of people we know, who were even in same room as us during the timerange. Isn't a very big list, and of those distant but still. As for the friend, our interaction was so brief & non-surface contact, hard to think there would be a transmission there but is statistically the likeliest. Take precautions!
This may be a good time to post this & I'll stress I'm not in any dire straights at the moment: On another thread, I mentioned we had self-isolated b/c one of our closest friends is an ICU nurse at a local hospital, was presumptive positive & then confirmed. We hadn't seen her for a good amount of time prior but still, with the unknowns on shedding/spread time, it was purely responsible to completely limit our interaction with others. We have not seen our friend for a little under 2 weeks. This morning I woke with a fever. Running 99 at 4am, 100.2 currently & just feel pretty blah. Rest of the family feels fine, thankfully. I'm further isolating into the man cave/rec room, though that's a half measure. I mention this because there is such a prevalent thought of the "pre-existing medical condition," and the fallacy that means some geriatric fart with a full list of ailments (Edit: No offense to you amazing farts out there). How about the late 30's Dad who smoked for almost 17 years but quit for his health/family a year ago (me)? Or the 50 year old who knows he doesn't feel awesome but just doesn't go get checked out b/c of business & desire to not know? Many, many people have health conditions they are unaware of, suspect & even ignore. I'm not saying myself or any of those people are going to experience severe health complications but your chance is much higher of it with a projected 40-60% infection of the pop over a year. Stay home folks. Care for others. Understand there are millions who are in the same or worse boat as you. Going to approach this with optimism & hope that I'm potentially going to feel like poo for a while. I'm thankful we isolated. Likely havent spread to anyone but always a chance. Take precautions peeps! (Sorry for length)
You've only been here a few days & a wide margin of your posts are attacking/attempting to encite others. Pretty simple to stick around here & be a welcome addition: Don't attack others & respect others may have a different view. That is their right as well as yours. It is quite possible to disagree with someone & be respectful, I assure you. If you cannot do that, your time will be short.
Built a sandbox for my son. He loves to dig so between the monsoon of the other night & cold temperatures for the weekend, gave us both something to do. It resides in the garage where, I'm finishing my garage. Fully framed now with all rough ins done/insulation & prepping for paint. Past that, being an ear for some of the older folks I know in my life. The other half is incessantly cleaning, which she does when going stir crazy. Probably going to transform the rec room in basement to a maze/tent/fort party to entertain the little one ... and hell, us big kids too.
Yes, absolutely. We have a local place that has been a once-a-month order for close to 3 years now. These ppl need help, if you can do so.
The bottom line is we are in for some ugly numbers. We had 400 confirmed cases not even a week ago. We stand at 17000+ confirmed currently with 220 deaths, with infections in every state. Some states (alarming in quantity) have no meaningful restrictions in place or none at all. It wouldn't surprise me in the slightest if we surpass 200k by Wednesday of next week ... if we even test that many. Community spread went unchecked for too long & not even taken seriously in some places.
My woodworking projects these days have evolved to include resin/epoxy on pretty much everything. Have made some awesome pieces over the past couple years. If someone has an interest, find your local (may be a big distance for some) slab retailer & look for intro classes. They almost always have some. Columbus area, I highly recommend Urbn Timber: https://www.urbntimber.com Edit: They have clearance sales semi-quarterly & there have been times I've made the base but wanted a certain top or made the top & wanted a certain base.
While we, as a family, have done our best to respect & limit our interactions, we're on full self quarantine now. Closest *couple" friend has tested positive. As we have close group of friends in the medical field, we knew this would come at some point. Just hoped obviously for a more distant exposure. We feel fine as a fam, but with delayed symptoms ... won't know for a few days yet if we are going to join the club sooner than later. Friend is in early 30's, feels like hell. Past that, she is just hanging in there.
Sigh.
I'm curious... have you decided on the finish you want? Is this a painted table? Stained? Granite top, etc?
The "closer" contact is key... She averages 115 clients in chair/table per day. That would be among varying staffing requirements, let's say 8 avg. You have the potential to expose those immediate clients & their family in short order. 115 becomes 445 becomes 1300 etc. Even if its isolated to certain stylists, same mantra ... just slower.
As someone who's other half manages a hair salon, I'm not sure why any should be surprised. Not only are you talking physical touching to scalp constantly, you also have direct face to hands exposure (beard trims, lineups, etc) only to be repeated with the next customer. Customers come from all walks of life to sit in close quarters. Makes complete sense to me but I also have someone in the field.
I was extremely interested to hear a seemingly intentional disclosure of our *sister city* in China in regards to transmissions & spread, from centralized Ohio businesses.
Man, bidets have got to be near a backorder status at this point.
Yes, understand he was confirmed positive & checked out of the hospital ama. The mayor or something in that locale was able to enact some obscure law/measure to basically force quarantine. Last I heard, he was now complying ... which is pretty easy to do when you have uniformed officers at your home 24hrs a day giving you no option. Dont think that gentleman is going to be invited over for dinner by his neighbors after this.