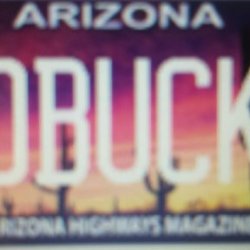 BuckNutzGasMan
---
Member since 22 November 2013 | Blog
Favorites
SPORTS MOMENT: 2012 vs Purdue
NFL TEAM: Arizona
NHL TEAM: Really?
NBA TEAM: Suns
MLB TEAM: Dbacks
Recent Activity
Sad. Elite pass rusher.
Maybe more of a 3-4 guy.
Best of luck as a Gator.
Sorry if this has been answered elsewhere. If Antwan Jackson wanted to commit to tOSU, when could that be and when could he play?
Lo10 pretty weak in my opinion. My second click LGHL.
I doubt it. Keandre Jones seems like the 4th LB.
But would love to see some greatness out of 10 star Wednesday.
A link to a pay site? Pretty old news. Try harder.
5. Jamarco
4. Price
3. Jordan
2. Prince
1. (Insert additional OL player of choice)
Georgia insider Rowe CBd to Bucks about an hour ago.
I was excited about Feder when he signed and haven't head a peep since. Any idea what's up with him?
I really appreciate this article. I was a little bit sour on Kevin's article about the five most important commits. I think it's awesome when these recruits see all the talent in front of them and still come to Compete. Go bucks!!
Aaron Donald!!. I logged in to make the same comment but you beat me to it. I followed his recruitment and loved the story. Guy is a wrecking ball. My favorite player on the team right now.
Kind of a negative vibe for the debrief. Didn't they win 48 - 3?
My guess is that he goes if BYU joins a power 5 he ends up there.
Dantre is 100% because of injuries.
Today I'd take Von Bell over Whitner, McMillan over Dansby, and Washington over Bryant. Youth rules in the NFL.
Thats along with Apple, Bosa, and Lee.
OSU > Browns as far as potential and value.
For one year you take the Browns roster but not straight up.
I wonder how many past recent Buckeyes went to medical school. Bellisari is the only one I know for sure.
Cool read
http://www.cleveland.com/osu/index.ssf/2015/12/ohio_state_lb_dante_booker_as.html
Is there any news on the probability of Garrett sticking with tOSU?
I don't claim to know much about Xs and Os but seemed like we were 6 men in the box the whole day.
Aesop rock - None shall pass
Great underground hip hop jam
2 - 5 bowl games last year