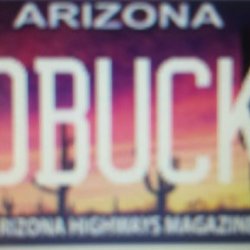 BuckNutzGasMan
---
MEMBER SINCE November 22, 2013
Favorites
SPORTS MOMENT: 2012 vs Purdue
NFL TEAM: Arizona
NHL TEAM: Really?
NBA TEAM: Suns
MLB TEAM: Dbacks
Recent Activity
Zach Carpenter bringing it!!
The Princess by far my favorite hotel in Phoenix.
I know he's not signing with tOSU but Bijan still not signed yet. I would love it if he ended up at ASU or USC over Horns Down.
Stroud is best 2020 QB. Most important player in class.
This is the most mad I have ever been about NCAA. Don't even care about implications for team in general.
Chase should have played today. Best player in the country sits over a couple grand. Feel bad for him. I don't even think it was a mistake. He did NOTHING wrong. OSU is letting him down.
Urban would have never taken a 3 star... ;)
7 yards and a cloud of dust
It's not a black or white number. It's a measure of prediction. So if they just the correct outcome and the exacts game score that might be 100%. If they were a few points off either way that might be 97 or 98%. If they are way off it might be 10% or 0%.
Success rate a stat that weights for correct winner and approximate score.
Werner playing like an absolute stud
Bradford out.

Guru says not coming.
Someone mentioned somewhere that Chambers burned his redshirt. I didn't see it but did anyone else?
Q1: Calm down bro. We only have to win by 1. We will win by 31.
Q2: Victor wasn't in Please don't be a touchback
Q3: Penn State only team that can hang with us.
Q4: Refs just screwed my 31 prediction. Get Fields out!!!!
Dude needs to try to get some sleep.
Shawn Wade best player on team.
I guess I missed what Durant did?
But he ran a 4.56 both runs. Doubt he ran a 4.3.
I watched the run. He ran a 4.56. Thats an error i think.