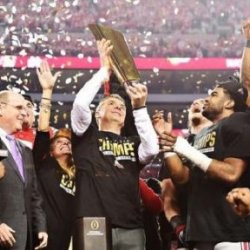 BuckNut51
---
MEMBER SINCE February 01, 2012
Recent Activity
I like your style!
Bourbon, because it taste good... I love the story behind the bourbon itself and the thrill of the hunt trying to find a bottle.
I saw that but wanted to ask here first. Rather give my money to a fellow 11 Warrior.
I am in need to two tickets to the Penn State game if anyone has any available.
I put Waycraken in the same book as Uncle 9'er.
I was trying to remember who it was and here you come out of nowhere with the answer! Good ol Waycraken.
Count me in!
I knew I liked you Spooner! I've been searching for a bottle of Pappy at a reasonable price. Haven't had any luck but did score a bottle of Weller 12 so I'm close.
Bumping this thread due to my current trip through bourbon country on my way to Gatlinburg. So far I have been able to buy a bottle of Heaven Hill 6 Year (green label), Angels Envy, Blade and Bow and Willet Pot Still Reserve (sweet bottle). Still have to hit up the local distilleries for tastings to see if I can find some diamonds in the rough.
I actually understand this. Upvote for you!
It will be more of a base 425 or a hybrid 43.
Just went out in a Level 2 to pick up 2 bottles of Buffalo Trace and a bottle of Eagle Rare. The Buffalo Trace is starting to be harder to find around here than Blanton's.
Spooner has some fun who can't wait to DV him. Thanks for everything you do Spooner +1 for you hard work!
Plain and simple, overrated.
Come on I was already stressed as it is I don't need this...
Mod please delete as the situation has been handled.
I'm trying to do the right thing.
In all honesty I thought I was required to pull off the side of the road. I was in the right lane as he was coming up on my left so I pulled over. For all I know I was speeding but I don't know what the hell to do and I'm flipping out.
Been a long time since I've been able to reply, new job and wanting to stay on the straight and narrow, but I feel like I would be doing you a disservice if I didn't give my opinion. My mother purchased a new 72" Vizio a couple of Christmases ago. Worked fine for about three months then the problems started. First the tv would shut off on its own. Then the sound started to go out and come back in randomly. My mother calls in explains the problems to customer service. They explain to her she needs to take pictures and video of what the tv is doing before they can do anything. My mother is older and is not technologically savvy so there was no way she could pull this off. I finally make it back to visit my parents a couple months later, by that time the picture quality in the tv is horrible and the color is all but gone. I, being a person that cannot stand wasting money on a product that is shit, calls in for my mother. I do what the ask, take the pictures and videos and sending them. They then tell me that we are past the warranty time and there is nothing they can do. I explain she voiced concern over these problems months ago, during the warranty time, and nothing was done. The rep then tells me that because the pics and video weren't sent the claim wad discarded. I then begin to lose my shit; full scale nuclear meltdown level lose my shit mode. Needless to say F Vizio! I would never buy or recommend there products no anyone, not even my worst enemy.