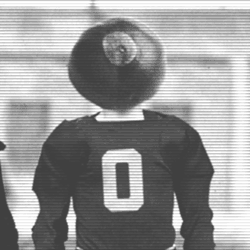 bucknut24
---
Member since 26 July 2011 | Blog
Recent Activity
Can you guys do a Go Fund Me account for the remaining amount?
What about Stephen Collier transferring out since he has graduated?
Harbaugh is bringing him so he can replace him when he leaves for the NFL
How will the defense respond after giving up their first touchdown?
Might be the next Orlando
I send my dog over to dump in my neighbors yard
Why do all these teams suck after we play them. Damn it!
Exactly Nut2012, they are only ranked to help boost Alabama's schedule next week. I see this every year with the polls, were they push an SEC team up the rankings so they can say "look we are playing all these ranked teams", but that doesn't make it a good team. The polls are such BS anymore.
I personally don't think Herman is the right OC for Meyer's offense. He can easily beat lesser opponents but he can't seem to figure out a way to beat any top 20 defense. He knew what VT ran and still couldn't come up with a game plan to beat them yet VT was able to game plan and beat both the offense and defense. It's all coaching to me because the talent is there.
The B1G needs to drop some of these crap teams if they ever want a great conference. It's embarassing watching some of these teams
Hope he develops into a great passer. Welcome aboard
Can't wait to see him blow someone up on special teams. He's like the Waterboy!
I would absolutely love that!!
So we get in two regions, hot damn!!
ESPNU=CLOWN SHOW
I am glad they won but I don't get why Thompson gets so many minutes. Does nothing on offense, plays average D and doesn't rebound even though he is 6'7. Matta should play Ross more because he is a threat to score. Can't stand watching our guards drive and kick to someone who can't shoot. All he does is give the ball back to the guards.
Urban is a straight monster! He and his staff are incredible at recruiting and the rest of the Big Ten teams are done. No team is going to be able to match his classes.
Our QB's would have to throw around this guy? He's too tall.