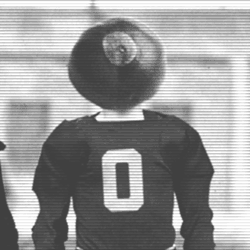 bucknut24
---
MEMBER SINCE July 26, 2011
Recent Activity
Beat Michigan every time PERIOD!
He's to small and will get injured in a heart beat.
The defense was one of the worst in OSU history and we all saw how out of position the players were. With new coaches, the defense can only improve, they were rock bottom this year.
Wasn't Mattison Meyer's DC at Florida?
It's a joke and always will be
My guess is Urban's looking for that Alabama style running back
Can you guys do a Go Fund Me account for the remaining amount?
What about Stephen Collier transferring out since he has graduated?
Harbaugh is bringing him so he can replace him when he leaves for the NFL
How will the defense respond after giving up their first touchdown?
Might be the next Orlando
I send my dog over to dump in my neighbors yard
Why do all these teams suck after we play them. Damn it!
Exactly Nut2012, they are only ranked to help boost Alabama's schedule next week. I see this every year with the polls, were they push an SEC team up the rankings so they can say "look we are playing all these ranked teams", but that doesn't make it a good team. The polls are such BS anymore.