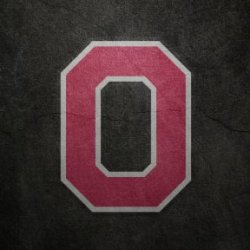 Bucknut20
---
MEMBER SINCE October 25, 2014
Born and raised a Buckeye fan and love the great state of Ohio. I've been a happily married man since 2016. I am also a proud Ohio State alum, I graduated in 2009. I also enjoy video games (Playstation), cussing and beer.
Favorites
SPORTS MOMENT: Has to be the 2014 national championship season. That season was just so damn magical!
COLLEGE FOOTBALL PLAYER: Honestly don't think I can narrow it down to one player.
NFL TEAM: Cincinnati Bengals
Recent Activity
Beast.
While Spooner is out I'll just tweet at all these guys to get updates.
If they come back out with the NCAA Football games I will take work off and request that my wife and daughter go to the in laws for the weekend. I would spend every waking hour playing that game.
Exactly where my mind went!
Shit, I hate that. Like AK said up top, hopefully nothing serious.
As someone that works in the field of Developmental Disabilities, the impact that guys like OSU football players can have is immense. I love seeing the pictures every year! Plus it's a blast to be a part of!
My favorite episode so far this season.
I'm literally laughing out loud at that right now.
I like this.
Wow! That is blazing! I'm even more amazed that his 10.17 100-meter got 2nd place.
Insert Cartman licking Scott Tenorman's tears gif.
Went to Top Golf with my family a few days after Christmas and had a blast. I'm not a golfer at all but you don't have to be to have fun. Of course, everything is more enjoyable with beer.
Full disclosure I'm a Bengals fan. I don't dislike him bc he attempted to plant a flag after a well-deserved victory. I dislike him because he seems to have the most fragile ego I've ever seen. The dude is a god damned multi-millionaire and still gets his feelings hurt.
Holy shit, that's amazing!
Or, TPM, instead of a convenience fee maybe give him a $10k pay bump for every practice he shows up to on time and not intoxicated.
Wow...
It's been my Playstation Network screen name for 10 years so I just used that. I wore the number 20 in football and basketball throughout junior high and high school for my favorite running back, Barry Sanders.
Not sure about anybody else but I get just as excited by an offensive lineman recruit as I do any other position.
I can't stand Dabo Swinney, mostly for reasons that I can't get into without violating the commenting policy. I'll just say I believe he is a hypocrite and deep down a real piece of shit.
This is the best non-skully I've ever seen.
I'm a big fan too. After listening to sports radio all day so I don't mind a show that skews a bit and doesn't completely focus on sports. I don't need to hear about the same topic every show.
Boom! Just beautiful!
We have a winner! My favorite as well.
I enjoyed this.
My asshole doesn't stink!