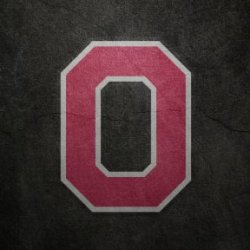 Bucknut20
---
MEMBER SINCE October 25, 2014
Born and raised a Buckeye fan and love the great state of Ohio. I've been a happily married man since 2016. I am also a proud Ohio State alum, I graduated in 2009. I also enjoy video games (Playstation), cussing and beer.
Favorites
SPORTS MOMENT: Has to be the 2014 national championship season. That season was just so damn magical!
COLLEGE FOOTBALL PLAYER: Honestly don't think I can narrow it down to one player.
NFL TEAM: Cincinnati Bengals
Recent Activity
BOOOOOOM!
Ha! True enough! It's just so rare to see a plum inside of a blueberry.
Brian Kelly looks like a fuckin asshole in that coat.
My Bengals won't be there? Shocking...they're such a well-ran franchise...
Did they seriously review targeting on Texas' kicker? Holy shit....
It doesn't happen every time but I have the same issue. I have a Samsung Galaxy s9. My phone just updated yesterday so I'm not sure if that helped.
When did Steve Levy get so gray?
I hate Michigan. That's all I have to say.
Boom! Great start to a great weekend!
This team has given me zero indication that they'll come out unprepared or overconfident. With the way this defense is playing, I'm feeling pretty good.
That last one is absolutely spectacular!
That's just a waste of a good beer, in my opinion.
BOOM!! Great way to start the day!
This is a great post Macdaddy. I think I agree with everything you said. Even though I'd love to continue to beat Harbaugh every year instead of their next Brady Hoke.
CJW probably stands for Social Justice Warrior but they don't know you spell Social with an S. Fuck that guy.
Well he's a doctor so I assume he's got some deep pockets.
As soon as they start selling beer in the stadium.
I had BTN on last night while I was just doing stuff around the house and he was YELLING at the camera like I had to with my great-grandma in the last couple years of her life.
This sucks for Moses. He's a beast and I'm certain was going to have a big year. I hope he gets better soon.
Congrats and thanks for your service! I did industrial roofing for three summers in college. It could be absolutely brutal but I never almost died.
I always thought Matt Wilhelm got overlooked. Along with Mike Doss, he was the backbone of that 2002 defense. He doesn't get mentioned enough when talking about OSU linebackers.
Don't lose by 4 touchdowns to inferior teams.
Boom!
Holy shit, I hope this is real!