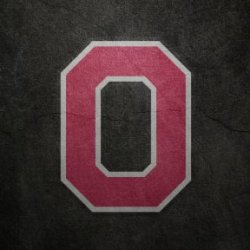 Bucknut20
---
MEMBER SINCE October 25, 2014
Born and raised a Buckeye fan and love the great state of Ohio. I've been a happily married man since 2016. I am also a proud Ohio State alum, I graduated in 2009. I also enjoy video games (Playstation), cussing and beer.
Favorites
SPORTS MOMENT: Has to be the 2014 national championship season. That season was just so damn magical!
COLLEGE FOOTBALL PLAYER: Honestly don't think I can narrow it down to one player.
NFL TEAM: Cincinnati Bengals
Recent Activity
This is fucking heartbreaking.
I'm glad he chose Ohio State too.
Well putting it in the PL will keep the bickering down but the bantering will get out of hand.
I believe that was an interception that Haskins threw against Nebraska.
You start the petition and I'll sign it!
Nope. Never.
Well that is outstanding news!
We've thought about waiting until the season is over and taking the 7-day free trial of Sling TV and try to binge the show. If that's even a possibility on Sling. We also love Mountain Men and YouTube doesn't carry the History Channel either.
My wife and I love it. Unfortunately we have YouTube TV and they don't carry the Paramount Network.
Meh...fuck em.
Destroying and robbing a local, small business in Columbus, Ohio for a terrible crime that occurred in Minneapolis, Minnesota. Makes total sense to me.
I don't even know who this Nevada dude is but that comment literally made me laugh out loud! I don't often do that while reading. Well done, sir.
Buckeye Mike....that comment is perfection.
Dude, this guy is an idiot. Please keep him around forever.
Hey, Gray Box, just wanted to let you know I love these!
I went ahead and buzzed my head over the weekend. I typically get it cut every 2 weeks and it was going on 7 or 8 since my last haircut. I was looking terrible.
So my Bengals have to play him and Lamar Jackson twice a year....yuck. Happy for him though. Should be a good situation.
Wow, that was amazing! Appreciate you bringing it here as I'm not on the Twitter.
No, it was fucking awesome. Some people just can't tell the difference anymore.
What the hell is happening?
My wife and I finished it Wednesday night. It's really an awesome show. I agree that Laura Linney absolutely crushed this season. I'm still amazed at what a good "serious" actor Jason Bateman is. Tom Pelphrey's Ben character was a great addition for this season. I knew he was going to have some type of meltdown that would have serious ramifications but I just didn't know when or what he would do. The end to this season sets up great for season 4 and I'm already anxious to see how Ruth Langmore moves forward with Darlene Snell. My favorite show on television right now.
The wife and I also binged Tiger King. It is completely bananas and I absolutely recommend it. I always knew cat people were a different breed but big cat people completely insane.
Nice!
Haha. Thanks for the hard work!
I have the 50th anniversary edition that I bought the day I turned 18. I believe it came out that same month. No ruined pages or anything.