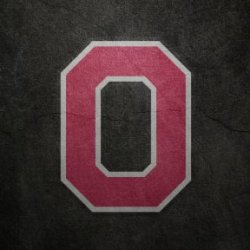 Bucknut20
---
MEMBER SINCE October 25, 2014
Born and raised a Buckeye fan and love the great state of Ohio. I've been a happily married man since 2016. I am also a proud Ohio State alum, I graduated in 2009. I also enjoy video games (Playstation), cussing and beer.
Favorites
SPORTS MOMENT: Has to be the 2014 national championship season. That season was just so damn magical!
COLLEGE FOOTBALL PLAYER: Honestly don't think I can narrow it down to one player.
NFL TEAM: Cincinnati Bengals
Recent Activity
That's a fucking BOOM!!!
I missed the first half. I was going to ask if he got hurt or something.
Fuckin bullshit call. Lawrence lowered his head at the last god damn minute. Maybe one of these "experts" that apparently exist can explain what the hell a defensive player is supposed to do.
That's absurd.
He's below Frank Beamer?? Holy shit...
Yes, please!
Haha good stuff!
I attended the Minnesota game last year. If you remember they kept beating us on 12-yard slants all game. After maybe the 6th one I said "Oh my f-ing god!" An usher approached me and said "watch your language or you're gone." I can drop as many f-bombs in my house as I want, for free, with no line to the bathroom and affordable beer. I love the Shoe but it's not even close.
When I was in elementary school the kids that rooted for TTUN only did it for attention or to get a rise out of OSU fans. Those poor bastards are now adults that we see today.
BOOM!!
This right here. We did that today and still won significantly.
Fuck TTUN! Oh and Texas and every other shit ass team I can't fuckin stand.
Almost like this article was pre-written! He's ridiculous. Congrats, Chase!
The temperature at the time of kickoff is a stat that is kept?? Wow...
I said in the Roundtable article I expected Hamilton to have himself a game. This just reinforces my feelings and raises my confidence.
Really just two injuries in football. First was a mild concussion my freshman year. Went in low for a tackle, took a knee to the crown of the helmet. Made the tackle though! Second was my senior in our only full-contact scrimmage of the year. I sprained my ankle when a linebacker rolled over it while tackling me. I ended up missing three weeks.
Well...this is terrific news!
Davon Hamilton is my pick to have a career day. I think PSU will focus so much on Chase that they're going to forget about the beast in the middle.
Scarlet unis, don't overthink this.
Oh my god...this is brilliant!!
Man of wisdom is Sullie.
Sparty is trash.
The PSU fans that are lurking about...
That dude should've just held on to the facemask, brought him down and took the penalty (if they called it).
He's truly miserable.