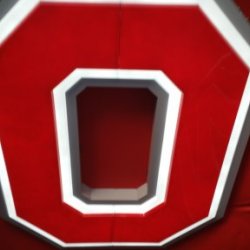 Bucknut08
---
Member since 03 April 2016 | Blog
Recent Activity
Exactly competition makes everyone better. Plus they fill the gaps from players leaving early
I find it pretty disturbing and petty to complain about a kid committing as a 3 star not 5 star. The coaches are doing there job and getting who they want. Its almost spoiled like. This was a epic class and epic haul. Outside of a couple key kids lot of rankings are just decent guesses.
I would love to see more ohio kids. Winning is great but other programs win too with our kids. Like msu. I love the national scene but having some ohio talent even if it needs to develop could fill in some gaps when so many players leave each year for league. Also UC is stepping up major in ohio recruiting and I wouldn't be surprised if they snatch up some top in state talent.
About time we go after one of our in state DEs. Talk about a kid blowing up.
Yea they are right alot but if you looked at the article from 247 about re ranking the 2016 5*. Half of them they wouldn't consider 5 stars. Half of the kids. So if you follow that through the 3 stars and 4 stars that means half are mis ranked? All I'm saying is upper 3* through 5* are all really elite kids any are a great addition
I know it was sarcasm. But michael thomas was another kid ranked extremely poorly too. Some kids just fly under radar or skip a interview for 247 and watch them sink. Tbh at friday night lights it was hard to tell the high 3 star kids from the rest. all elite elite high school players tbh.
There are not too many kids who really really stand out. Whether it be 3star or 5 star. Chase young is on a different level he is above and beyond. This kid is gonna be amazing. One of the best ends I have seen in awhile.
Let's go cavs....
Wow is all I can say. Just wow
A lot of good talent gets over looked or develops a ton in college. It's gotta be hard to predict
I'm pretty sure he was committed to kentucky in the very beginning. But hey he's 16 and will live and learn.
Hard to be a home town hero if you play 1000 miles away plus easy to wanna leave friends and family but when the time comes it's a lot harder. I could never knock a kid who wants to stay close to home. Plus it's easier for family to watch the kid play
I wonder if they will ever go after our in state DE's. Malik, tyreke, or Alex. All really good in state kids. I wanna see at least one play here.
There is no doubt that these schools are in a recruiting arms race to have all new facilities, biggest weight rooms and what ever else they want to throw in. Good for the kids. Bad for schools that don't want to spend the money on new stuff. I. Notre dame
Probably in the top ten in their school history
They lost to pitt but so did clemson. And clemson has barely won or won late in the fourth in so many games.
I agree put penn over Washington. It only makes B1G look better plus they will just get blown out by bama. Who has Washington beat besides Colorado? No one and if we are arguing best records then put western Michigan in Washington's spot
I really really really want two B1G teams in this thing.
Outside of a few top top 5 star kids the ratings for the rest of the top players are worthless.
Yea but it's a lot cooler when they are from your home town and you get to watch them play every Friday. Can't wait to watch more Wayne boys on Saturday.
Hard to blame the kid for trying to milk the visits for all you can. Seems bad but if I was in his position I would try to get as much as I can from my once in a lifetime experiences.
Can't Catholic schools recruit? Seems to put public schools at a severe disadvantage. I'm not a fan of it but seems a bit harsh for a self reported violation
I feel as if no kid from Ohio would choose penn over us. That being said not all these kids will receive a offer from osu but most likely will from penn. For those kids I feel it was a game changer. Especially given how bad some recently great B10 schools have been lately. Such as Msu and Iowa
They can't all go to osu though. But it will definitely be a showcase of our on the road talent
For sure been to all the wayne games this year. There is not a play where he isn't in backfield or chasing down qb on pass. They are avoiding him and mazon side like the plague. They run that way maybe 5-10 plays a game.