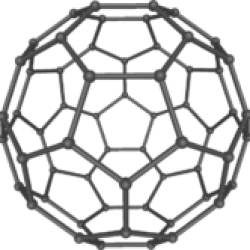 BuckminsterFullback
---
MEMBER SINCE March 08, 2014
Recent Activity
His athletic package was too much to pass on
It seems like McLaurin got continuously, incrementally better at every aspect of his position. He came into the program as a relatively raw athlete, but he worked his butt off to master his skills. Athleticism + hard work = NFL career. Go get some, Terry.
None of it's easy, which is probably why the successful coaches' incomes exceed the GDP of many small countries.
So, per Cleveland.com, Danny Salazar is apparently not an option for 2019.
The penny-pinching Tribe has spent $10M in the last 2 years on a guy who, post-op, could barely get it to 88MPH.
Until Kluber returns, the rotation is Clevinger, Bieber, Plesac, Plutko, and ... Civale, I guess. Jefry Rodriguez is throwing bullpen sessions in Arizona. Logan Allen (obtained in the Bauer deal) looked bad in his first start in Columbus.
Reyes and Puig had better start mashing...
it seemed like there were a fair number of games he came off for varying degrees of injury.
Yeah, that's valid.
I wouldn't bet the farm on this, but my recollection is that Braxton Miller injured his shoulder vs. Clemson when he was sacked on a passing play. By the end of that game he couldn't lift his right hand above his shoulder. I'm not convinced that it had healed properly, before he re-injured it and had to switch to WR.
In the bowl game against Notre Dame, Barrett was off to a strong start, then took a shot the the throwing arm just after he released a pass; he completed about 33% the rest of the game.
The point being, that QBs will take some shots no matter whether they're running or standing in the pocket, looking downfield.
Fuller, Okudah, and White also seem like "locks" to me.
After just watching the Purdue game again on BTN
That damn game is going to Purdue's "greatest hit" for a very long time.
Well sure, except, why run up the score on a bunch of kids just because their coach is an idiot?
His condition does start with the letter "A", but it ends with "sshole".
I guess it's early, but ... I read the "BIG3 Announces Player and Staff Changes" bit several times, and I don't see any "shoutout" to Greg Oden. What am I missing there?
Gives Holtmann the flexibility to adapt his lineup to a lot of different opponents; that's a plus.
The Browns had a GM that was an analytic guy. Where did that get the Browns? Yeah, 1-32.
I would say that their analytical model failed to help them draft well. I would also say that the previous several GMs, unburdened by analytical models, also failed to draft well.
One thing Brown did well was accumulate a lot of draft assets. Dorsey has been the beneficiary, and if the Browns become a winner, Dorsey's success is going to be viewed as proof that "old school" beats analytics. Well, maybe, if you have the picks.
I suspect that one of most important factors in a player's success, is the degree to which he is determined to have a successful career. You need physical ability and football IQ, sure; but you also have to work your ass off, play through pain and injuries, and losing. I think it would be difficult to capture a player's "want to" in a way that is useful in a model.
I would guess that it's probably possible to develop a test that can assess motor skill, objectively. Just because such test doesn't exist now doesn't mean it can't be created.
Scouts have seen more of the college players, and a 21-year-old is basically a finished product physically where the 18-year-old might not be.
It's probably easier to evaluate college players than high school players because college players are going against better talent.
Yes. And Dawand Jones is a pretty daggone athletic 360 lbs.
If the B1G must play Friday night games, it makes sense to do it following a bye week.
Like this?
LeBron still played 55 games and they were 28-27 in those games. He just can't carry a team like he did in Cleveland for chunks of his career.
I don't pay that much attention to the NBA, but my impression was that the Cavs teams, that LeBron carried, were mostly full of decent NBA veteran role players; whereas, last year's Lakers were mostly a bunch of wet-behind-the-ears neophytes.
And, while the Lakers still have a highly-dysfunctional front office, disassociating from LaVar Ball has to be a positive move.
The referenced article is evidence that somewhere, there truly are an infinite number of monkeys with keyboards...
I got the Nursery Cryme reference, and I instantly recognized it as Ramzy's handiwork.
The Musical Box was one of their best songs from the Peter Gabriel era :)
You must be joking; go take a running jump...
That's like choosing between cholera and bubonic plague.
I don't get HBO, so I haven't seen the series, but this is an interesting take on the series.
A couple excerpts:
Herein lies one of the series' biggest flaws: its failure to accurately portray Soviet relationships of power.
There are a lot of people throughout the series who appear to act out of fear of being shot. This is inaccurate: summary executions, or even delayed executions on orders of a single apparatchik, were not a feature of Soviet life after the nineteen-thirties. By and large, Soviet people did what they were told without being threatened with guns or any punishment.
In Episode 3, for example, Legasov asks, rhetorically, "Forgive me—maybe I've just spent too much time in my lab, or maybe I'm just stupid. Is this really the way it all works? An uninformed, arbitrary decision that will cost who knows how many lives that is made by some apparatchik, some career Party man?" Yes, of course this is the way it works, and, no, he hasn't been in his lab so long that he didn't realize that this is how it works. The fact of the matter is, if he didn't know how it worked, he would never have had a lab.
It turns out that sometimes you really do need to put talented, qualified people in charge, rather than party loyalists.
If Truck Stop Fabio has to let his play do the talking, will we ever hear from him again? Hope not.
Al Oliver had a very good career. He is 43rd all time in doubles, with 529, and had a lifetime OPS+ of 121, which is pretty darned soliid (tied for 342nd all-time; OPS+ is ballpark-adjusted, but I don't think it's adjusted for "era"; Oliver's career (1969-1985) was played during an era of relatively low offensive output).