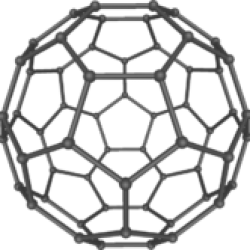 BuckminsterFullback
---
Member since 08 March 2014 | Blog
Recent Activity
Wow, he's up to 5-11? Then it's true, he hasn't stopped growing!
my sense is that Urban is VERY risk averse
Agreed. I'll bet he puts 90% of his net salary into municipal bonds.
Meyer is a disciple of the "win the surest way" philosophy. The most common way, for a very talented team to lose to a less talented team, is to make mistakes and turn the ball over. He and his coaches bust their butts to recruit elite talent, and they work to build a culture where everyone is prepared to play hard, A to B, 4-6. So far, at Ohio State, UFM could say, "90% of the time, it works every time."
It's not always fun to watch, but of UFM's 8 losses at Ohio State, 6 were to good teams, and only 2 (in 81 games) were to average (Virginia Tech, Iowa) teams.
top-performing quarterback at the Shrine Game this week
is sort of like winning a "tallest midget" contest.
I'd be surprised if he got drafted though.
You don't have to impress all the ladies in the bar; you only need to impress one.
Would be sweet to see the Jags pull the upset and make the Superbowl after being one of the top 5 worst teams the last however many years.
Would be sweet to go through the drive-thru at McDonalds and discover that your $1.99 double cheeseburger was a filet mignon; and just about as likely.
If somebody named "Burrows" starts at QB, I will be quite surprised, indeed.
I'd love to see Snead and/or Teague get a shot at KR.
Why would he jump to the NFL as a coordinator other than it's the NFL?
Maybe he's not fond of recruiting. And maybe his best path to another NFL HC job is 2-3 really good years as an NFL DC.
Studrawa Offensive Line likewise can't compare with Larry Johnson's Defensive Line recruiting and coaching.
Larry Johnson is among the GOATs. At least 95% of college coaches would suffer from that comparison.
Bill Davis is UFM's good friend. He may be giving Davis time to land somewhere else.
just to make them look stupid stupider.
FTFY
"A Michigan Man and his money are soon parted." - Ben Franklin
Sometimes, the missing ability is availability.
Being 30 years old, with a full time job, a new house, and a pregnant wife while trying to finish off an engineering degree is not as much fun as it sounds.
Sounds like this is a good time to get a puppy. /s
But seriously: good on you, man.
My recollection is that Thayer Munford was regarded as something of a "fill-in" in 2017, and he now appears to have moved ahead of some guys who were more highly regarded.
We calculate a recruit's rating to 7 decimal points, as if our tools of measurement had that sort of precision, but they don't.
The perfect recruiting class would be getting the top 25 in the country, who just happen to fill your positions of need. Do that 4 years in a row, win every game by 50, life is good. That doesn't typically happen, though, so you have to adjust and adapt. Get the best guys you can, coach them up, and put them in a position to succeed.
Location or distance... is counting a quantity, not a quality;
Strictly speaking, that is obviously true. But in the context of recruiting, there are some other considerations.
Are we counting miles, or hours? Some places are easier to get to/from than others. Some airports are prone to weather-inflicted delays.
Are we counting dollars? Some places are cheaper to fly into/out of, than others. Travel costs are more important to some families, than to others.
Additionally, I'd say that "emotional distance" comes into play. Toledo is 55 miles from Ann Arbor, and 120 miles from Columbus. But if a young man values his identity as an Ohioan, then the trip to AA may require traversing an emotional mountain.
In any case, the concept of "go to college where you want to live after college" has a lot of validity.
He's been ALL ABOUT HIMSELF since he began officiating. It's not about whiney athletes.
To be honest, I'm tired of both.
Yes, but it's rude to call other posters "assholes."
It's nice to see that you avoided the temptation.
Re-work that into haiku, and I'll upvote it, just because.
I got a fever, and the only thing that can cure it, is more passes to the TE!
The 247 article states:
As his basketball career wound down, the 6-7, 240-pound Dudley was convinced to give football a try.
I'm pretty sure that Dudley had actually been the Texas player of the year in his senior year of high school.
Now you're trying to blame him for not winning shootouts because the D was horrible.
I'm not actually trying to blame Kizer. I watched zero ND football last year. I assume they went 4-8 because their coach was too purple-faced to think clearly.
Also, I agree with your larger point, which is that it's silly to hold the QB solely accountable for wins and losses. Football is a team game, and most wins and losses reflect a team effort. If a QB leads his team to 35 points, and his team loses 42-35, it's probably not the QB's fault, unless he is responsible for several turnovers that gave the opposition a short field. You say Kizer didn't do that at ND in 2016, and I'll take your word for it.
I think they started Kizer b/c they wanted to determine whether he could be the QB of the future, so they would know whether to pick a QB in 2018. He obviously wasn't ready; it's impossible to know what might have happened if McCown/Osweiler started the first 8 games (although it's certain that they wouldn't have lost any more than they did).