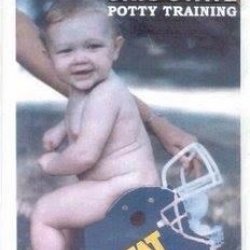 buckme
---
from born and bred hillbilly.
MEMBER SINCE May 28, 2013
Favorites
SPORTS MOMENT: Beating Alabama followed by beating the Ducks
COLLEGE FOOTBALL PLAYER: JTB
COLLEGE BASKETBALL PLAYER: alas, he graduated last year.
NFL TEAM: long suffering Browns fan
NHL TEAM: CBJ
NBA TEAM: what the hell is the nba
MLB TEAM: Redlegs
SOCCER TEAM: USMNT
Recent Activity
Punctuation is your friend
Hopefully our beloved Buckeyes, and we fans,never suffer through something similar.
I tried watching his Q and A, and simply put, I couldn't do it. I think space cadet fits him perfectly.
OSU played UC in the National championship game in 1961 and beat them to win the NCAA title.
I'd take pot luck with that group of beauty's
I Hope White and Wint perform better at that position for Mattison than Gerbil Peppers did at Scum.
Rarified air for Dobbins if he hits the 1,000 yard mark. He and Archie, that's it!
Good luck in Cincy, Blue!
It's a greatest athlete list. For Bo Jackson not to make the list with even an honorable mention at either jersey #16 or #34 is ridiculous. Best athlete I've ever seen, bar none.
I'm sure Coach Day didn't mind too much!
I agree with your take 100%. It was plain and simple racism.
For me, it was watching the Sunday morning playback of the game from Saturday that had Kaye Kessler and Paul Warfield doing the call. I suppose i was a fan before that, but sharing that with my son at the time, made it so much better. I was actually a Buckeye basketball fan long before that. Channel 4 was broadcasting Bucks BBall games long before we got to see the football Bucks on a weekly basis.
I would love to see him get healthy and make an impact in his last go around.
I couldn't agree more. A terrible showing that provided a glimpse of the near future.
He was wrong, of course, but he just wanted to see his children. I can't hold that against him. It looks as though the ex is using the kids as pawns to trigger him. That makes her a 1st class bitch.
A huge sigh of relief from Buckeye Nation!
Snipe???
i know, I know, lighten up, Buckme!
Then, how about...... lighten up Buctor.
I could see him flourishing in that offense
Isn't Eddie pursuing a career in acting. Already appeared on stage and I think he has appeared on TV, I believe. Maybe that is why he was selected for the part.