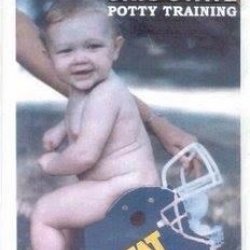 buckme
---
from born and bred hillbilly.
MEMBER SINCE May 28, 2013
Favorites
SPORTS MOMENT: Beating Alabama followed by beating the Ducks
COLLEGE FOOTBALL PLAYER: JTB
COLLEGE BASKETBALL PLAYER: alas, he graduated last year.
NFL TEAM: long suffering Browns fan
NHL TEAM: CBJ
NBA TEAM: what the hell is the nba
MLB TEAM: Redlegs
SOCCER TEAM: USMNT
Recent Activity
Henderson, Hart and Hancock. Do we have any other commits whose last name starts with H?
Clearly, there should be more Buckeyes on the list.
I've wished for success for this guy from the moment he signed. Hate to say this, but he should maybe have transferred to a school where he'd see the field more often.

Ramzy , you never disappoint!
Of course it was Coach Day, who else could it have been?
Seems like in the past, the young receivers that blocked well on the outside were the ones getting the early playing time. Not sure if that will still be the case in Day's offense or not. If it is, maybe playing in the Wing T offense or whatever it's called that Fleming played in high school gives him a leg up on the others. Count me in as being excited to watch them all perform for the Scarlet and Gray!
I hope we get the opportunity to Ask questions next week after a Clemson beat down.
You've been watching too much C-SPAN!
This was my thought as well. Barnes came to OSU with a good reputation and he had to have been paying attention to what and how Hafley went about his business.
I wouldn't be surprised if he poaches Matt Barnes from the Buckeye staff.
My opinion is He's going to the league to get paid,
Only 10th best? I question that evaluation.
Great article. Sounds like he's the perfect guy to follow LJ, who's retirement is inevitable.
If we upvote you, that will be the same as upvoting Josh!
The single most bizarre thing I've ever seen transpire in a football game.
You know damn well Fleck is going to win COY in the B1G.
Live Look- I see what you did there!
Something to do with losing the Civil War.
Really insightful interview.
The law of averages says they get us one of these days. But, since I'm 66 years old I hope it's after I'm dead and gone.
So, what's the establishment name? Tell us all so we can patronize.
How do you spell legend? URBAN F. MEYER!