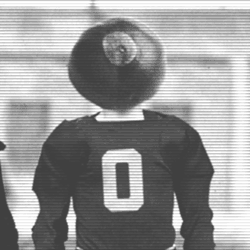 Buckloving
---
from lima
MEMBER SINCE July 13, 2014
Win or lose. I love my bucks
Favorites
SPORTS MOMENT: 2002 Nat'l Champ Game
COLLEGE FOOTBALL PLAYER: Chris Spillman
COLLEGE BASKETBALL PLAYER: Lew Alcinder
NFL TEAM: Bengals
NBA TEAM: Cav's
MLB TEAM: Red's
Recent Activity
Killing it
If you think losing a top ten ranked player in the country will mean nothing to us in the future you don't know much about sports
I believe it's only going to get worse
And I'm sure they're done recruiting
You might want to look at Clemson's class
There's a lot of children on here
Why would I go to their website?
My boy met Hondo at a dinner party in Florida about 5 yrs ago. My boy said he walked over and stuck his hand out and said "Hi my name is John. Nice to meet you " obviously my son knew who he was. He about crapped himself. Sat down and talked to him and John kept asking him about himself. And sat there and was genuinely interested in him. He made a fan for life
You won't be involved in the passing game very much if you come here
My boy had one in high school that took 5 weeks
Talk doesn't matter. Never has. I've seen a lot kids say this in Columbus and they never got on the field. It always gets settled on the field. I hope he wins 4 Heisman's
He might not even be the best in our locker room
If I'm the head coach one of my rules is we don't pull trains on girls even if they ask you to. If you want to do that go to school somewhere else. This is still someone's daughter and even if she doesn't have any morals we're going to have some.
Good....zero tolerance
Not really rocket science is it
I haven't had cable for yrs. Of course I had to have my kids hook it up for me but I have never had any problems getting the B1G Ten network
I can. I don't know why you wouldn't be able to
You shouldn't be paying for it anyways. Get a firestick
It's the inconsistency that drives me crazy. He made great catches. And then turned around and dropped passes that left me scratching my head
DV him if you want. Guy dropped a lot of balls
Yes. Even though we made strides this year we have to build on that
I think you're probably right but man would I love to see Vrabel win it all
Only the knuckleheads. Day told him he should seek the job if it comes open. A couple months before it even came open lol
Discipline is essential
Congratulations