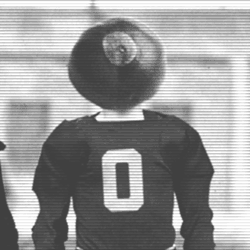 Buckloving
---
from lima
MEMBER SINCE July 13, 2014
Win or lose. I love my bucks
Favorites
SPORTS MOMENT: 2002 Nat'l Champ Game
COLLEGE FOOTBALL PLAYER: Chris Spillman
COLLEGE BASKETBALL PLAYER: Lew Alcinder
NFL TEAM: Bengals
NBA TEAM: Cav's
MLB TEAM: Red's
Recent Activity
And Ohio State is all about Ohio State...….Welcome to adulthood
I don't know what kind of coach he is but he must be a helluva recruiter because he has a awesome class coming in
I was stationed at Va beach and everyone called it the "DC area ' while I was there. That was in the 70's though
There's a handful on here who think they get to decide how much of a fan someone is. It's comical
We had a top ten defense for 2 consecutive yrs and then last yr happened. I'm not sure how we figure out what the hell we have until we play with our new coaches
Right but what do we take out of last season? The entire defense looked like shit with few exceptions. Why are we just piling up on Borland?
I notice no one ever list the highly rated kids that come from out of state who never amount to much either.
We missed on the Kelsey brothers. Somebody either isn't a good judge of talent or didn't put in the work
Apparently it's not obvious to him
There's a little bit of a difference between the competition Norwalk plays vs the teams Ohio State plays. I understand him saying what he said but he's about to be starstruck……..reality is going to set in real quick
They have to replace a lot of key players
Don't they say that every time we're chasing a good TE
Some of those life lessons hurt.....and often they don't just hurt the offenders
I'm an old Marine. I wouldn't settle for being in the bottom half of ANYTHING
Right because it's about me. Has nothing to do with the fact our linemen were in the bottom half at the combine. Facts don't mean anything
He sure as hell didn't do a very good job with the linemen
To do that with two two knees that haven't been injured is crazy. Some of these kids just come from a different gene pool
You can bet your ass there's more to this story. We already talked about this as soon then as he was cleared by Auburn
Urban done that shit to himself but you guys can keep blaming everyone else if you want
We can pretty much bet we're going to be better than last yr
How bad has your recruiting been when Hornibrook is still your QB?
I'm surprised those guys had the success they've had when you consider how soft they were with their assistants. Your assistants miss a recruiting visit because they were drunk at a stripclub? I wouldn't believe it if I didn't know it was true
You left out Urban Meyer
I shook Franko Harris's hand one time......massive