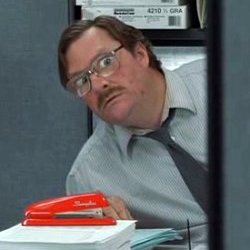 BuckLife
---
MEMBER SINCE July 29, 2018
Favorites
SPORTS MOMENT: Ohio State's National Championship win versus the unbeatable Miami Hurricanes.
COLLEGE FOOTBALL PLAYER: Mike Doss
COLLEGE BASKETBALL PLAYER: Aaron Craft
NFL TEAM: Dallas Cowboys
NHL TEAM: Columbus Blue Jackets
NBA TEAM: Portland Trailblazers
MLB TEAM: Cleveland Indians
Recent Activity
Sounds like GA pushed the kid out by asking him to Blueshirt (Essentially, it works the same as a Redshirt but the player isn't on scholarship for the first year).
Have you read somewhere that we're recruiting Hatchett as an OT?
NFL.com, NBA.com, 11W, and Sometimes 247.
Since ESPN turned liberal, AKA 'woke', they aren't getting my clicks.
216ToThe616, What rankings are you looking at that has Nester as a borderline 5 star? Also, Nester is a guard. Not sure that's our greatest position of need. I'd say tackle would be.
Devontae Dobbs and Julian Barnett come on down to OSU.
Hmm, you conveniently left out the part where you compared a head coach to a slave owner. How odd.
Ponder, I'm assuming you watch a lot of CNN and ESPN.
I'm not familiar with CA, GA, PA, TX, or NJ football divisions.
I'm not denying that they play a respectable schedule, many teams do. But to your original point about Crowley playing in the toughest division isn't true THIS YEAR. Check the schedule.
7A and 6A are actually tougher in FL. If you watch the playoffs you can see the difference in talent. I'd put 8A third.
You're right, TCA isn't a joke. But to say Crowley played in one of the toughest divisions this year isn't correct. Check the schedule and see for yourself.
I'm quite aware, TCA didn't not one team you mentioned. Bulldog is talking about Crowley this year, right? Toughest team they played this year would be Braden River or Bolles. My point stands. Sorry, if this makes you upset.
Toughest division in football? TCA would be the equivalent of division 3 or 4 in Ohio. They don't play the "big boys" of the state.
Jack Tuttle is who you were thinking of.
Another botched defensive assignment. Great job Schiano.
Solid Comp. Jarrett looks like Dixon's size already. The kid is jacked!
If Day takes an HC position, I'd love to have Kingsbury as the OC/QB Coach.
Not sure why you were DV here. I'm with you, our defense is built around using the quickness of our d-line to get penetration.
We haven't recruited d-line like Bama' or LSU, massive lineman who are expected to eat up blockers so others can make the tackle, or shed the blocker themselves and make the tackle.
2 totally different defensive philosophies.
Borland's job is to get them in position pre-snap, and he does this well. Post-snap in on the individual player/position coach.
You're right, Day definitely isn't the answer right now. OSU needs an HC that has proven to be successful. This will help create some recruiting buzz within the program. Although, not sure how to match the buzz for the 2020 class. Guess you just hope to maintain.
Give me Lincoln Riley, Matt Campbell, or Mike Vrabel, in that order.
What happened during your personal interaction with Vrabel?