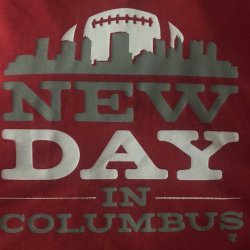 buckjeep
---
MEMBER SINCE August 19, 2014
Recent Activity
Even dicknob dan fouts called that hold.
harlem nights
loved that movie
a TV linebacker, not a real one. right
almond joy is tropicalling
that damn Cowterd!!
in Phyllis from Mulgas voice
go pitt!!!!!! beat clemson
cream cheese and salami.....i heading to the store.. damnit
i want to watch a conference championship mulligan.
oh i cant wait........
can i get an AMEN!!!!^^^^^^^^^
with a roll of Flex Tape running down the cener, from where he cut it in half