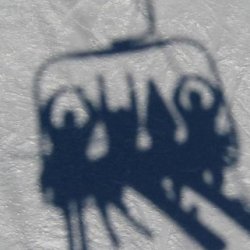 BuckintheBoat
---
Steamboat Springs (via Findlay)
MEMBER SINCE October 23, 2016
Grew up in Ohio, went to Ohio State for Undergrad and Professional School. Moved out to Steamboat Springs in 1995 and never looked back (but often look downhill - as in skiing). Love all things Ohio State of course.
Favorites
SPORTS MOMENT: 4 rows behind the Ohio State bench (with my mother before she passed away) in Tempe and beating da U for the National Championship.
COLLEGE FOOTBALL PLAYER: Keith Byars
COLLEGE BASKETBALL PLAYER: Dennis Hopkins
NFL TEAM: Browns
NHL TEAM: Avalanche
NBA TEAM: Cavs
MLB TEAM: Tribe
Recent Activity
36. The puzzle I can't solve.
Everyone poo's eventually.
I dressed as both a Soph. and a cow during 1989. I was not alone, and sitting next to the Press Box they laughed often. (Merry Christmas old press box bastards)
Just happy we are talking about football games again. I assumed they have been practicing but other than a line or two here and there in the media nothing has really been mentioned beyond awards and recruiting, Makes this old codger nervous.
Wish the kid well and hope he and the coach have a great relationship through the years. Having lived in Colorado for 25 years and being forced to watch more Utah football games than I would like, well good luck.
Stop muffing punts. (Shits like a pinhole leak, never know when its going to ruin everything.)
This the kind of content the Internet is hungry for.
This is a personal foul in the SEC.
PS - It's impossible to do anything faster than Chase Young getting to a QB. Anything.
lol, as I am cooking bacon in prep for the Browns game today though I get it. Over the top but a part of me laughed.
I agree. My hats off to these new coaches and our "old" coaches. It's pretty much been like a dream.
I stayed at a Holiday Inn last night. I'm good.
I was a Frosh in 1988. 4-5-1, 2-5-1 in conf. I'm amazed seeing our 4th stringers -7 v their starters.
This was the perfect happy place to visit. (The article, not New Jersey.)
if our stadium of fans jumping around, dancing, making noise gives them bulletin board material then, well, that's awesome. "We're gonna git you happy fans!"
Friday Night Fights is the best.
That's some hardcore bottom of the barrel stuff right there.
May Lennay Kekua rest in piece.