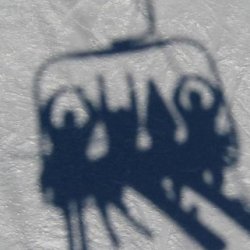 BuckintheBoat
---
Steamboat Springs (via Findlay)
MEMBER SINCE October 23, 2016
Grew up in Ohio, went to Ohio State for Undergrad and Professional School. Moved out to Steamboat Springs in 1995 and never looked back (but often look downhill - as in skiing). Love all things Ohio State of course.
Favorites
SPORTS MOMENT: 4 rows behind the Ohio State bench (with my mother before she passed away) in Tempe and beating da U for the National Championship.
COLLEGE FOOTBALL PLAYER: Keith Byars
COLLEGE BASKETBALL PLAYER: Dennis Hopkins
NFL TEAM: Browns
NHL TEAM: Avalanche
NBA TEAM: Cavs
MLB TEAM: Tribe
Recent Activity
Friday Night Fights is the best.
That's some hardcore bottom of the barrel stuff right there.
May Lennay Kekua rest in piece.
I'm thankful we aren't playing at Iowa today.
Gotta catch some of those passes early on in an environment like that too.
No parking lots run through? No air horns/fire alarms? Normal routine report? No news is good news? All the questions for no reason.
barney theme song. #brotherhood
I am as most inexpert but im thinking 34-21 good guys, Tight and scary sometimes up to beginning of Q3. I like the thinking coaches game personally.
Sadly, I had a cousin in the next county over. Strangest thing ever, he was the only guy who had a southern accent but had an inclination for "da scUM".
But I do agree. I thought Delaney (however its spelled) was gonna rain down hellfire, brimstone and treacle. But instead its like a call to your buddy that actually picks up the phone while the plane is lifting off. "Hey Jim, is that you?"
"Yeah, this is Jim Delaney. I can barely hear you by the way."
"Jim, can you hear me?"
"What, I can't hear you...we are right in the middle of taking off to New York. Who the hell is this?"
"It's ESPN and we would like your reaction to the CFB Selection committee selections."
"What? I'm on a plane taking off and can't really hear you let alone understand anything just asked of me."
"It's ESPN and we'd really love a comment from you."
"Yeah, those guys played great. They are champions. There are a bunch of people in a room who make these decisions but I'm on a plane taking off right now so, you know..."
"Mr. Delaney, are you there?"
"Yeah, the plane is still taking off so talk with you later..."
Bobby Knight threw chairs though. Imagine if our coaches started throwing chairs in this day and age!
And this just in...individuals completely sacrificing their (or any remaining) integrity for the corporate good. Sacrificing individual integrity for corporate good is always an individual decision but it really doesn't make these people more than politico schills in the end. I know Urban is arrogant, I've felt it face to face, but he seems to be trying to be honest with his emotions and integrity.
Edit, cotton bowl, not Fiesta Bowl, my bad. Hopefully I never get a seat with my name on it there. Sigh.
We're playing on the 29th or something I think they just said. Hopefully my name continues to be engraved on the same damn seat I've sat in for the last 20 years less a year here or there.
I'll just put this here when we weren't good enough then too:
So it's 2012 again with the SEC circle jerk. (#1 rotates around in conferences, etc). Time to drop the 9 conference games and load up on scrubs again, I guess. Major step backwards for CFB.
18 (or whatever) and he's talking/being interviewed on tv by the BIG Ten Network guys...I'd have totally choked if I was asked to do that at 18 (or whatever). Let alone run for 170+ in the BIG Championship and passing Mo for a Frosh. Keep it up and kick Zeke's azz.
JT has knee surgery on Sunday, leads team to Big Ten Championship on following Saturday to get more wins than any other Buckeye QB EVER. All with 50% reps on Thursday. THURSDAY. He didn't even have the opportunity to practice really. Thank you JT for being awesome.
For someone who had to dress up as a cow to games so we could have fun during the 1988-1994 seasons I salute you with all my heart.
No way we will be stopped today with the hometown mention on a Saturday Skull session. Straight from Ohio State to Steamboat Springs. Go Bucks! 42-13. Ski Season is coming...
Oh, I don't dismiss the importance of that block at all. That was huge! But I don't recall having ever been more terrified than immediately after we scored all the TD's. Even the announcers were cringing at times with the ST unit coming on.