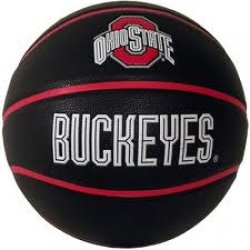 buckinpa
---
Carlisle, PA (via Akron, OH)
MEMBER SINCE October 26, 2014
Favorites
NFL TEAM: Browns
NHL TEAM: Flyers
NBA TEAM: Cavs
MLB TEAM: Indians
Recent Activity
Tommy Steven's is a 5th yr senior...so yes he is
Tommy Steven's is a 5th yr senior...
So, is it wrong to still want Fred Davis too?
They need to win at least 7 in a row before they start talking!
Anytime we can get *ichigan's best player, it's a good day!
Good stuff
The hurry up is always a good read!
That was Awesome!
Excellent post, I felt your pain and excitement all at once.
3. Making fun of scUM/TTUN is encouraged *ichigan still sucks!
Are we sure that the "Hurry Up" is back? Only 15 replies...
Where has the hurry up been?
I couldn't agree more! if statepenn gets to keep their wins then it would be disingenuous for the NCAA to not return ours!
is everyone so worried about Urban that they're not reading the Hurry up?
just one question, why?
what is the chance the Buckeyes jump into the open recruitment of Hunter Johnson now that he has announced that he was transfering?
They need to move Lindor into the 3 hole (or 4 pushing EE and AY down to the 5 & 6) to take advantage of his hot hitting. they can move JRam into leadoff. It would also help to find an "injury" for Kipnis until he starts hitting and bring up Yandy Diaz. The bullpen needs addressed before they go too many more games IMHO
Thanks again Andrew! Great article, as usual
What 5* recruits do we still have a legitimate shot with?
why isn't Lance Wilhoite mentioned anymore?
were there any tats involved?
Thanks Andrew for your insight! I never freak out over recruiting, but living in Pa, I do get tired of hearing about top Ohio prospects going elsewhere.
I keep hearing that the Bucks could miss out on Harrison, what's the story behind that & is this a real possiblity?
This is Great news!