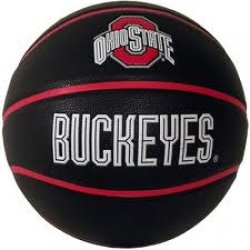 buckinpa
---
Carlisle, PA (via Akron, OH)
MEMBER SINCE October 26, 2014
Favorites
NFL TEAM: Browns
NHL TEAM: Flyers
NBA TEAM: Cavs
MLB TEAM: Indians
Recent Activity
I'm really impressed with Gee Scott Jr as a person as well as a receiver.
This may have been said before, but I believe Urban returns to the sideline when Ryan Day goes to the NFL
WOW, Just WOW!
Not sure that I like the title of this article from the front page...but the content is worth the reading!
I usually hear "Ohio State cheats" or "they must be paying players". They also take shots at coaches like Jim Tressel (beadie eyed weasel) & Urban Meyer (Urban Liar)
I'm having a great time talking college football with my PSU buddies at work! They are so salty right now.
Christman is a must get! The kid is a beast!
Ty Hamilton is a beast!
The PSU fans are extremely disappointed, this just makes my day that much better!
Very good news!
2 weeks ago the baseball Bucks weren't even in this tournament but now they're B1G Champions! Outstanding!
This recruiting cycle is hard to follow, guys that were "locks" are committing elsewhere & guys we've barely heard of show great interest.
I just love Sawyer's attitude!
Hopefully Ohio St can dominate the state of Pennsylvania in recruiting just like they do on the field.
Tommy Steven's is a 5th yr senior...so yes he is
Tommy Steven's is a 5th yr senior...
So, is it wrong to still want Fred Davis too?
They need to win at least 7 in a row before they start talking!
Anytime we can get *ichigan's best player, it's a good day!
Good stuff
The hurry up is always a good read!
That was Awesome!
Excellent post, I felt your pain and excitement all at once.
3. Making fun of scUM/TTUN is encouraged *ichigan still sucks!
Are we sure that the "Hurry Up" is back? Only 15 replies...