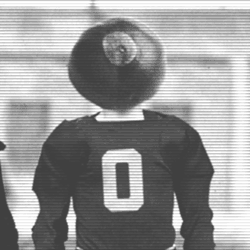 BuckinJax
---
MEMBER SINCE January 03, 2015
Recent Activity
Stars didn't line up the officials did to get their marching orders.
He's exactly right, they shouldn't change a thing, just keep doing what they're doing.
I believe Florida maybe the best fit for Joe, there's the Meyer-Mullen connection, similar offense, and he would have Trevon Grimes to throw to. Plus they could challenge Georgia for the SEC East title with good quarterback play.
I'm sad and heartbroken, it's a shame a kid does everything asked of him and never gets the starting job, but that's life in big time college football. Wish Joe the best where ever he lands and he will always have a fan in me.
BOOOOM!!!!!!!! Another one joins the good guys.
Now I have a reason to go to some Jags games, they've been awful the last few years. Gus Bradley must like Micheal Bennetts he had one in Seattle also.
The spring is going to be a huge recruiting weekend, let's hope Urban and the staff can work some magic.
I was going to order one before, but waited too long and they were all gone. Placed my order just now , one for me and one for my son, can't wait to get them,
I by no means know the economics of the MSU football program or budget, but at some of the larger programs the alumni pick up some of the coaches salaries and bonuses. If this is the case at MSU it's their prerogative how they want to spend it. You would think the writer would investigate and find out all the facts and state them if he wanted to write a fair article.
Boom, this class just keeps getting better.
As my screen says I live in FL also, the last few years have been miserable, the last 3 months have been incredible. I took a lot of flack in the past when I wore Buckeye gear, now when I wear it all I have to is smile.
Love for the insight Birm, thanks for everything you do and the articles you provide.
Hope to Cooper get a bump in his rating for his dominating performance at the Rivals camp in ATL going against some of the best in the Southeast.
Congratulations to the WrestlingBucks on the team championship, now it's time to add 3 individual championships. Go Bucks
I know Ohio used to have some outstanding wrestling programs, I've been out of state for quite awhile though. I'm sure there is still outstanding wrestling in Ohio. I'm glad to see OSU take advantage of it and become a national power. Go Bucks
As Urban says when a recruit verbals to a school it just means you are in their top 3, I'm sure this is not over yet.
Nice quiz I went 10 for 10, most Buckeye fans should do well. Thanks for sharing.
So long to go until with his recruitment and a lot of pressure to stay in FL.
For me I'll take the 14, 02, and 68 teams, they all won National Championships, after them I'd add the 05 and 84 teams.
Informative article, it's always nice to read how players have progressed in the offseason, thanks cleveburg for posting the link.
Too bad about Coughlin, but it's certainly understandable, makes Ferns that much more important. Thanks Birm
There were many to pick from but my favorite was the 85 yard through the heart of the south to beat Bama.
Birm, I have no problem at all with you reporting on a recruits injury, especially when he twitted about it himself. This is where I come to get accurate information and to confirm rumors. Keep up the good work.
I high fived the other Buckeye fans around and ordered a round of drinks to celebrate.
Thanks Birm, hope you're feeling better.