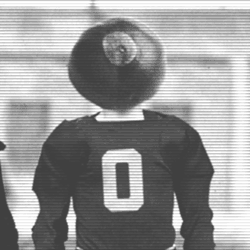 BuckinArk
---
SW Arkansas (via Hoquiam Washington)
MEMBER SINCE December 13, 2015
Favorites
COLLEGE FOOTBALL PLAYER: Ezekiel Elliott
COLLEGE BASKETBALL PLAYER: Jim O'Brien
NFL TEAM: Redskins
NHL TEAM: Capitals
NBA TEAM: Bullets
MLB TEAM: Senators
SOCCER TEAM: DC United
Recent Activity
Would you donate to the [L]OLOL Foundation?
It's for the children. Oh, [L]OLOL
You would think he could dramatically improve his draft position with another year in school.
Wouldn't it be neat if this was something to build on.
It's not clear how high a draft prospect he would be. Be great to get him back next year.
Congratulations to the Bucks for the win, and the fortitude.
Is Magno a senior? I expect we've seen the last of him this season.
Bucks take the early lead. Now 1-1 in bottom of first.
Columbus time. Why drive everyone crazy?
on the outside looking in for the NCAA tournament
They are still predicted to be a 2 seed.
D1baseball predicts a 4 seed in Morgantown. Our RPI was 126 after winning the tournament.
Nearest regionals are Morgantown, Louisville, and Chapel Hill. Don't be surprised to find them in one of the three.

Closest regionals are Morgantown, Louisville, and Chapel Hill. Don't be surprised to find us in one of those three. Curious to see if we are a 3 seed or 4 seed.
Bucks win 8-6. On to the finals.
Bucks up 4-0 in top of the 5th
Now 5-0
2nd Ohio State Minnesota game postponed until Sunday.
Meat chicken eliminated. Our game next. Isn't that the same stadium where College World Series held?
Highlights of game conclusion Friday.
https://www.youtube.com/watch?v=OvUvNlUbsqs
Looks like Meat chicken may play their way into the final.
I don't care what the sport is, a win over ttun should always be enjoyed.
D1baseball suggests that we may have knocked them out of the NCAAs.
No Engine House 5? My father would take me there all the time when he would visit me in school. Great food. Amazing coleslaw. Thought the waiter was going to faint when I requested a second bucket of mussels.
I was at a track meet at Washingon & Lee high school in the late 70s where it was said someone blindly wandered into the javelin area and was hit. Needless to say, I didn't see it.