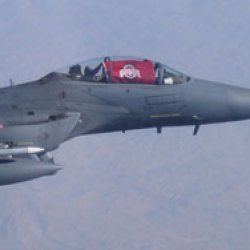 Buckifan4Life
---
MEMBER SINCE April 13, 2012
Favorites
NFL TEAM: Cleveland Browns (I know, it's frustrating)
MLB TEAM: Cleveland Indians
Recent Activity
Just win, baby!
Yes, challenge accepted!!!
Can the Bucks get re-ranked now? Without Wade and Davis, probably 5th I suspect...
Somebody make it stop!!!!
How long does this fucking take for a decision????
Who downvotes a glass half full perspective? Geeze...
They're slow playing this vote as long as they can. It's pretty despicable...
I forgot to put the "/S" at the end of my post. It was sarcasm. Yes, we the people are in a war against the media and it's a disservice to the greater good to put it lightly.
The Big Ten comprises many political battleground states. I'll leave it at that because I know politics hurt people's feelings on here.
Yeah, that was some fun panic for people. Gotta trust the science though.
Yep. Not allowed to rub faces in those wild theories. It will be downvoted into oblivion. But we know...
And so it will continue,...the dismantling of a National Championship team. So sad to see. We have a bunch of friggin' cowards running these institutions who care more about politics than anything. We as Americans are so in touch with our GD feelings and scattering them all over social media; cancelling culture because somebody somewhere is offended. Don't think for a second sports will be spared. I hope to God we don't EVER have to fight a real war, because we don't have the stones to go win one as a society.
It's really not worth it to play in January. It's either October or bust or the opt outs will continue IMO,
You don't "handle" a virus you don't have a vaccine for. You expect the health agencies to do their jobs and provide leadership through it and not play politics.
It's like we are all in a football nightmare and can't wake up...
And so it begins...
Oh how I hate the Big Ten. Taking their sweet time to do anything.
No sense of urgency at all. Take your time Big Ten. Time doesn't matter...
J-asses
I brought in current events, not politics and I didn't make a racist statement. Wow, the sensitivity is off the charts these days...
Constant teasers...
Watch out,...you might be considered part of the "systemic racism" for having a negative opinion of a black man according to certain media.
/S, sorta
It's truly unbelievable that a conference of higher learning institutions can't come up with a plan or be transparent enough to share it with everyone. We are all gaining some very valuable perspective...
We could play basketball, but not football???
NOT shocking that Xichigan voted against playing. Why wouldn't you want to postpone that ass whipping Ryan Day is gonna lay down on ya? LOL!
Yes, gotta hit 'em in the wallet..
A compromise is better than nothing, I guess...