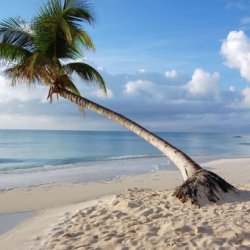 Buckibry
---
from Ocala, FL
MEMBER SINCE September 16, 2016
Favorites
NFL TEAM: Sucks
NHL TEAM: Blue Jackets
MLB TEAM: Reds
SOCCER TEAM: Crew
Recent Activity
I'm this close to being done with college basketball if this SHIT keeps up!
Fake reporter!
Going out on a limb here. Guaranteed loss!
I love the buckeyes, but I can't stand the fans. Good example, is how you guys treat Kirk Herbstreit. All you have to do is read the comments from about half of the ASS HATS on this board. Lol
Unfortunately college wrestling is very predictable.
I'm going out on a limb here, a guaranteed Buckeye loss. But, hopefully the buckeyes have a good showing!
I bet the house that Matthew Baldwin will be another stellar QB that Ohio State is going to miss!
Ohio State doesn't have to be the next anybody! Ohio state is ,The Ohio State University!
Some people ask the dumbest questions! Do a Google search and you'll find your answer!
Now watch all the hs I'll get!
Ohio state is great Ohio state will never lose Ohio state will win every game by 50 plus Every Buckeye will go to the NFL Ohio state will never ever lose to Michigan again Ohio state has the highest academic standards in the country Kirk herbstreit sucks
See what I mean Colorado Buck! Look at all my downloads because I was objective! Complete assholes on this board!
It's so funny how so many people give a damn about pro football! Who gives a f*** about any pro sports!
You're cute
I can't stand half the assholes on this site!
I predicted Ohio state would lose to Clemson, but would out gain them and total yards and got downloaded like a crazy!
Be careful Colorado Buck! You will be ridiculed for being objective and downvoted! Over 50% of the so-called buckeyes fans on this site Don't like Kirk herbstreit because he is objective!
You are a true Buckeye! I have a lot of respect for you Wade! We not to be selfish and come back as a true Buckeye!
Michigan can't beat Ohio State Ohio State can't beat Clemson!
That was cool how Joe went over to coach Day and gave him a hug!
Congrats to Joe! Hopefully Chase Young will get the sack you! Lol
Sounds like you're a flaming snowflake liberal.
Figures are going to come to life and make one last drive
Can Ohio State stop Wisconsin now?
Fart