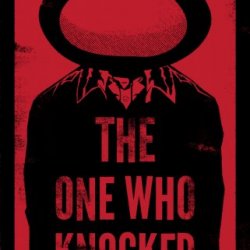 BuckGuy003
---
MEMBER SINCE February 18, 2012
Recent Activity
Your chart says "quarterbacks" instead of running backs. Just a heads up!
Aw bummer. I was hoping they'd have the block party since it's The Game. I'll check out that brewery.

while we are in Powell, I don't have an issue going to Columbus if we can find a good time.
Hove, had no idea you were a skins fan. It's a tough life but just a lot better! Been waiting for years for the Skins to grab a buckeye and this year we got TWO.
Hoping they treat them well. Would hate to see them squander Haskins' potential.
Do we really think Murray will be the number overall pick? I don't even think he will be the first QB taken.
Bourbon good. michigan bad. Where do I send my direct deposit info?
I made a post for this earlier today! Am I an 11W writer now??
I'd rather have a more objective previews from the staff here than a homer one tbh
I personally prefer ones that hypenup both teams and get our blood pumping. Here's a great one from a TTUN fan I presume that got me ready to run though a wall!
https://youtu.be/01kYeQlJ3-I
Do you spell it like that when you yell it??
Not sure I get the camera thing but I'm mad jealous of the camera he has haha
I hadn't seen the statement that nothing was deleted? I though they confirmed that nothing older than a year old was on his phone?
I think it would honestly be career suicide to defend them since there's a DV situation mixed in. I just feel everyone is looking st these through outrage goggles instead of the facts. Urbana biggest mistakes were giving hiM too many chances, "lying" to the media, (which I don't get cause since when are they congress? Who cares), and asking how to delete old messages. You could say 3 strikes = 3 games but even board members wanted him gone and I'm curious why.
I said the same thing. Innocent until proven guilty. He just recited a bunch of stuff from the report. Which I get some looks bad and sketchy but my big thing is that this is between to married adults. Not students/ players. I don't know what to think I just want it to be over.
Can you explain why you don't like him? Haven't seen him play much.
Wow! I checked in before half while at work and thought we were in route to a blowout. Got home and turned it on with 8 mins left and it was GLORIOUS. Screw blue.
I think you're right unfortunately.
Huh. TIL #urbanlovesdrunkdrivers
Oh no baby what is you doin???