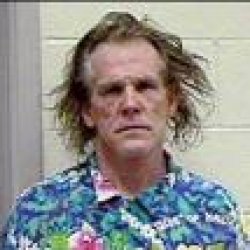 BuckGnome
---
MEMBER SINCE January 22, 2012
Favorites
SPORTS MOMENT: The 2003 Fiesta Bowl, everything else pales in comparison. That season and especially the way it ended was incredible. I had an awesome rush for two to three weeks after that game, and it was far and away the greatest sports-related moment of my life.
COLLEGE FOOTBALL PLAYER: Chris Spielman
COLLEGE BASKETBALL PLAYER: Jimmy Jackson
NFL TEAM: Steelers
NHL TEAM: Blue Jackets?
NBA TEAM: Cavs
MLB TEAM: Indians
SOCCER TEAM: umm ...... soccer, really???
Recent Activity
I don't take it as venting, he posted his takeaway from informed observation. Unfortunately.
Fields is a top 5 pick next spring if there is no CF this fall.
Yeah folks I didn't like HattanBucks85's comment either. However, it's certainly a valid opinion, especially at this point. Don't shoot the messenger with your downvotes.
Can we just clone Justin Fields and call it a day?
Who cares about crap like education, what about football season???
You're worried about SpaceX gouging NASA? The good thing about the commercial crew program is it's fixed cost.
That's opposed to NASA's SLS program. That program uses the traditional cost plus contracting model. So Boeing gets paid ~20% on top of its cost to build the rocket. The SLS program it a money pit, massively over budget and late. There is no incentive for Boeing to keep the costs down.
https://arstechnica.com/science/2019/10/nasa-will-award-boeing-a-cost-plus-contract-for-up-to-10-sls-rockets/
Ohio State will do just fine in this new environment. Might even have to create create IG and Twitter accounts to do my part.
The thing that really jumped out to me rewatching the 2018 game, was how in sync Haskins and the OLine were, recognizing and adjusting protections pre snap, foiling Michigan's blitzes and pass rush in general. Their defense barely got to lay a finger on Haskins. Yes he generally got the ball out quick, but nobody was close. Haskins had time to order a pizza if he wanted, before locating whomever Josh Metellus was supposed to be covering, then dropping a dime to a wide open WR for another TD.
producing one of the greatest Ohio State squads of all-time
The '95 team was certainly one of the most talented Ohio State teams. However, they lost to TTUN, AND the bowl game. So for me, the phrase "one of the greatest ..." is a little strong.
If you find his 2pm briefings boring and tiresome, don't watch!
The Prestige
Also, Unbreakable
I love JT. But I don't know if Ohio State wins it all in 2014 if he hadn't gotten hurt. And my reasoning has nothing to do with JT's perceived lack of ability to throw bombs to Devin Smith. Go back and watch JT's bombs to Devin Smith in the Michigan State game of that season. 3rd and 23, he uncorks a beautiful over the shoulder pass that goes for 40+ yards. Right before half, he also goes deep to Smith and hits him in stride in the endzone. I could go on.
In 2014 the Buckeyes were very good up through the game against TTUN. But on that day, they learned of the Kosta Karageorge tragedy, and they lost their leader JT, who had come in after Braxton went down just before the season began, and rescued the season.
It was at that point the team gelled and elevated themselves. The hell they had to endure forged that team together and made them who they became. And for Wisky, Bama, and Oregon, that was a juggernaut those teams were incapable of dealing with.
Really looking forward to this documentary .....
Well said, Jason. We can argue and debate whether or not the measures Dr. Acton took were/are warranted. In the meantime, the virus doesn't care.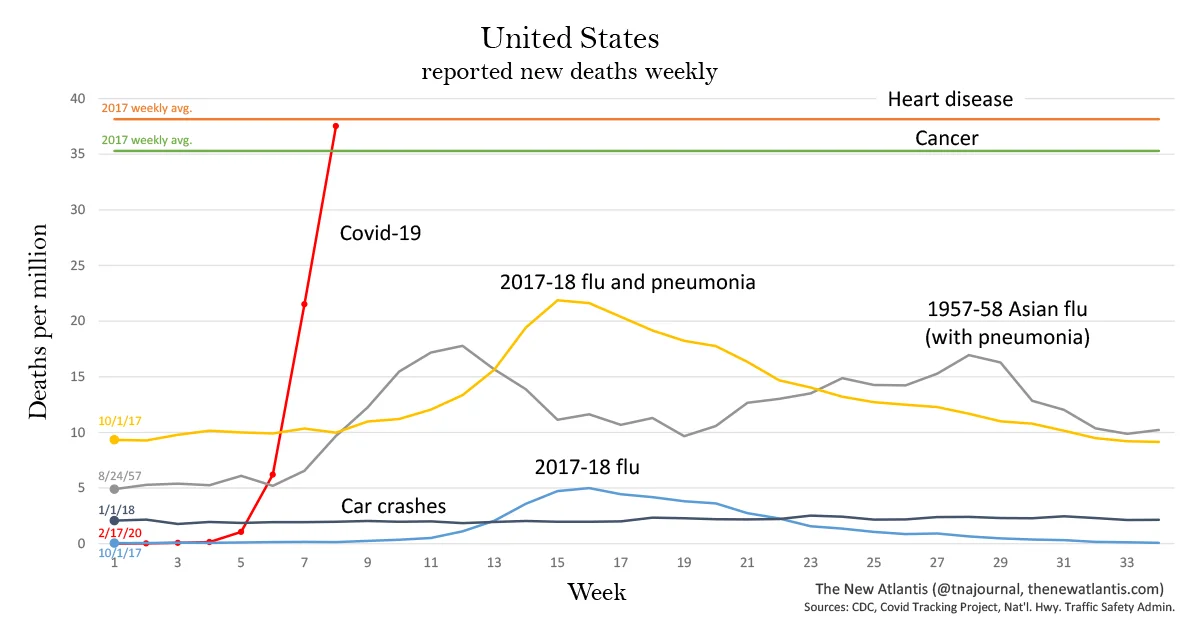 I was there too. Big Cat was crushing people. We moved the ball in the first half but couldn't put 7's on the board. Defense knocked their starting qb Driesbach out of the game. After half their backup Griese hit Streets on a little slant, and one of the best CB's OSU ever had slipped, and it resulted in a TD for the bad guys. Ohio State pissed down their leg the rest of the game. #CooperYears
IIRC, he dropped a ton of pics last year. Regardless, hope he improves and becomes a monster. Go Bucks!
That 100k number was an estimate based off data available at the time. She wasn't at all claiming 100k lab verified cases. Also, the 9K number of confirmed cases currently vastly understates the number people with the disease. Between the dearth of testing and the number of people who are asymptomatic, the actual current case figure is certainly far higher. Also, I never heard her claim a fatality rate at 10% for the general population for anyone who contracts the virus.(tested or not)
Thankfully, the worse case scenario has been avoided. Thanks to the actions of Dr. Acton etc, countless lives have and will be spared. Overreaction??? No good deed goes unpunished in this world I guess.
If she and DeWine did nothing and our hospitals got completely overwhelmed and countless thousands had died from this, well then she'd be getting slammed for that. She chose public health, as should anyone in her position. Its her job description.
Now under 9,000 precisely because of the measures taken by her and the Governor.
Who would that be? I'm a bit out of the loop on the recruiting trail stuff, other than knowing this class is loaded.
Great article, Ramzy. This game was indeed the hinge, but I'd argue it wasn't till after the 2020 edition of The Game that we had confirmation.
On it's own, the 2001 game was great, an otherwise mediocre Buckeye team with a new coach rises up and beats Michigan, backing up the coaches promise. Still, its not like Ohio State was playing for a shot at a national title that afternoon.
Enter 2002. Ohio State is undefeated and only one obstacle remained to be cleared for that elusive national title shot to become reality. They had to beat Michigan with everything on the line. It was all too familiar territory. The Buckeyes peed down they're legs in these situations in the recent past. Had things really changed? We were about to find out.
The tension of Buckeye Nation was palpable leading up to that game, and even in the stadium. During the game, Michigan dominated time of possession, had double the amount of first downs, and outgained the Buckeyes by about 100yrds that day. This time, however, it was the Buckeye defense getting the big stops, forcing Michigan into field goals. And despite only a couple scoring opportunities, Ohio State hung 7's on the board, including a clutch drive late in the 4th to retake the lead. Michigan had a couple more possessions, but the defense held true.
Ohio State had beat Michigan with nothing on the line in 2001, and then with EVERYTHING on the line in 2002. By the time the 2002 game came to and end, it had become clear not only had Jim Tressel reversed the rivalry, he exorcised the demon from the psyche of Buckeye Nation.
I was at that game. There was a rule back then that if the home crowd got too loud and interfered with the away team's ability to make pre snap calls, the crowd first got a warning, and after that everytime the crowd got too loud(whatever the hell that was supposed to mean), the home team got a 5 yard delay of game penalty. Harbaugh abused the crap out of that stupid rule all game long, complaining to the refs. I don't remember how many times Ohio State was penalized for that during that game, but it felt like way too many.
Manning won a Superbowl in Denver at least. Same amount as he did in Indy.
Did the NCAA raise an eyebrow when OBJ handing out wads of cash to players after the CFP championship game? First LSU twitter claimed if was fake money. Then they said they're "investigating." wink wink. Nothing will come of it, at worse the players will say it was a roll of one dollar bills and "pay it back."
The NCAA likes their game of charades. It's not in favor anymore. Public opinion is against them, and California and other states have already told the NCAA to prepare to go get bent. The jig is up.
Should get Defensive Player Of The Year as well.