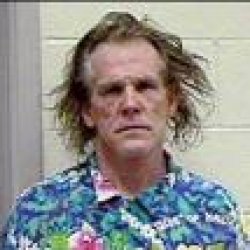 BuckGnome
---
MEMBER SINCE January 22, 2012
Favorites
SPORTS MOMENT: The 2003 Fiesta Bowl, everything else pales in comparison. That season and especially the way it ended was incredible. I had an awesome rush for two to three weeks after that game, and it was far and away the greatest sports-related moment of my life.
COLLEGE FOOTBALL PLAYER: Chris Spielman
COLLEGE BASKETBALL PLAYER: Jimmy Jackson
NFL TEAM: Steelers
NHL TEAM: Blue Jackets?
NBA TEAM: Cavs
MLB TEAM: Indians
SOCCER TEAM: umm ...... soccer, really???
Recent Activity
He just canned both his coordinators. He kind of had to.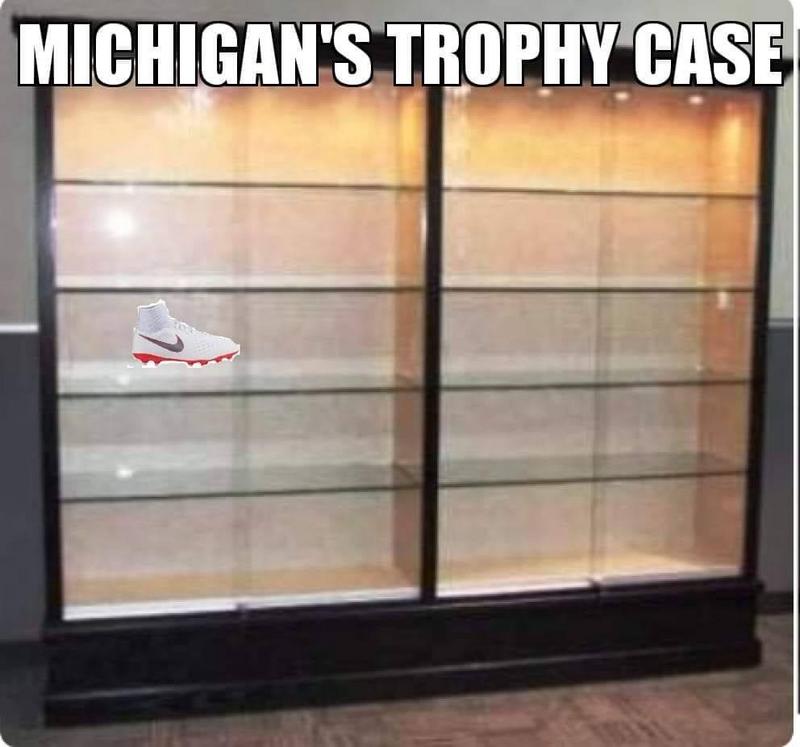 Bucky's 5th Quarter
https://www.buckys5thquarter.com/
Here's a preview ............
https://www.si.com/college/michigan/football/michigan-football-jim-harbaugh-ohio-state-football-2019-lose-again/
Reminiscent from back in the day after TTUN's losses to the Buckeyes at the hands of Troy Smith, whom MGoBlog referred to as Black Christ in their post game meltdowns.
The Battle Of Midway, from the Japanese perspective. This is worth a watch. Looking forward to the movie .....
All hail the return of John L Smith.
Shaun Wade's dad has some thoughts on all these noon kickoffs .....
Let's Rewind.... When you have a Friday night HS game and you live over 12 hrs from Columbus.... It is very inconvenient to get there for Noon game! Ask parents and recruits? Ask Pantoni? 5 out of 7 home games this year were at Noon... Will it kill recruiting no.......

— Randy L Wade% f@Ly..... (@gslsff) November 6, 2019
We can't get game times til a week out when prices have already skyrocketed.....

— Randy L Wade% f@Ly..... (@gslsff) November 6, 2019
I am trying to get a 5 star kid to Columbus Penn State game... I don't know the time plus, he doesn't know what city he's gonna be in cause iff the playoffs....

— Randy L Wade% f@Ly..... (@gslsff) November 6, 2019
Latency should be much less of an issue than current SAT internet offerings. Much lower altitude SATs. Time will tell, of course.
Yes, SpaceX, OneWeb, and Amazon are all coming with LEO satellite constellations in the upcoming years to offer high speed internet pretty much everywhere. SpaceX's Starlink seems like the best bet to get to market first right now, but we shall see.
Gus Johnson was great doing NFL games too .....
"He's got gettin' away from the cops speed!!!!!"
The boosters for Booster State U will start a "company" that will pay the 5*s a big fee for non-exclusive rights to use their name, image, and likeness. For what purpose? Doesn't matter. What matters is getting the talent on campus.
That's the rabbit hole we are going down IMO.
This exactly where I see this heading .....
Your read on this is similar to mine. WHEN this name and likeness stuff comes to pass, boosters for Booster State will pool resources and start companies that intentionally lose money, by "purchasing" the right to use 5* QB Gun "Money Bags" Slinger's name and likeness once he signs on the dotted line on the commitment letter to Booster State.
Ohio State football will be fine in this new environment given the size and passion of our fan base. The rich get richer. The poor start trending Rutgers.
While I disagree with your opinion here, I find your reasoning to support said opinion to be flawless!
I agree, as long as its a transfer to an out of conference program, I really don't have an issue with the one-time no penalty transfer.
Agreed. The old NSD was the first day a player could officially commit. It wasn't a deadline. While the vast majority of recruits sent in their LOI on NSD, not all did. TP, for example, finished out his senior year basketball season before officially committing to Ohio State.
So in essence I'm not sure so much has changed, other than most recruits sending their LOI's in two months earlier than they used to.
You don't think Tress was a great coach here??? The Vest is a legend!
I actually remember the teams of the 80's and 90's. Tress elevated the entire program. IMO the Tressel-Meyer era has been nothing but a Golden Age of OSU football.
And the random "nearly blew the Arkansas game" comment.... A classic demonstration of Tresselball in action. Might not have been super pretty, but it won a ton of games.
If he coaches again, I wish him the best. Thanks for seven great seasons, extending a GOLDEN AGE of OSU football that started 18yrs ago when Tress was hired.
Yes Ginn dusted his man but Brees under-threw him which led to the INT. Yes, Ginn is still fast.....