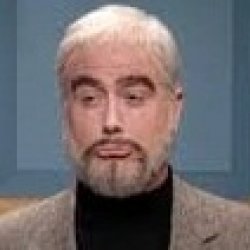 BUCKfutter
---
Phoenix, AZ (via Columbus, OH)
MEMBER SINCE February 01, 2012
Favorites
SPORTS MOMENT: 2002/03 National Championship
COLLEGE FOOTBALL PLAYER: Mike Doss
COLLEGE BASKETBALL PLAYER: Aaron Craft
NFL TEAM: Arizona Cardinals
NHL TEAM: CBJ / Phoenix Coyotes
NBA TEAM: Rigged
MLB TEAM: Cincinnati Reds
SOCCER TEAM: Real Madrid / Tottenham Hotspur
Recent Activity
if you can't get another #1 goalie, i agree, might lean keeping him rest of year. if we can land quick, then dump him for whatever you can get.
hopefully can sign him long term. even better is that this likely drove up the price of panarin if there's an interested team. would love to dump bob and land quick still.
might as well try something different. woods' minutes must be cut. jackson needs an ultimatum on turnovers. even with that, if k wesson doesn't start playing with more smarts and heart, not sure anything else matters.
only morning sports talk in columbus is now golic and wingo. somebody shoot me. please 971 bring mornings in-house
as long as it's not to go back on the NCAA basketball committee, i'm happy
literally zero excuse for everyone on the team not to play with the heart, grit, and brains young brings. i'm looking at you, senior guards. give me luther and washington as the 1 and 2 the rest of the season playing 35 minutes each.
not sure why a TE would consider transferring here, or why we would take one. probably just the ohio ties. best for both parties.
new england's calling card on D is being a chameleon that morphs to take away its opponent's strength. ie, exactly what our defense failed to do last year.
this article gives the coaching staff far too much credit. white wouldn't have seen the field all season if fuller hadn't been ejected.
just to clarify, i have no doubt werner would run far faster than a 4.8.
and, about 10 years ago. i could still probably hit sub-5 but my quads would pop out of my hips afterward.
i ran a 4.8, so, in a word, yes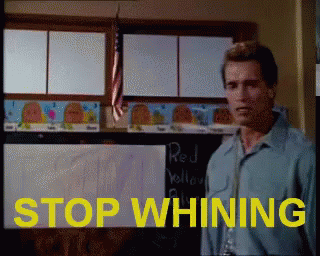 non-linemen whom i could beat in a 40-yard dash. at least one of whom was ahead of jones on the depth chart.
this makes me sick. kid could be elite with instruction and opportunity.
yes. there's no turning back now (or ever), you might say
look at those names above mike thomas. yowza
nfl is poo. i root for buckeyes in the nfl because it improves recruiting.
Sergio Dipp loves him so he has to be great
he's going to be great next year if white continues his trajectory and the LBs and corners return to form. nothing hurts a football player's performance more than knowing he can't trust those around him.
agreed, but i doubt fields comes unless he's been given a tacit guarantee. not with all the other good schools where he'd be the obvious choice.
i agree, but i doubt fields comes here without anything short of a guarantee given all the programs that need a qb.
makes you think a frank conversation took place recently. if day is sold on fields as the starter, have to respect him for telling tate now instead of after spring.
makes you think that some frank conversations might have occurred in the last couple of days. which, you have to respect day for if so. real easy to let things just play out, but if he's 100% on fields as the starter, this is best for tate.
well, fields' eligibility process just got a whole lot more interesting